In Memoriam - Oscar Salvatierra, Jr., MD

Oscar Salvatierra, Jr., MD, passed away on March 16, 2019, after a long illness; he was 83 years old. He leaves behind his beloved wife, Pam, his two children Lisa and Mark, and 5 siblings. Oscar was an Active Emeritus Professor of Surgery and Pediatrics at the Stanford University School of Medicine. A urologist by training, he graduated from Georgetown University, the USC School of Medicine, and did his Urology training at USC and his Transplant training at UCSF. His career in transplantation was at UCSF, CPMC and at Stanford. He also served as a US Army surgeon in Vietnam.
Oscar leaves behind a legacy of clinical excellence and compassionate care, where the "patient came first". He emphasized the importance of aiming for the "perfect transplant", in a child, working tirelessly to "get it right the first time". He had a unique blend of surgical mastery and infinite patience. He pioneered the use of donor-specific blood transfusions in living donor kidney transplantation, which prefigured later studies of kidney/bone marrow transplantation to induce tolerance. He made important contributions to pediatric kidney transplantation, including the technical issues involved in transplanting large adult kidneys into small infants, and developing a successful strategy of steroid avoidance in pediatric patients receiving
extended daclizumab or thymoglobulin/tacrolimus/MMF-based therapy, a protocol that has been adopted at many centers worldwide.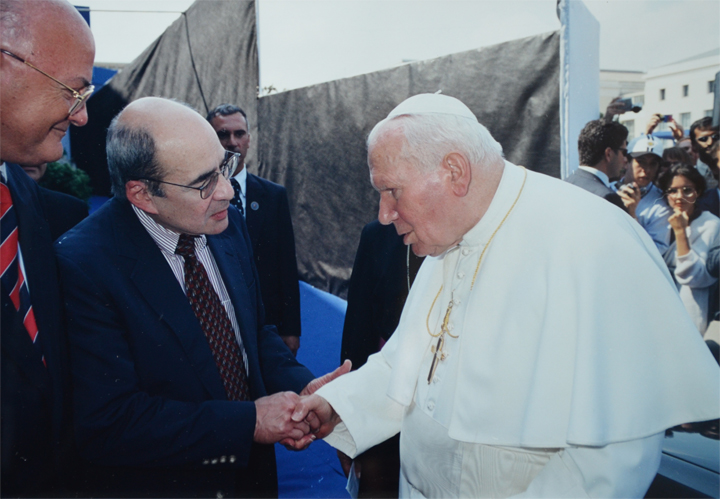 (Oscar Salvatierra greeting  His Holiness Pope John Paul II at the TTS 2000 Rome Congress)
Oscar has been a leader for the transplant community. He was the president of the Transplantation Society, the American Society of Transplant Surgeons, and the United Network of Organ Sharing. He helped to draft the National Organ Transplant Act and worked with former vice president Albert Gore to bring this bill to fruition. This had the effect of establishing a formal transplant infrastructure for the United States and allowing the maturation of the field into a stable, organized clinical and scientific endeavor. Oscar has published over 300 papers during his career, some of which highlight pivotal scientific contributions to the field, and others, reflect his unique capacity to mentor the next generation of physician-scientists.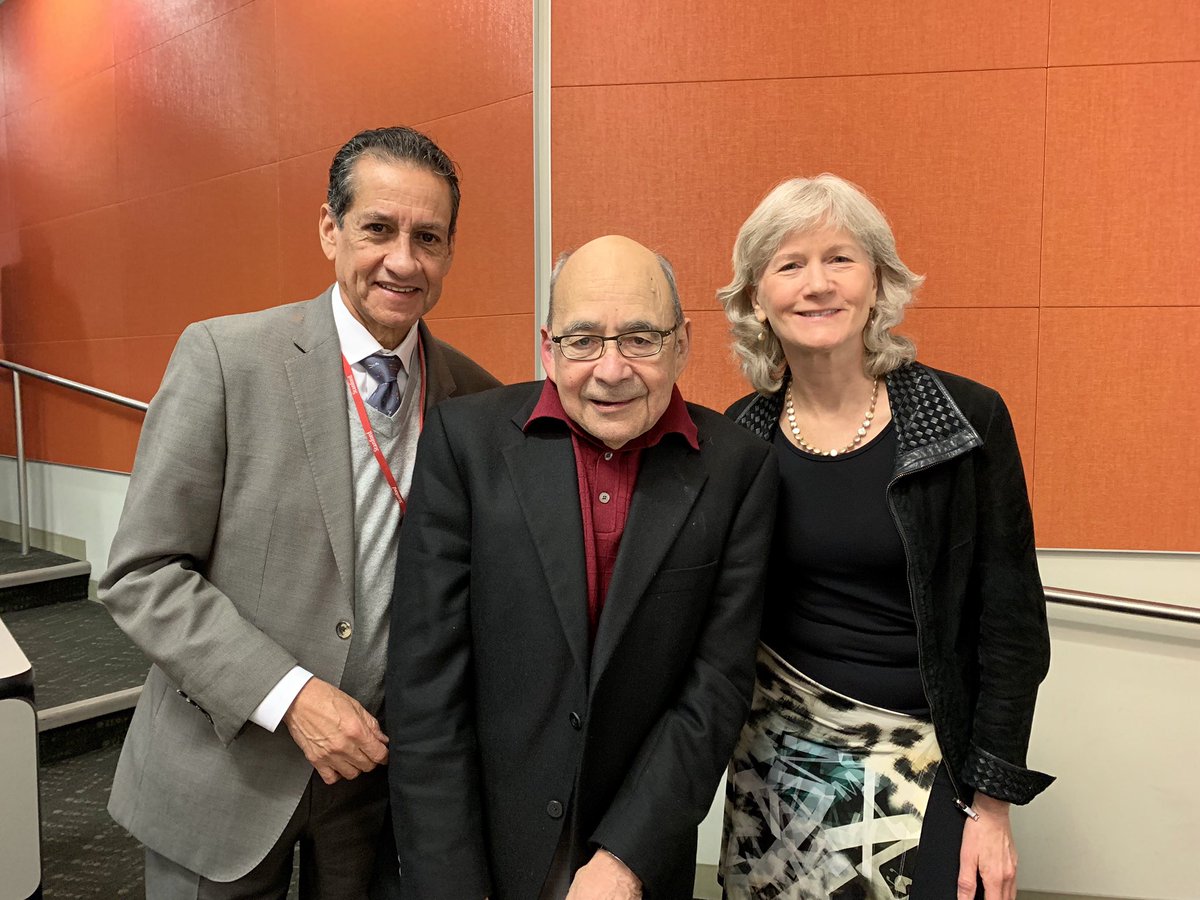 (Oscar Salvatierra pictured with Carlos Esquivel and Megan Sykes)
Oscar enjoyed helping students and faculty alike achieve their work and life goals, maintaining that despite the busy clinical world of organ transplantation, it was always "family first". Oscar received the Franklin Ebaugh Award for outstanding Medical Student Advising at Stanford. Oscar's other honors include the Knighthood by the Republic of Italy, the Presidential Medal from the President of Argentina, a Special Commendation Resolution by the California State Legislature, the UCSF Chancellor's Award for Public Service, Stanford's Rambar-Mark Award as Clinician of the Year, and the Albion Walter Hewlett Award. He also received the 2016 Pioneer Award, the highest honor bestowed by the ASTS. Most recently the International Pediatric Transplant Association has recognized him with the 2019 Life Time Achievement Award.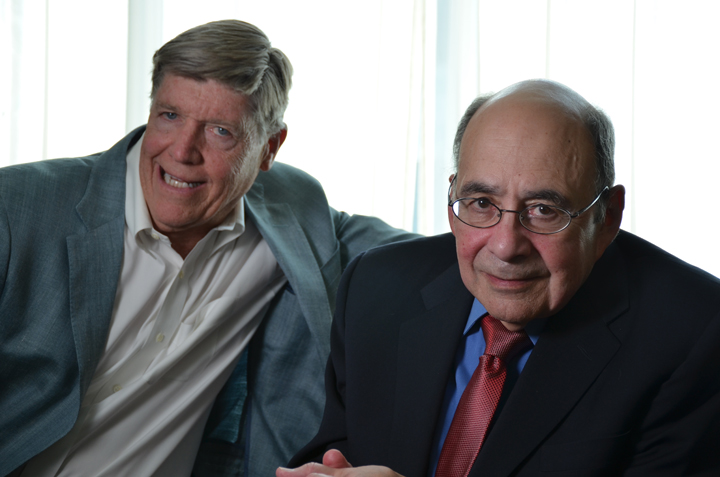 (Oscar Salvatierra pictured with TTS Historian Randall Morris - WTC 2014)
In addition, however, of equal importance, Oscar was a deep friend to many individuals in the field, and will always be remembered for his kind smile, his soft demeanor and his warmth. He supported many of our careers, highlighting his formula for success: a focused mind, clinical excellence, scientific curiosity and expansive vision. Oscar was a rare combination of someone who had a love of life and a firm understanding of what was important — the simplicity of living a life with those you love. Oscar's life motto was "life is about people"; he lived life with a lens that always emphasized the good in others. Among other things, he loved music, dancing, the beaches of Hawaii and his dog Maggie. Funeral Mass at 10:00 a.m (PST), March 21 2019, St. Raymond's Catholic Church, 1100 Santa Cruz Ave, Menlo Park. In lieu of flowers, Oscar wanted our efforts to go towards supporting and promoting students.
 - This testimonial was written by Minnie Sarwal and Ron Shapiro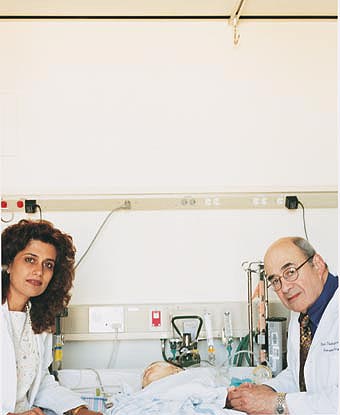 (Oscar Salvatierra pictured with Minnie Sarwal)