Subscribe to Tribune PulseView PAST ISSUES

THE TTS 2019 1ST REGIONAL MEETING ... a great success

The 350+ participants of our 1st TTS Regional Meeting enjoyed this great opportunity to discuss Deceased Donation in the Middle East with important Key Opinion Leaders from across the world. We will be publishing the highlights of the meeting in upcoming issues of the Tribune Pulse as well as the upcoming quarterly Tribune newsletter.
UPDATE:

The presentation recordings will be made available to TTS Members by tHE end of April. Stay Tuned for updates.
Just Released - Transplantation Direct - April Issue
The April issue of Transplantation Direct offers interesting articles on a number of topics for clinicians and scientists. Among the topics covered are age-related issues with regard to gene expression patterns in kidney transplant recipients and selection of donor-recipient combinations in liver transplantation. We have articles on using alternative endpoints to determine allograft function and on a safety/efficacy trial of prolonged-release tacrolimus exposure in the Asian population; both of these studies are in kidney transplantation. In experimental pig and mouse models we publish studies on the impact of specific perfusates during normothermic liver perfusion under DCD conditions and on the effects of complement on the glycocalyx related to ischemia-reperfusion injury, respectively. Please have a look these articles, as well as others that appear in this current issue of Transplantation Direct.
TTS New Webinar Series
The Education Committee of TTS will be continuing its webinar series on the "Trends and Challenges in Liver Transplantation."
TOPIC: Acute Liver Failure
TITLE: Medical and Surgical Aspects of Acute Liver Failure
Wednesday, April 24, 2019 - 3:00 PM EDT (Montreal time)
Organizer and Moderator: Sukru Emre, MD
Professor of Surgery (Transplant) and of Pediatrics, Yale University
New Haven, CT, USA
Discussant: Manuel Rodriguez-Davalos, MD, FACS
Transplant and Hepatobiliary Surgery
Primary Children's Hospital - Intermountain Medical Center
Salt Lake City, UT, USA

Discussant: Jody C. Olson, MD, FACP
Associate Professor of Medicine
University of Kansas Medical Center
Kansas City, KS, USA
Save the Date - CAST 2019
Delhi - SepTMBER  29 - OctOBER 2
The 16th Congress of the Asian Society of Transplantation (CAST 2019) will be held from 29th Sep – 2nd Oct 2019 at India Exposition Mart Limited (IEML) Greater Noida (Delhi/NCR), India. The conference will bring together international and national faculties who will share their knowledge and expertise in the field of organ transplantation. More than 2000 national and interational delegates are expected to attend. We look forward to your active participation in CAST 2019 and hope you will enjoy the ancient city of Delhi.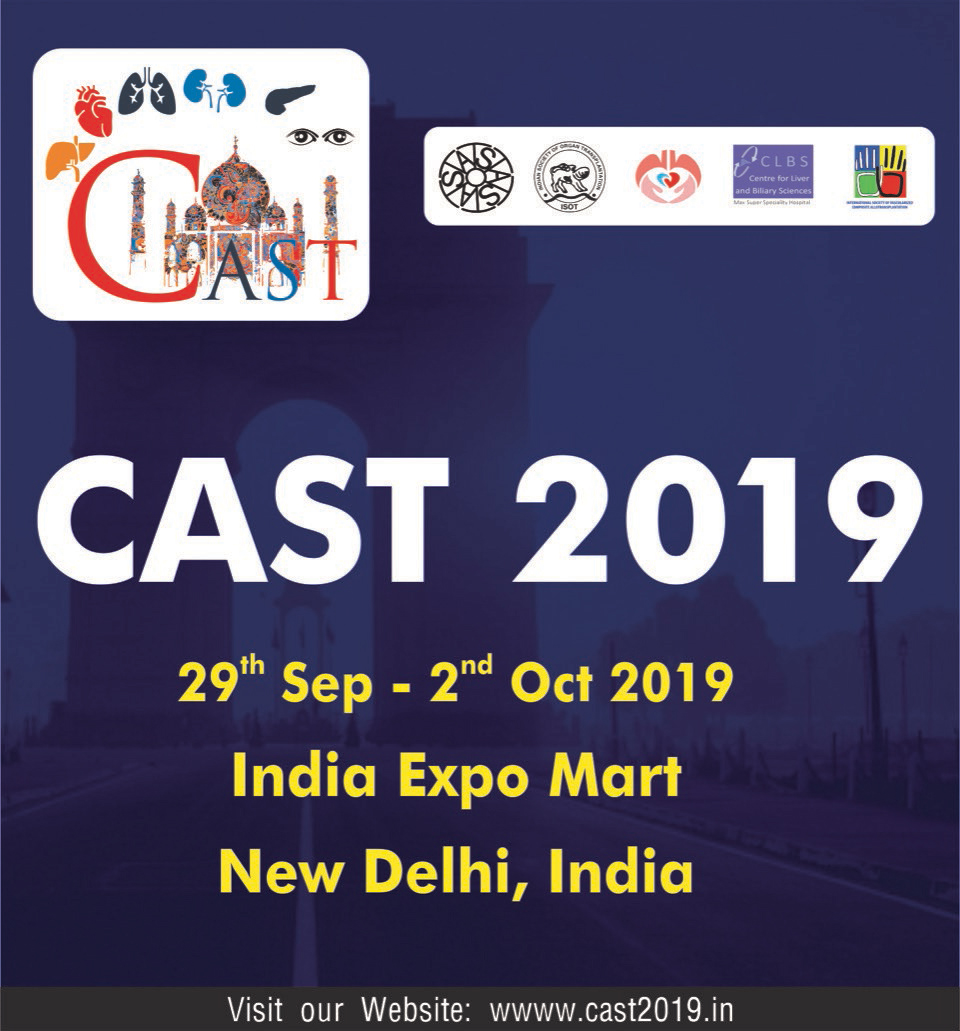 IPTA 2019 - May 4-7, 2019 - Vancouver, Canada
The International Pediatric Transplant Association has put together an amazing program for their upcoming meeting in early May featuring world-renowned speakers. Please visit the website www.ipta2019.org for full details. Vancouver is a beautiful and unique destination and we hope that as many TTS and Section members will participate in this important meeting.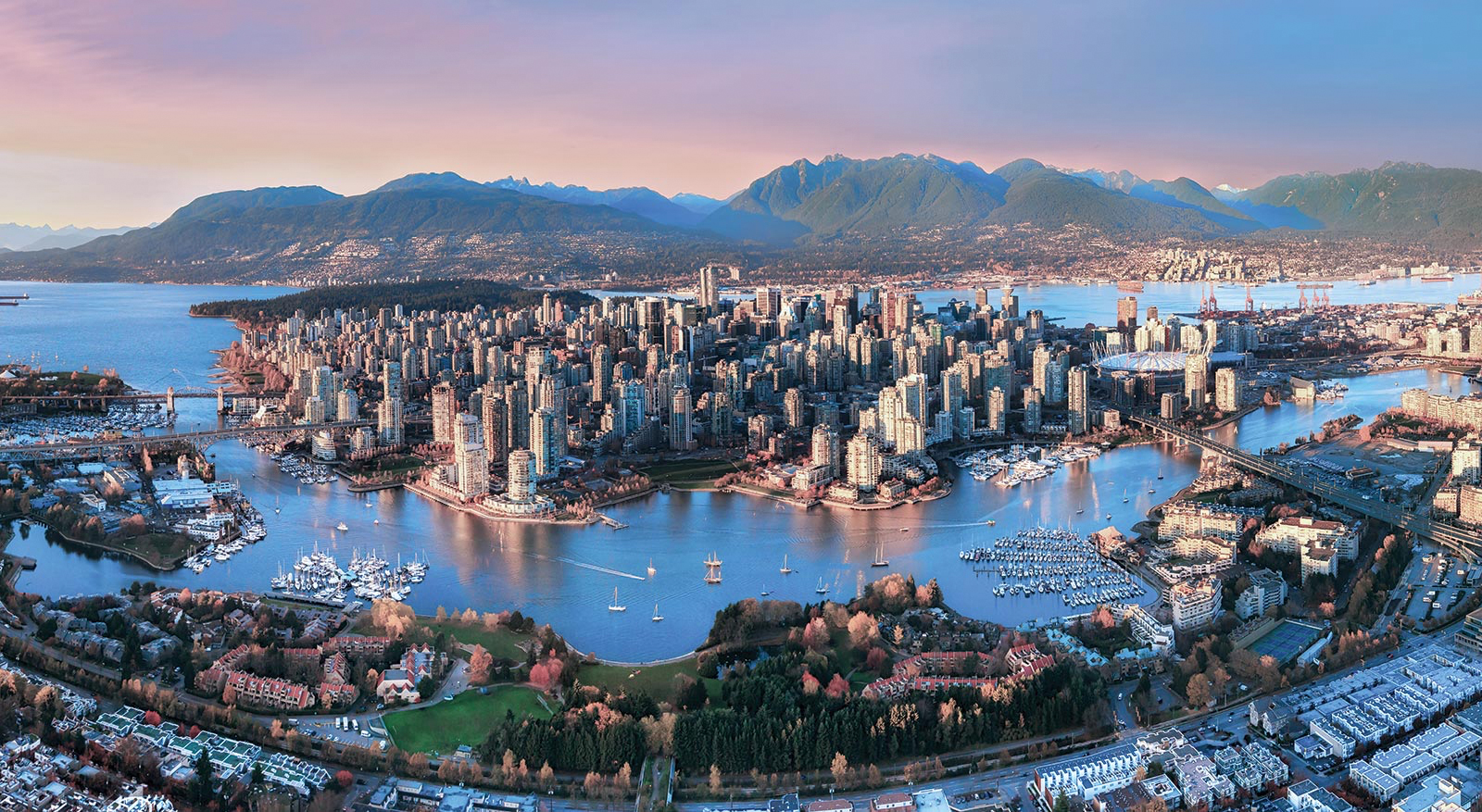 TRANSPLANTATION DIRECT - HIGHLIGHTED ARTICLE
Dr. Peri Husen, Editorial Fellow, Transplantation
Significant Hyperfibrinolysis in a Patient With Intracardiac Thrombosis to Give Antifibrinolytics or Not?.
Simon, Eric R., MD1; Darling, Christopher D., DO1; Hammel, Laura L., MD1.
Transplantation Direct: March 2019 - Volume 5 - Issue 3 - p e431 doi: 10.1097/TXD.0000000000000875
In this case report, Simon and coworkers describe an interesting case of a liver transplant recipient who suffered an intracardiac thrombosis (ICT) shortly after reperfusion of the graft. After it resolved, the patient developed severe hyperfibrinolysis and massive hemorrhage, which was ultimately successfully treated using an antifibrinolytic agent. The challenge of treating a patient that suffers both an ICT and significant nonsurgical bleeding is discussed in depth, highlighting the fact that the balance of both procoagulant and anticoagulant factors in the setting of end-stage liver disease and liver transplantation can easily be tipped toward hyperfibrinolysis, increasing the risk of hemorrhage, or hypofibrinolysis, increasing the risk of thrombosis.
TRANSPLANTATION - WEEK'S MOST DOWNLOADED PAPER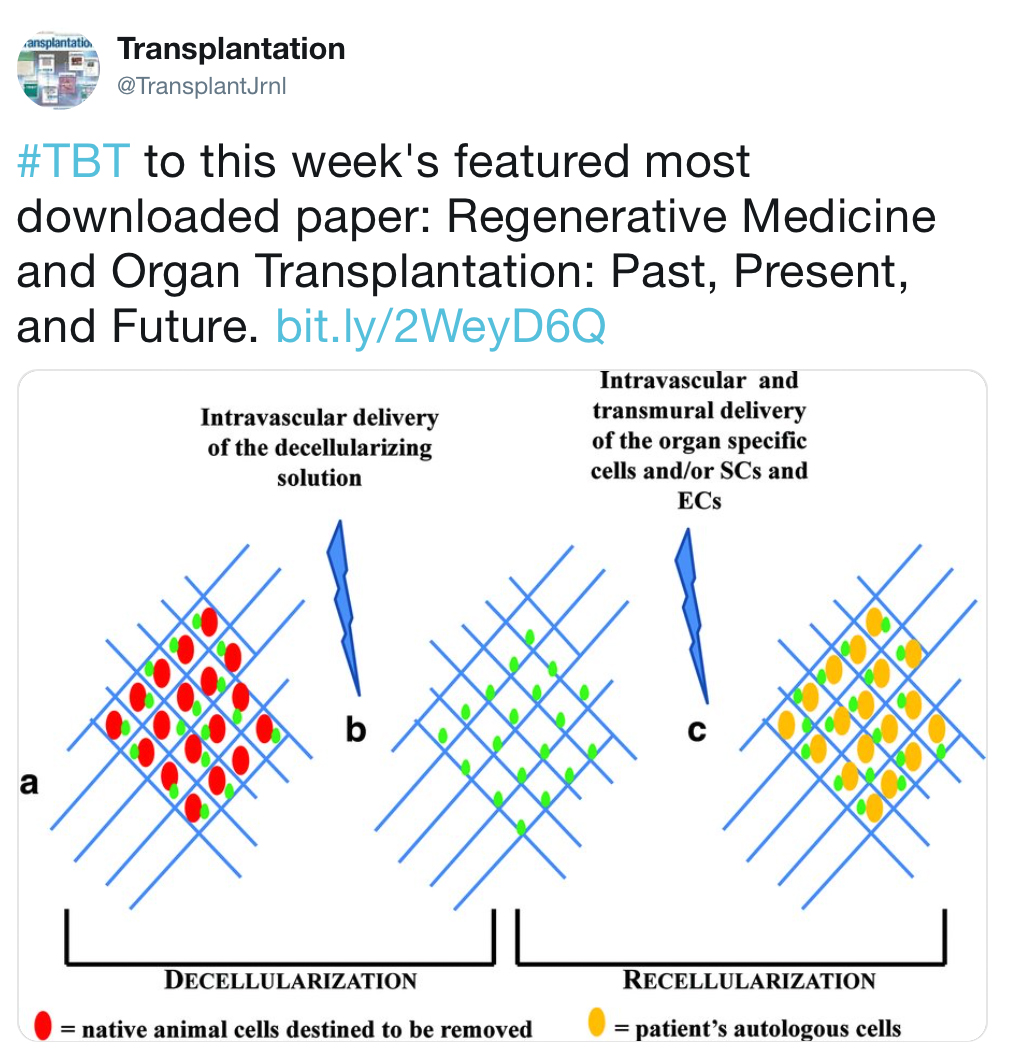 In the News
Hepatitis C Not A Barrier For Organ Transplantation, Study Finds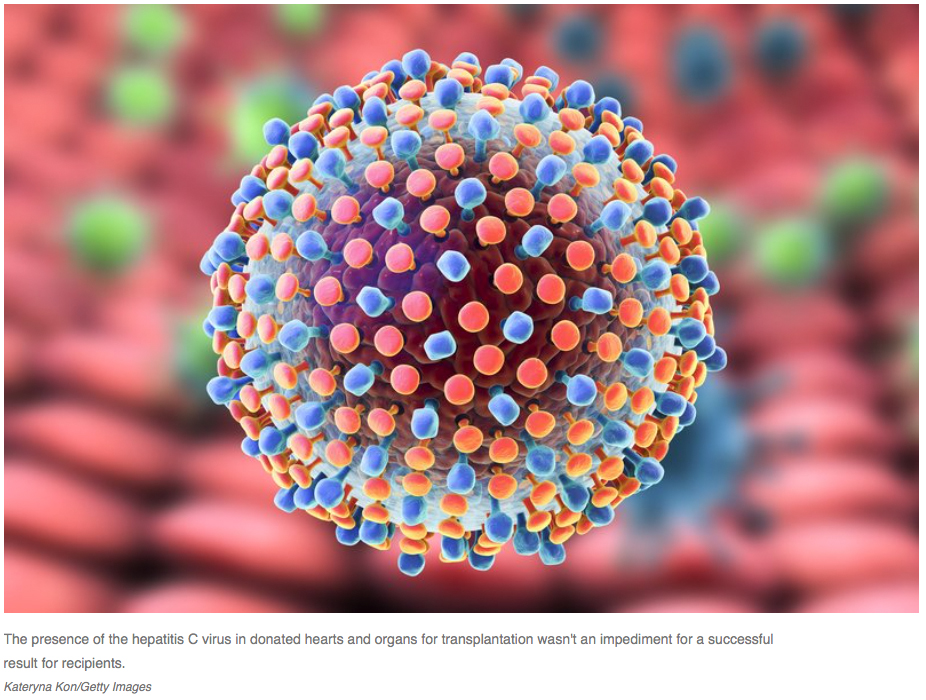 April 3 - Donated organs from people who were infected with the hepatitis C virus can be safely transplanted, according to the latest in a line of studies that are building a case for using these organs. Typically, these organs have been discarded because of concerns about spreading the viral infection. But a study of heart and lung transplants published by the New England Journal of Medicine finds that new antiviral drugs are so effective that the recipients can be protected from infection.
---
Live donor liver offers improve transplant survival in patients with HCC
April 2 - Patients with hepatocellular carcinoma who had a potential live donor at listing for liver transplantation had a significantly lower risk for mortality compared with those who waited for a deceased donor graft, according to recently published data. According to Nicolas Goldaracena, MD, from the University of Toronto in Canada, and colleagues, the benefits derived from live donor liver transplantation (LDLT) related to a lower dropout rate and shorter waiting period.
(hint: if you have trouble accessing this article, try to access in a "private window" or "incognitio mode" using the link below)
---
Removal of 'zombie cells' alleviates causes of diabetes in obese mice
March 25, 2019 - Researchers have shown that when senescent cells -- also known as 'zombie cells' -- are removed from fat tissue in obese mice, severity of diabetes and a range of its causes or consequences decline or disappear.
'Excellent' heart transplant outcomes observed from donors with circulatory death
April 1 - A new report from Australia highlights the feasibility of transplanting hearts from donors who have experienced circulatory death—a practice which, if adopted, could expand heart transplant volume by an estimated 20 percent.
---
Transplantation of bone marrow-derived EPCs slows ALS disease progression
April 3 - Transplantation of human bone marrow-derived endothelial progenitor cells (EPCs) into mice mimicking symptoms of amyotrophic lateral sclerosis (ALS) helped more motor neurons survive and slowed disease progression by repairing damage to the blood-spinal cord barrier (BSCB), University of South Florida researchers report. The new study, published March 27 in Scientific Reports, contributes to a growing body of work exploring cell therapy approaches to barrier repair in ALS and other neurodegenerative diseases.
---
EU-funded researchers develop 'nano-vehicle' to deliver life-saving drugs
April 1 - The NABBA project has developed nano-vehicles based on different auto-assembling molecules of natural and synthetic origin, such as liposomes and certain polysaccharides. Researchers designed the vehicles to be invisible to the immune system and equipped them to overcome the biological barriers while delivering a useful amount of drug to the right place in a controlled manner.
---
UC San Diego Health Treats 1st Cancer Patient with Stem-Cell Derived Natural Killer Cells
April 1 - Fate Therapeutics, in collaboration with UC San Diego researcher, developed first off-the-shelf immunotherapy from human induced pluripotent stem cells that is now in clinical trials.
---
Rare double-organ transplant conducted at Israeli children's hospital
March 31 - In addition to the difficulty involved within a double-organ transplant, doctors also said that they found the donor's internal organs in "reverse order" from normal positioning.
---
---
Upcoming Meetings and ANNOUNCEMENTS
IPITA 2019 LYON - France

Registration is open and preliminary program are both available.
IXA 2019 - Abstract Submission Now Open!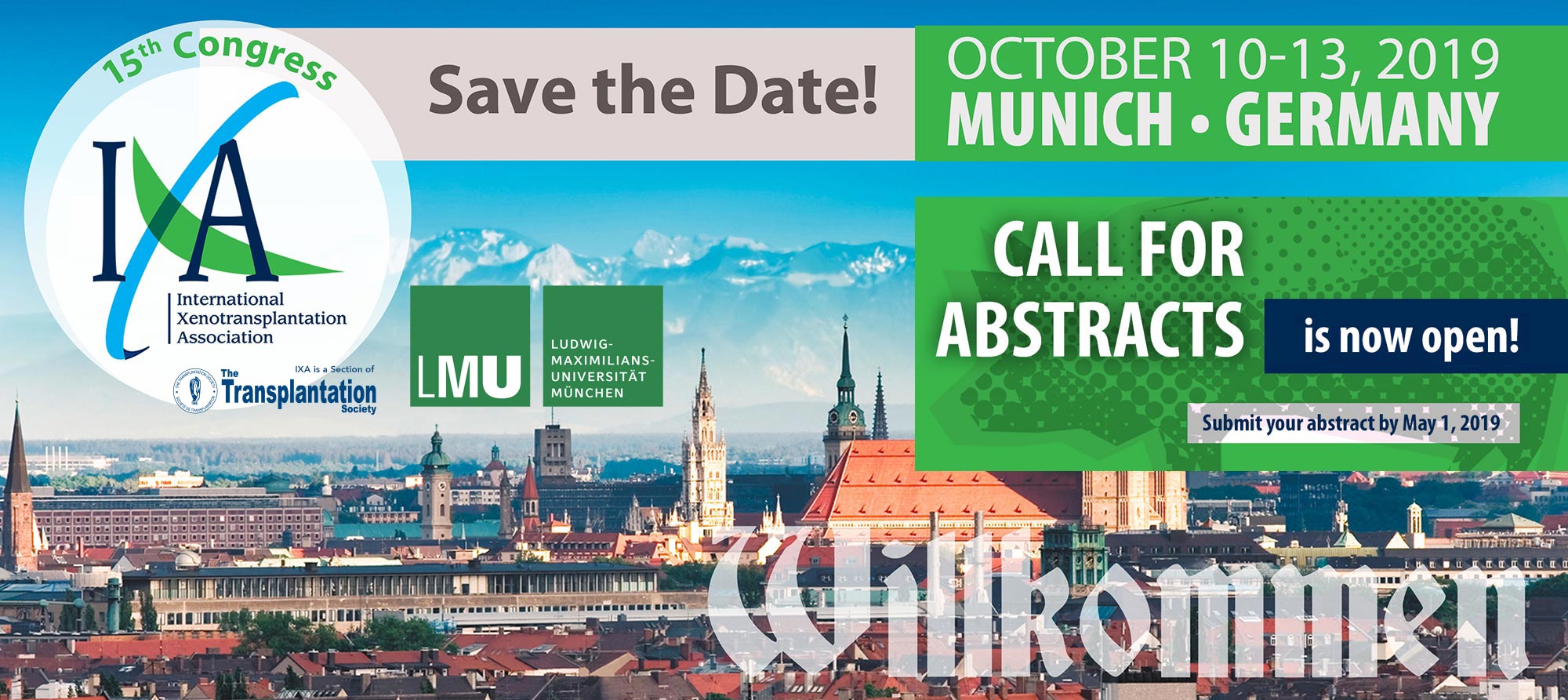 2019 TTS TRansplantation Science COmmittee NEWS 
Hold the Date - November 10-13, 2019
ITS 2019 is set for Nov. 10-13 in Clearwater Beach, Florida. Keynote speakers include Katherine High, President and Head of R&D at Spark Therapeutics, and Ronald Germain, chief of Laboratory of Immune System Biology and Lymphocyte Biology Section at the National Institute of Allergy and Infectious Diseases National Institutes of Health.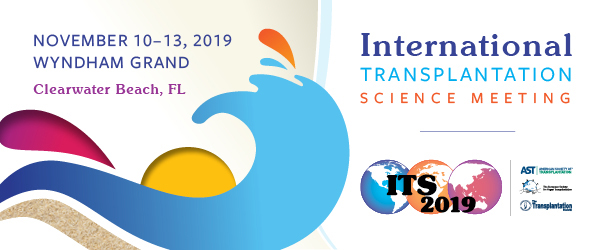 CTRMS 2019 – Lesvos - Greece
ISODP 2019 - Dubai, UAE - Program Update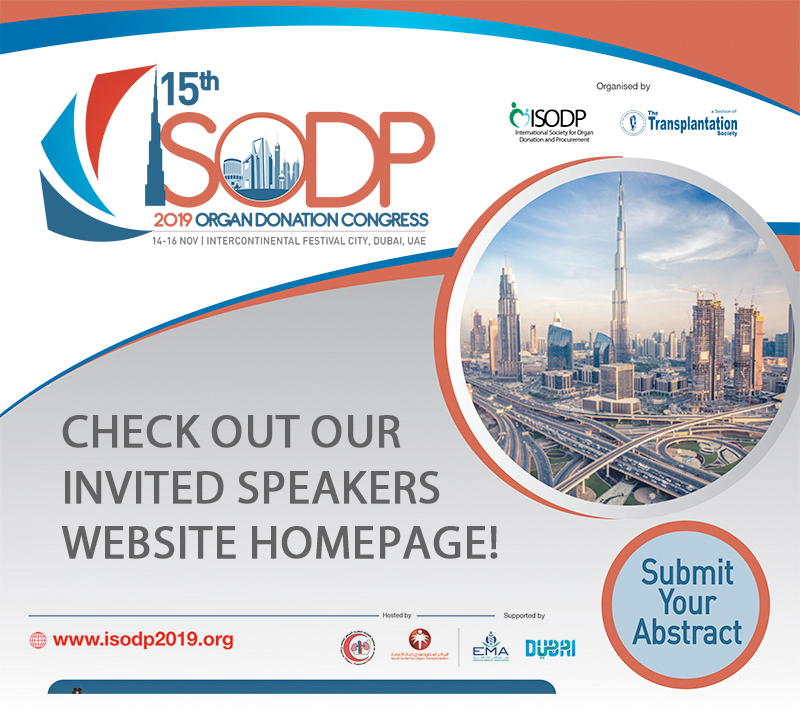 TID2019 - SAVE THE DATES!
PrE-MEETING TO ISODP 2019 - SAME VENUE ...one day prior!