Subscribe to Tribune PulseView PAST ISSUES

---
Transplantation - Highlighted Article
Dr. Andrea Schlegel, Editorial Fellow, Transplantation
Oxygenated UW Solution Decreases ATP Decay and Improves Survival After Transplantation of DCD Liver Grafts
Martins PN, Berendsen TA, Yeh H, et al.
Transplantation 2019; 103 (2): 363-370
This is a very interesting experimental study with subsequent impact on clinical practice of solid organ preservation.
Authors explore in this manuscript the impact of high oxygen concentrations during cold storage organ preservation. For this purpose, authors use a rat model of warm and cold ischemia with subsequent liver transplantation and assess the ATP tissue content as well as animal survival.
Expectedly, ATP levels in tissues decreased rapidly within the first 30 minutes of warm ischemia. This was however reverted with a significant increase in ATP content when Preoxygenated UW solution (preoxygenated perfluorocarbon [PFC] + University of Wisconsin [UW] solution) was used for liver preservation. Importantly, animals, that received DCD grafts preserved in higher oxygenation solution showed improved survival: 66.7% (4/6) of animals survived long-term while all control group animals died within 24 hours. The results were further paralleled by an improved morphology of such livers as confirmed through histological assessment.
Mechanistically, authors confirm here in a very elegant way, earlier reports, that additional oxygenation during cold organ preservation improves outcome after liver transplantation. Such results parallel recent findings from hypothermic oxygenated perfusion of solid organs, where improved mitochondrial function with subsequent reduced reperfusion injury, less complications and better recipient graft survivals were achieved.
FINAL REMINDER - Webinar on Monday, June 24 | Learn how easy it is to apply for the ISN-TTS Sister Transplant Centers Program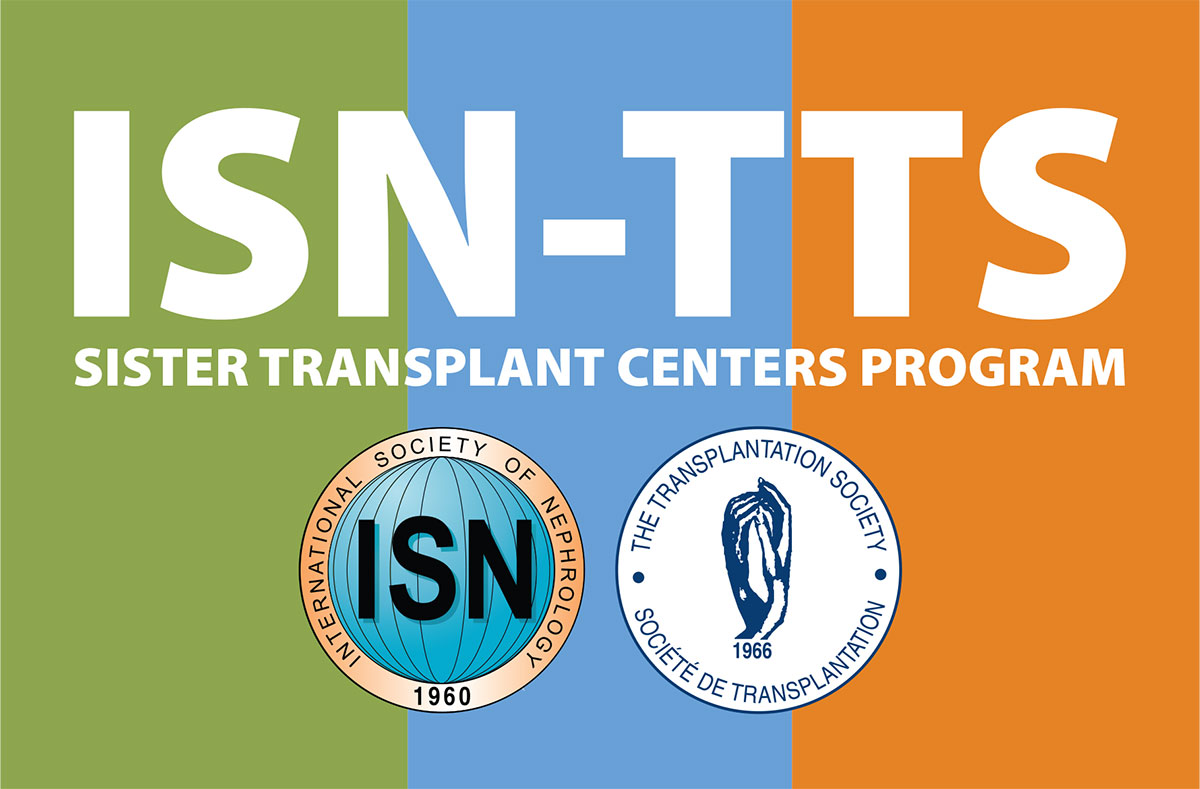 When?
June 24 AT 2 PM CEST. Check when this webinar is happening in your timezone, here.
Speakers
Peter Kerr, Chair of the ISN Sister Centers Programs, and Philip J. O'Connell, Past-President of The Transplantation Society and Director of Transplantation, will guide you through each step of the application process.
They will share some handy tips on how to prepare a successful application and answer any questions you may have.
About the ISN-TTS Sister Transplant Centers Program
The ISN-TTS Sister Transplant Centers Program link renal and transplant centers in low-resource countries with established centers so they can benefit from educational support and work together to increase opportunities for kidney patients.
CLICK HERE TO Register
Five Minutes for IPTA!

IPTA (the International Pediatric Transplant Association) is consulting with our community to develop a formal plan to guide us for the next three years (2020-23) and we want to hear from you! The last few years have seen positive changes for IPTA. Finances have stabilized, our conference continues to be a success, and we've renewed our focus on the IPTA Journal, Pediatric Transplantation. We're also eager to see the changes resulting from a re-organization and strengthening of our committee structure. If you could take five minutes to complete the survey, we'll use your input to set priorities for IPTA for the next three years.
Click here to complete the survey
Thank you in advance for taking part.
Sincerely,
Anne Dipchand
IPTA Past-President, on behalf of the IPTA Strategic Planning Committee:
Louise Bannister, Carlos Esquivel, Mignon McCulloch, Lars Pape, Burkhard Tönshoff
TRANSPLANTATION - WEEK'S MOST DOWNLOADED PAPER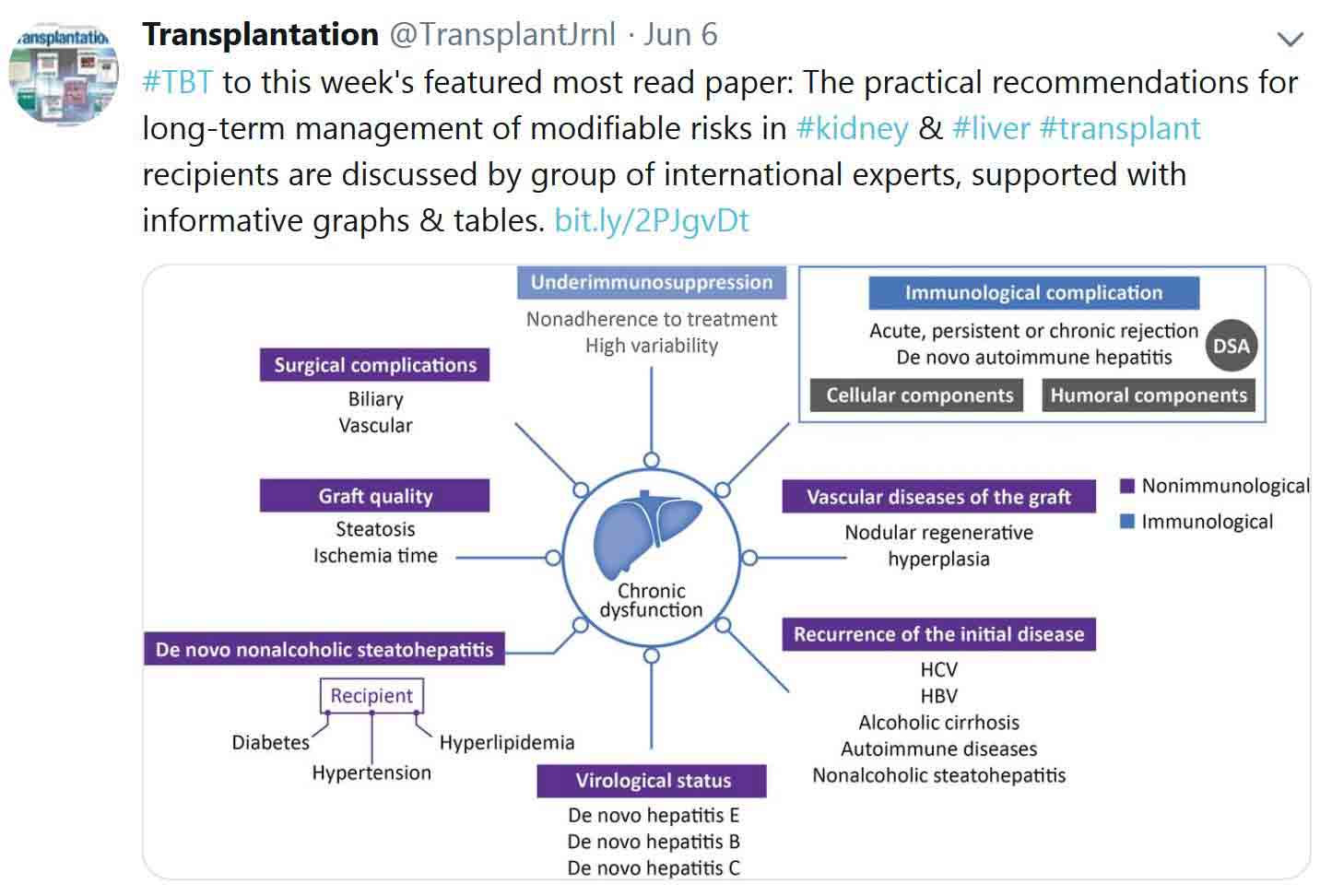 CLICK HERE TO VIEW (OPEN ACCESS)
IN THE NEWS
A CRISPR startup is testing pig organs in monkeys to see if they're safe for us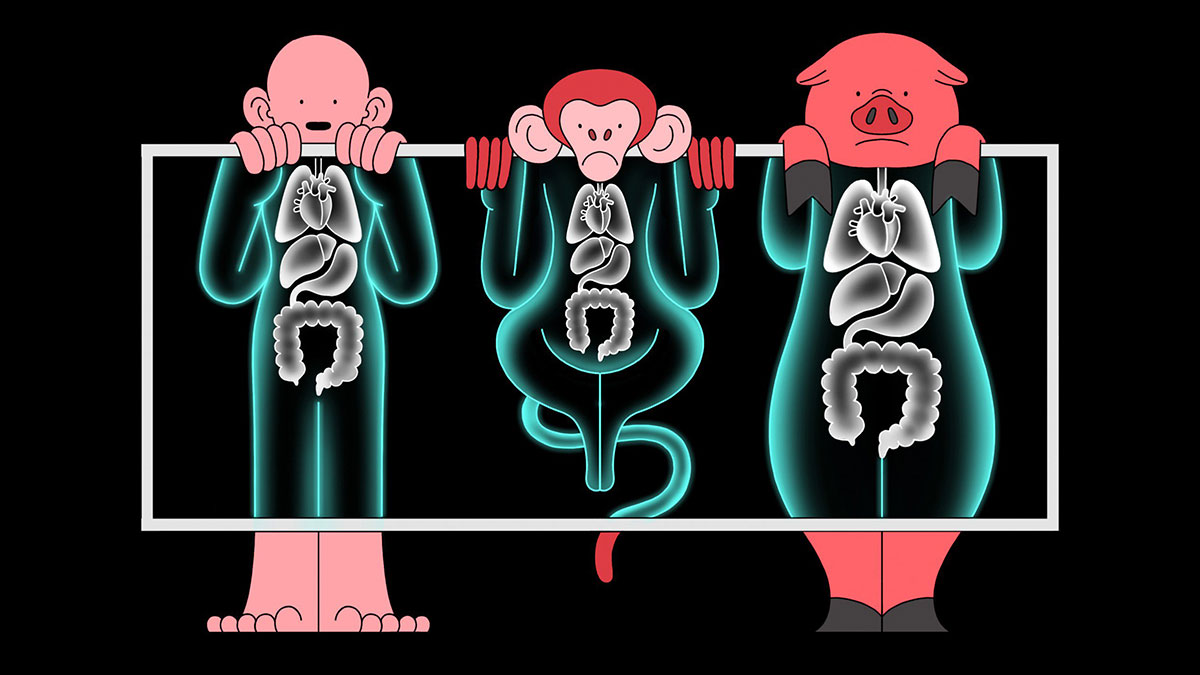 June 12 - Gene-editing company eGenesis is now carrying out experiments to help solve a critical shortage of human organs available for transplant.
---
Antibody treatment allows transplant of mismatched stem cells, tissues in mice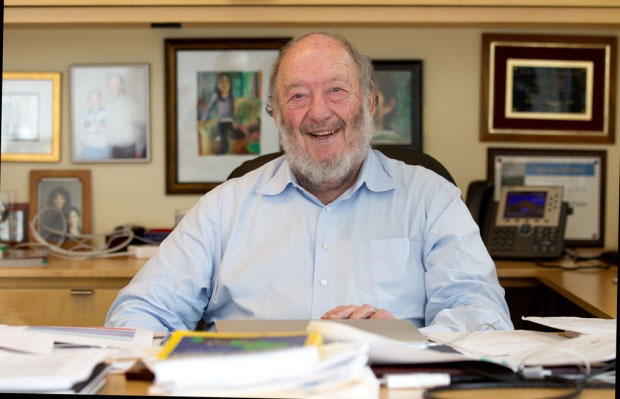 Caption: Irving Weissman and his collaborators have found a way to prepre mice for a transplant of blood and immune cells, even when the donor and recipient are immunologically mismatched.
June 13 - If the antibody treatment is eventually found to be viable in humans, it could increase the numbers of people who benefit from hematopoietic stem transplants, Stanford researchers said.
Introduced a new paradigm of cell transplantation with scaffold microrobots
June 17 - Scientists developed a microrobot that can precisely transplant stem cells in various in vivo and vitro environments. Expects to improve the efficiency of treating degenerative neural disorders such as Alzheimer by accurately and safely delivering to a desired location.
---
Managing Cryptococcosis In Organ Transplant Patients
June 13 - About 8% of fungal infections in people who have undergone organ transplants are attributable to cryptococcosis, making it the third most common fungal disease in those patients. It's a complication that's hard to spot because the symptoms can be subtle and may not occur for a year or more after transplantation.
---
Living liver-donor transplant awareness low, even among physicians
June 17 - A survey released by WebMD and the University of Pittsburgh Medical Center revealed that lack of awareness, misperceptions and biases about liver disease and transplantation, especially living donation, are significant factors contributing to a lack of available organs.
Upcoming Meetings and ANNOUNCEMENTS