Subscribe to Tribune PulseView PAST ISSUES

---
Just Released - Transplantation - September Issue
This issue provides some fascinating papers on the ethical aspects of dual organ allocation, Lung transplant immunophenotyping, frailty, and CMV. Overviews on natural antibodies and antibodies that cross react with porcine antigens educate and the fascination of ultrasound T cell microbubble complexes provide interest for everyone. Pediatric liver transplantation is a focus this month along with simultaneous liver and lung transplantation. We also retract a group of papers now seen to be derived from organs from unethical sources.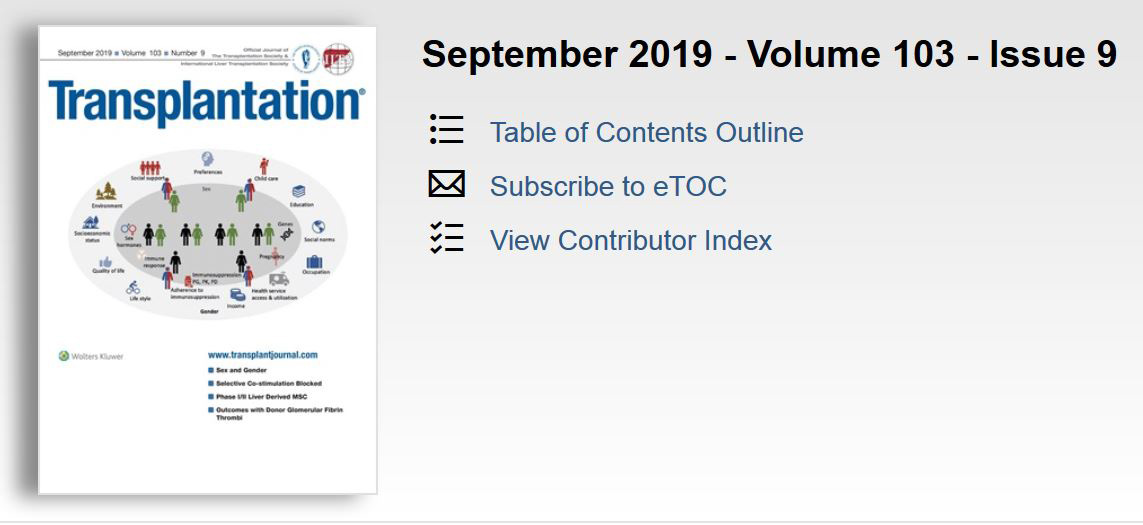 CLICK HERE TO ACCESS THIS ISSUE
TTS MEMBERS - CLICK HERE TO SIGN-IN FOR OPEN ACCESS THROUGH TTS.ORG
ISN-TTS SISTER TRANSPLANT CENTERS PROGRAM
The deadline to submit an application to the ISN - TTS Sister Transplant Centers Program is October 1, 2019 (for 2020).
The ISN-TTS Sister Transplant Centers Program is a joint partnership set up between ISN and The Transplantation Society (TTS) to create new kidney transplant centers and develop existing kidney transplant programs in emerging countries. This initiative encourages transplant centers to work together to increase opportunities for kidney transplant patients in developing countries.
CLICK HERE TO LEARN MORE
TTS-ILTS PAIRED TRANSPLANT CENTERS PROGRAM
DEADLINE JANUARY 1, 2020

The TTS-ILTS Paired Transplant Centers Program is a collaboration between The Transplantation Society (TTS) and the International Liver Transplantation Society (ILTS) supporting new liver transplant programs in emerging countries.
VISIT WWW.TTS-ILTS.ORG FOR FULL DETAILS
Transplantation - Highlighted Article

Dr. Karen Keung, Editorial Fellow, Transplantation
Kidney Transplant Outcomes in Recipients With Cognitive Impairment: A National Registry and Prospective Cohort Study
Thomas AG, Ruck JM, Shaffer AA, et al.
Transplantation July 2019 - Volume 103 - Issue 7 - p 1504–1513
The prevalence of cognitive impairment in end stage renal disease is high and associated with poor outcomes on dialysis. In this prospective, longitudinal 2-centre study of 864 kidney transplant (KT) recipients with a median follow up of 3.3 (2.9-5.2) years, Thomas and colleagues examined whether cognitive impairment is associated with an increased risk of all-cause graft loss (ACGL). This was assessed using the Modified Mini-Mental State (3MS) examination upon admission for KT. Prevalence of cognitive impairment was 10.0%. ACGL for living donor KT recipients with and without any degree of cognitive impairment was 45.5% and 10.6% at 5 years respectively (p<0.01). In deceased donor KT recipients this difference in ACGL was not observed, however when these patients were stratified by those with severe cognitive impairment versus those without, ACGL was 53.0% at 5 years versus 24.2% (p=0.046). Consideration should be given to screening of cognition to identify high risk KT candidates, whilst further research is required to assess potential strategies for cognition optimisation and their impact on patient outcomes.
CLICK HERE TO VIEW
Transplantation - WEEK'S MOST DOWNLOADED PAPER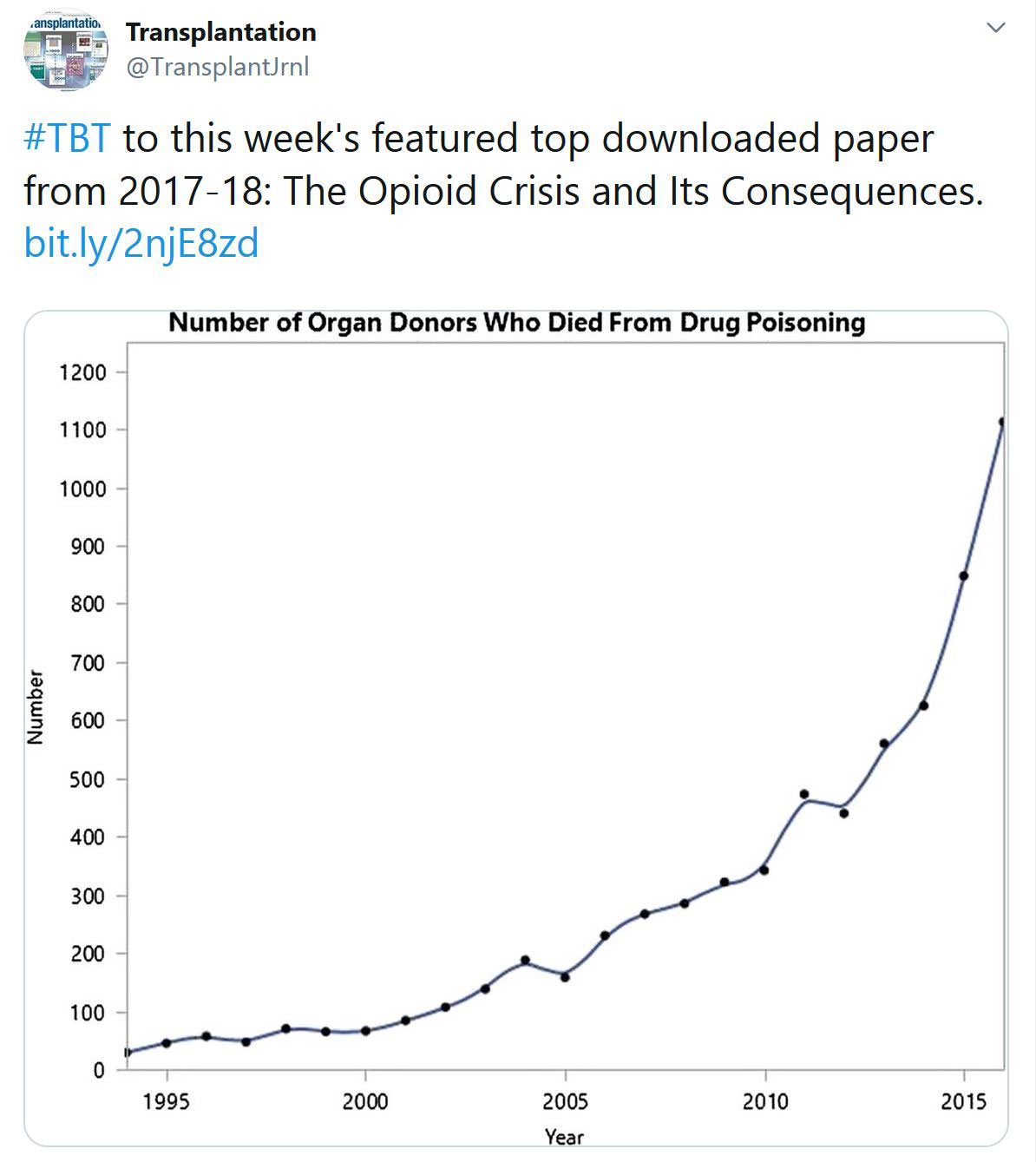 CLICK HERE TO VIEW (OPEN ACCESS)
IN THE NEWS
After Months In A Dish, Lab-Grown Minibrains Start Making 'Brain Waves'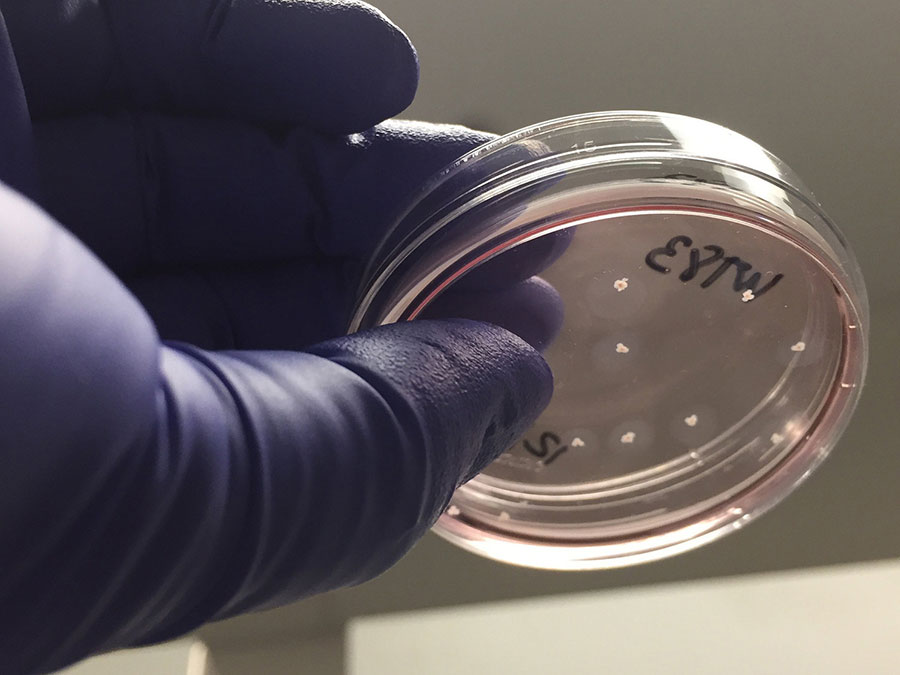 Aug. 29 - By the time a fetus is 6 months old, it is producing electrical signals recognizable as brain waves. And clusters of lab-grown human brain cells known as organoids seem to follow a similar schedule, researchers reportedin the journal Cell Stem Cell.
---
Quest for new cancer treatment crosses milestone
Aug. 26 - A cancer therapy has crossed a milestone in clinical trials, a major development in a decades-long quest to develop a treatment that destroys tumors without the debilitating side effects of chemotherapy, invasive surgery and radiation.
---
Life-saving organ transplant opportunities being missed
Sept. 3 - As many as 2,500 more organs could be made available for transplant in the UK if families spoke more openly about donating after death, says the NHS Blood and Transplant organisation.
---
UC San Diego Health Performs First HIV-to-HIV Kidney Transplant in Region
Aug. 27 - Surgeons at UC San Diego Health have transplanted the kidney of a deceased donor with HIV into a recipient with a pre-existing HIV infection. The procedure is part of an unprecedented multi-site national clinical trial to evaluate the safety and benefit of HIV-to-HIV kidney transplantation.
Considering Solid Organ Transplantation in Childhood Cancer Survivors with Organ Failure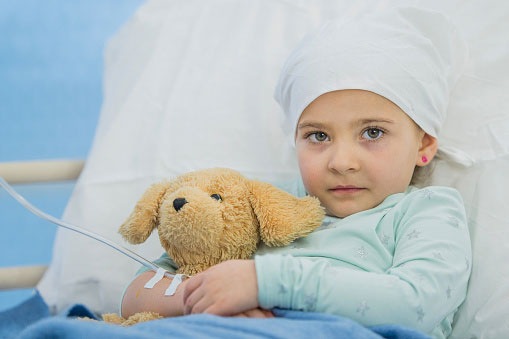 Aug. 29 - Solid organ transplantation should be considered for five-year childhood cancer survivors who suffer from severe end-organ failure, according to a study published in The Lancet.
---
Preventing Liver Damage from Chronic Alcohol Exposure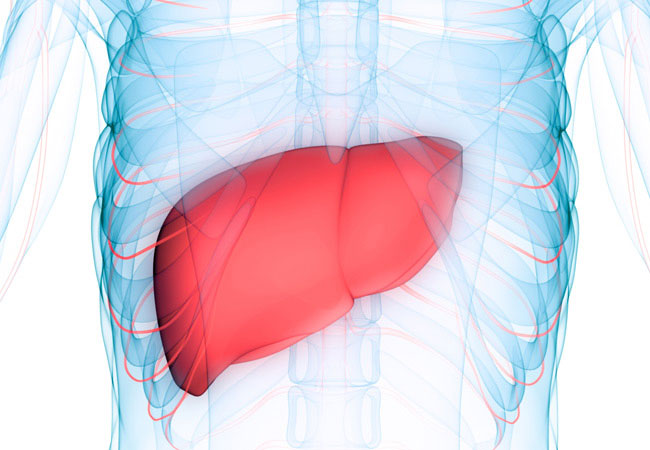 Aug. 29 - New research out of Lerner Research Institute's Department of Pathobiology provides hope for preventing liver inflammation caused by long-term alcohol abuse. This early-stage research helps illustrate how alcohol damages the liver and may offer targets for future preventive therapies.
Upcoming Meetings and ANNOUNCEMENTS