TTS Recognition Awards 2012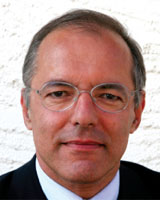 TTS • Asturias Award for international cooperationLuc Noël, France
Luc Noël received his medical degree from the University of Grenoble and specialized in clinical biology, haematology and blood transfusion in Lyon and Paris. As a consultant, he contributed to the reorganization of the French Transfusion Service, culminating in a single national blood transfusion organization, the Etablissement français du sang. In particular he contributed to setting up the system of vigilance and surveillance of adverse reactions known as haemovigilance and to optimizing the clinical use of blood components. In 1999, he was appointed by the World Health Organization (WHO) as Coordinator of Blood Transfusion Safety. In 2004, he led the Clinical Procedures (CPR) unit, responsible "for ensuring efficacy, safety and equity in the provision of clinical procedures in surgery, anaesthetics, obstetrics and orthopaedics, particularly at the district hospital level". The CPR unit is also "in charge of promoting the appropriate effective and safe use of cell, tissue and organ transplantation, including surveillance of risks, in particular in xenotransplantation trials." A global meeting organized in Madrid in November 2003 led to Resolution WHA57.18 of the 57th World Health Assembly (WHA) in May 2004 which revived the topic of transplantation at the WHO. In the last 5 years, the WHO, with the help of Member States and civil society, including the scientific and professional community, has worked at raising awareness of access, safety and ethical issues in cell, tissue and organ transplantation.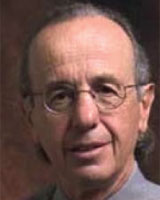 TTS • Genzyme Award for education and training in transplantationGabriel Danovitch, USA
Gabriel Danovitch received his medical degree from St Bartholomew's Hospital of the University of London. He completed his residency training in London and Bersheeba, Israel and his nephrology training at Albert Einstein College of Medicine in New York. He served on the faculty at Albert Einstein and then directed the nephrology unit at Soroka Hospital in Israel. He is a Distinguished Professor of Medicine at the David Geffen School of Medicine at UCLA and is the Medical Director of its renowned Kidney Transplant Program. He has published over 180 original articles and 50 book chapters. He has mentored a generation of transplant physicians and leads one of the longest functioning kidney transplant medicine fellowships in the US. Dr. Danovitch is an authority on clinical transplant care, transplant ethics and public policy. He has served on the board of the American Society of Transplantation and the United Network for Organ Donation and is current Chair of its International Relations Committee. He is a founding member of the Custodian Group of the Declaration of Istanbul on Organ Trafficking and Transplant Tourism. His textbook, the "Handbook of Kidney Transplantation", in its fifth edition and translated into four languages, has become required reading for those entering the field.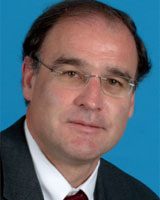 TTS • Genzyme Award for innovation in surgery and technologyPierre A. Clavien, Switzerland
Pierre A. Clavien is a world-wide renowned surgeon-scientist, and citizen of the world, currently Professor and Chair of the Department of Surgery at the University Hospital Zurich in Switzerland. After a Swiss board of surgery, he moved to Toronto, Canada, to complete a PhD program in organ preservation, followed by a clinical fellowship in HPB surgery and liver transplantation. He then moved to Duke University, Durham, NC, where he initially led the liver transplantation and HPB programs, and subsequently the division of Transplantation, and obtained the rank of full Professor within four years. After nine years at Duke University, he returned to Switzerland to the position of Chair of the Department of Surgery at the University Hospital of Zurich. His areas of research include organ preservation, liver ischemia-reperfusion injury and regeneration, and pathogenesis of cancer, as well as outcome research. He received many competitive grants and awards, including one of the most prestigious prizes for scientific research, the Otto Naegeli Award and last year, the prestigious UEGW research award.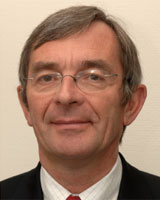 TTS • Novartis Award for outstanding contribution to The Evidence base for transplantationYves Vanrenterghem, Belgium
Prof. Dr. Yves Vanrenterghem received his MD degree in 1973 from the Catholic University of Leuven, Belgium, where he is currently Professor of Medicine and chairman of the Department of Nephrology and Renal Transplantation at the University Hospital. During the last 3 decades, he has been involved in the examination of novel immunosuppressive compounds in renal transplantation in numerous randomized controlled trials. He has designed and advised on many phase III and phase IV clinical studies in drug development, as principal investigator or chair. He has authored more than 340 scientific publications and book chapters, including 80 papers on clinical trials. His clinical expertise focuses on (novel) immunosuppression, minimization protocols and complications after renal transplantation. He has been President of the Eurotransplant International Foundation for over a decade, for which he received an Honorary Award from King Albert II of Belgium. He has been a European representative on the Council of TTS and has been or is still editorial board member of several scientific journals, including Transplantation; Transplantation Proceedings; the American Journal of Transplantation; the American Journal of Kidney Diseases; Nephrology, Dialysis and Transplantation (NDT); and Transplant International.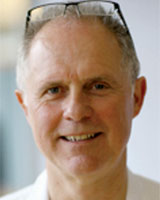 TTS • Novartis Award for outstanding investigator driven clinical trialHenrik Ekberg, Sweden
Dr. Henrik Ekberg is Senior Transplant Surgeon at the University Hospital in Malmö, Sweden, since 1988, and Professor of Transplant Surgery at Lund University, since 2001. His main research interest concerns immunosuppression in renal transplantation. He has had an active role in a large number of multicenter clinical trials; for example the CAESAR and the Symphony studies. He contributed to the European Best Practice Guidelines in Renal Transplantation, published in 2000 (part 1) and 2002 (part 2). He has also participated in the work groups for the KDIGO Guidelines published in the November issue of the American Journal of Transplantation (AJT) (2009). Dr. Ekberg was Associate Editor of the AJT from 2003-2011, and is member of the editorial boards of Transplantation, Clinical Transplantation and Transplant International. He is also member of the Scientific Advisory Committee of the Roche Organ Transplantation Research Foundation. He has been Vice-president of the European Society of Organ Transplantation, and is currently Director of Medical Affairs of The Transplantation Society and the incoming TTS President-Elect.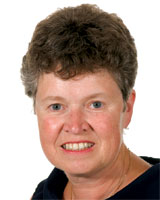 TTS • Roche Award for outstanding achievement in transplantation science (basic)Kathryn J. Wood, United Kingdom
Kathryn Wood is Professor of Immunology in the Nuffield Department of Surgical Sciences, University of Oxford where she runs the Transplantation Research Immunology Group (TRIG – www.nds.ox.ac.uk/trig). Her research focuses on tolerance induction at the molecular and cellular level, immune regulation and interactions between the immune system and stem cell derived tissues. She is a Fellow of The Academy of Medical Sciences and received a Royal Society Wolfson Merit Award for research excellence. Professor Wood's professional activities include a broad array of responsibilities both nationally and internationally. She was President of The Transplantation Society (2004-2006) and is an editor of Transplantation.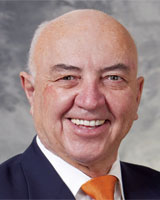 TTS • Roche Award for outstanding achievement in transplantation science (clinical)Hans Sollinger, USA
Dr. Hans Sollinger earned his M.D. (1973) and Ph.D. (1975) from the University of Munich, Germany. He came to the University of Wisconsin in 1975, completing a two-year postdoctoral fellowship in the Immunobiology Research Center and his surgical residency (1976-1980). In 1980, he joined the faculty of the University of Wisconsin under the leadership of Folkert 0. Belzer, and from Dr. Belzer's retirement in 1995 through 2009, was Chairman of the Division of Organ Transplantation. He was named the Folkert 0. Belzer Professor of Surgery in 1996. Dr. Sollinger is a member of the American Surgical Association, The Transplantation Society, the American Society of Transplant Surgeons (ASTS), and the International Society for Organ Sharing (ISOS). He is an Honorary Member of the European Surgical Association. He is Past President of the ASTS and the ISOS. He was a member of the NIH Surgery, Anesthesiology and Trauma Study Section from 1994-1997. In 2001 he was appointed to a four-year term on the U.S. Advisory Committee on Organ Transplantation; he served one year as Committee Chair. In 2010 Dr. Sollinger received the AST Mentoring Award, and in 2011 he was awarded the ASTS Francis Moore Excellence in Mentorship in Transplantation Surgery Award.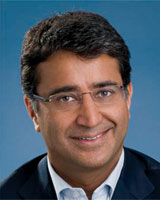 TTS • Roche Award for excellence in translational scienceShaf Keshavjee, Canada
Shaf Keshavjee is a thoracic surgeon; Director of the Toronto Lung Transplant Program; Surgeon-in-Chief and James Wallace McCutcheon Chair in Surgery at University Health Network; and Professor in the Division of Thoracic Surgery and Institute of Biomaterials and Biomedical Engineering at the University of Toronto. He completed his medical training at the University of Toronto in 1985. He subsequently trained in General Surgery, Cardiac Surgery and Thoracic Surgery at the University of Toronto, followed by fellowship training at Harvard University and the University of London for airway surgery and heart-lung transplantation, respectively. He joined the faculty at the University of Toronto in 1994 and was promoted to full professor in 2002. He served as Chair of the Division of Thoracic Surgery at the University of Toronto from 2004 to 2010 and was the inaugural holder of the Pearson-Ginsberg Chair in Thoracic Surgery. He is a scientist in the McEwen Center for Regenerative Medicine at UHN. His experience in the pioneering days of lung transplantation in Toronto stimulated him to develop a career in lung transplantation. He leads a leading research team and is widely published in the field. His research interest is in lung injury related to transplantation. His current work involves the study of molecular diagnostics and gene therapy strategies to repair organs and to engineer superior organs for transplantation.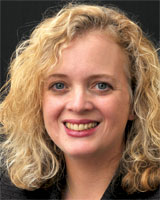 TTS • Roche Award for transplant infectious diseaseCamille Nelson Kotton, USA
Camille Nelson Kotton is Clinical Director for Transplant and Immunocompromised Host Infectious Diseases in the Infectious Diseases Division at the Massachusetts General Hospital, Boston, USA. She also holds the position of Assistant Professor of Medicine at Harvard Medical School, Boston, USA. Reducing the risk of transplant-related infectious diseases and augmenting vaccination in the transplant recipients are key interests for Dr. Kotton; she has presented on these topics at many local, national and international meetings. She is the current President of the Transplant Infectious Diseases Section of The Transplantation Society (TTS), as well as a committee member for the American Society of Transplantation and the Infectious Diseases Society of America. She was the organizer and chair for the past three International Transplant Infectious Disease Conferences. Dr. Kotton serves on the Editorial Boards for both Transplantation and Liver Transplantation, and has authored and co-authored numerous journal articles, abstracts and textbook chapters. Notably, she authored the International Consensus Guidelines on the Management of Cytomegalovirus in Solid Organ Transplantation, recently published in Transplantation, and is organizing another TTS-sponsored meeting to update the CMV guidelines this fall.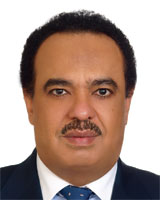 TTS • Roche Award for worldwide impact in transplantationFaissal A.M. Shaheen, Saudi Arabia
Dr. Faissal AM Shaheen is the Founder/Director of the Jeddah Kidney Center since 1990—one of the largest transplantation centers in Saudi Arabia. Since 1993, he is also the Director General of the Saudi Center for Organ Transplantation, the national supervising organ procurement center in Saudi Arabia. Dr. Shaheen is an Editor for various journals, including the Saudi Journal of Kidney Diseases and Transplantation, Experimental and Clinical Transplantation, and Nephrology Dialysis Transplantation and is an author of 160 full papers and 168 abstracts. He is a member of 28 national and international societies, and has served on the Councils of The Transplantation Society (Councilor), the International Society for Organ Donation and Procurement (Councilor), the Middle East Society of Organ Transplantation (President and Councilor), the World Health Organization-Declaration of Istanbul Custodian Group (Councilor), and the Madrid Consultant Conference on Organizing Global Organ Donation (Steering Committee Member). Dr. Shaheen works to exchange expertise in the field of organ donation and transplantation within the Middle East region and serves as a representative of Saudi Arabia on the Gulf Cooperation Council organ transplantation committee to establish successful organ sharing program in these countries. His main areas of interest include updating guidelines and establishing policies and procedures for organ donation and transplantation, treatment of chronic kidney diseases, renal replacement therapy and prophylaxis.