FOCIS 2019 Meeting Preview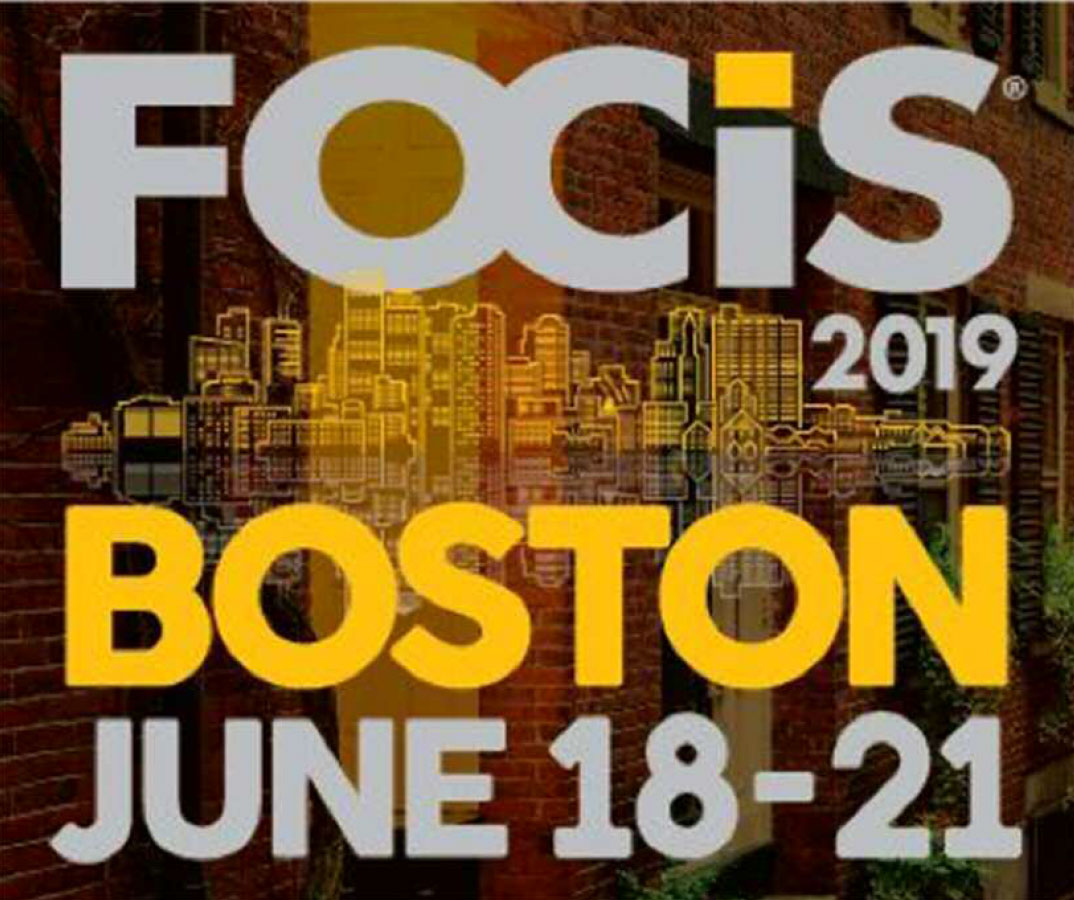 The Transplantation Society members are invited to attend the FOCIS 2019 Annual Meeting in Boston - THE meeting in translational immunology! TTS is promoting our research by hosting an exciting Member Society symposium at the FOCIS 2019 Annual Meeting on Tuesday, June 18, 2019 at the Boston Marriott Copley Place. Society members are invited to attend. The FOCIS 2019 registration fee includes access to Member Society Symposia.
The Federation of Clinical Immunology Societies exists to improve human health through immunology.
The FOCIS 2019 Annual Meeting in Boston on June 18-21, 2019, brings together an interdisciplinary group of world-renowned physicians and researchers to share the latest findings on lupus and other diseases impacting the immune system.
FOCIS 2019 Annual Meeting
With an innovative lineup of topics and presenters, the FOCIS 2019 program has something for everyone!
FOCIS registration includes more than 24 scientific sessions with more than 50 top clinicians and researchers from around the globe, speaking on cutting-edge topics across immunology and its related fields.
Register today to gain a competitive edge in your career. Join FOCIS prior to registering to secure the lowest registration rates! TTS members receive a reduced rate on FOCIS membership.
Why FOCIS 2019 is Right for You!
Get Ahead: See the latest developments across immunology disciplines to uncover novel solutions to the challenges facing the translational immunology community.
Grow Your Knowledge: Three educational courses held before the meeting to fill your knowledge gaps, including Basic Immunology in Medicine course, Cancer Immunity and Immunotherapy course, and Systems Immunology. Package registration rates
are available.
Network with Colleagues: FOCIS 2019 is large enough to draw leaders from across immunology disciplines, but small enough to network with them
Great Location: The Boston Marriott Copley Place is the heart of Boston is ideally positioned for exploring the city, and near notable attractions, including Copley Square, The Public Garden, Fenway Park and the Prudential Center.
Your work can still be a part of FOCIS 2019! Submit an abstract to FOCIS 2019. Don't miss this excellent opportunity to present your work to leading clinicians and researchers from around the world! Travel awards are available to FOCIS members.
About The Transplantation Society Symposium at FOCIS 2019
Title: Imaging Immune Responses to Transplanted Organs
Date/Time: Tuesday, June 18, 8:00 a.m. – 12:00 p.m.
Location/Room: Salon JK
Chairs: Drs. Jonathan Maltzman, Elaine Reed, and Megan Sykes
Speakers:
Martin Oberbarnscheidt, University of Pittsburgh
Maria Cascalho, University of Michigan
Marcus Clark, University of Chicago
Jonathan Bromberg, University of Maryland
Jordi Ochando, Mount Sinai School of Medicine
Anna Moore, Michigan State University
Stay ahead of the curve by making plans to attend the FOCIS 2019 Annual Meeting. With an innovative lineup of topics and presenters, the FOCIS 2019 program has something for everyone! See you in Boston! #FOCIS
Federation of Clinical Immunology Societies (FOCIS)
N83 W13410 Leon Road Menomonee Falls, WI 53051
www.focisnet.org | 414-359-1670 | This email address is being protected from spambots. You need JavaScript enabled to view it.
Facebook / Twitter / LinkedIn / YouTube