Tribune Pulse - June 13, 2019 - Volume III - Issue 23
Subscribe to Tribune PulseView PAST ISSUES

---
Prof. Haberal Receives Honorary Fellowship of the Royal College of Physicians and Surgeons of Glasgow
Prof. Mehmet Haberal, President of The Transplantation Society, was selected by the Royal College of Physicians and Surgeons of Glasgow to receive Honorary Fellowship, which is presented only to those distinguished individuals who possess an international reputation in the field of surgery or medicine.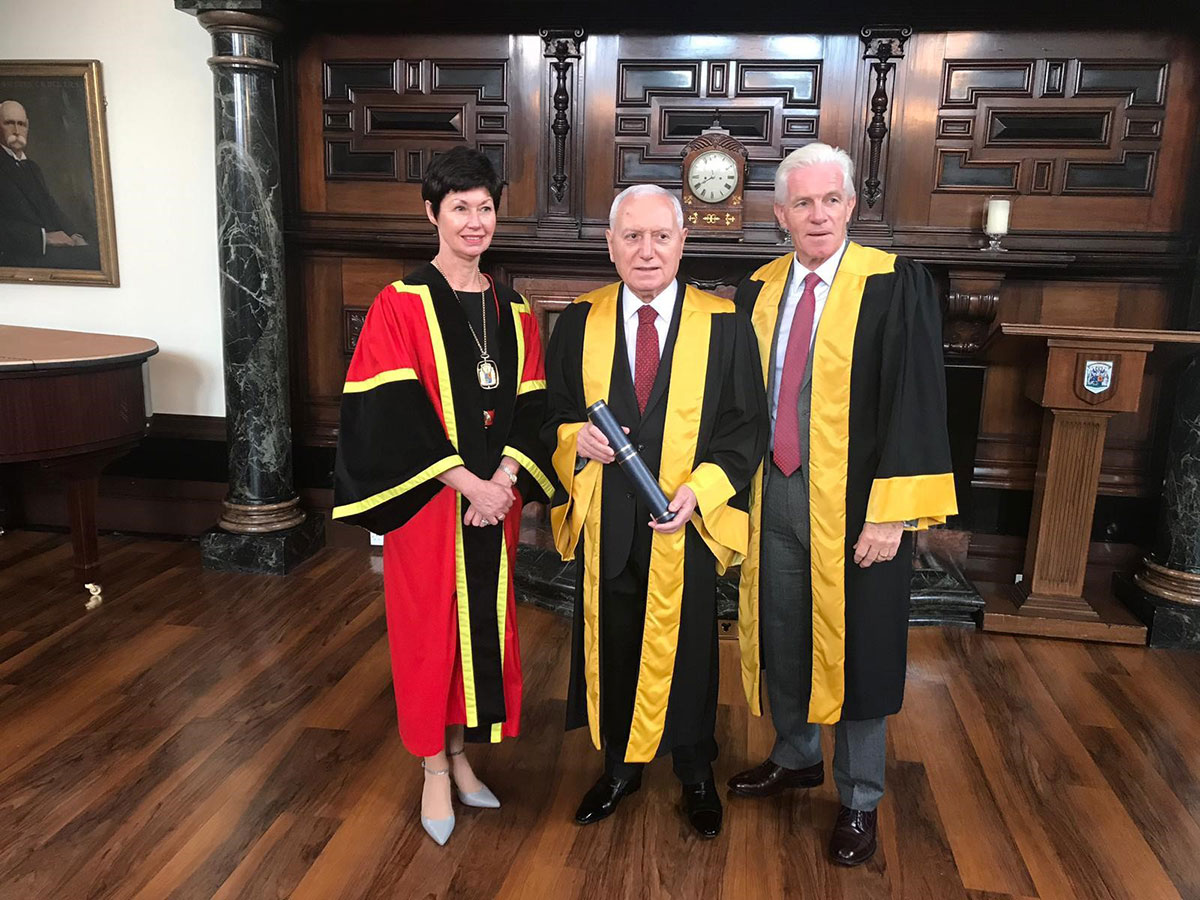 Prof. Mehmet Haberal with RCPSG President Prof. Jackie Taylor and RCPSG Past-President Prof. David Galloway following the ceremony
A few words about SPLIT – the newest TTS section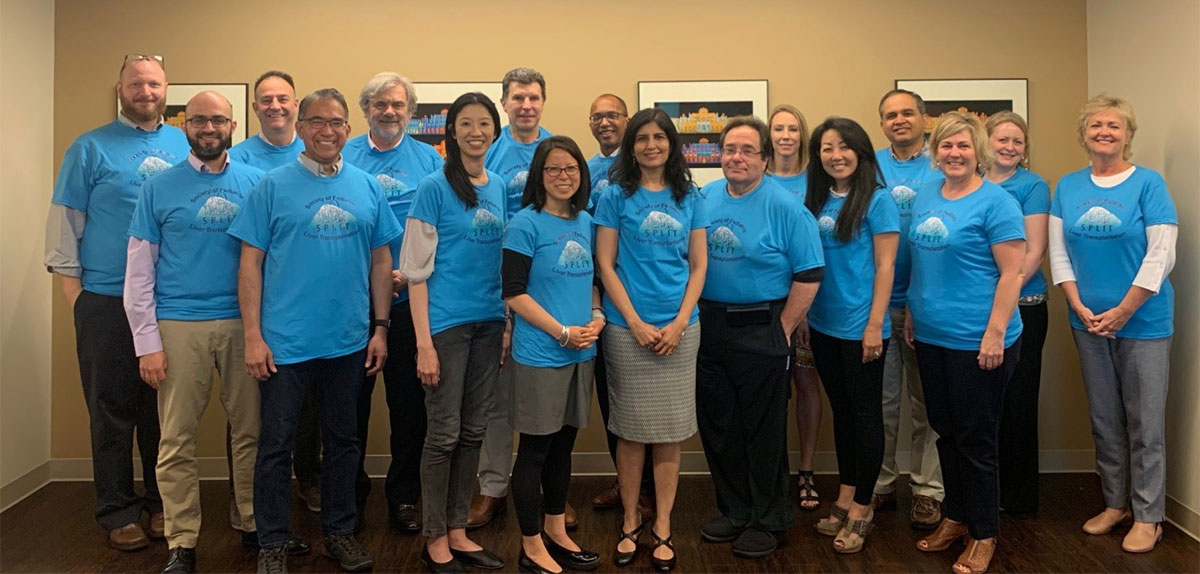 Photo taken of the 2019 Council at our Mid-Year Meeting in Rockville, Maryland.
Back row (from left to right): Jeff Mitchell, Simon Horslen, Riccardo Superina, Marcelo Cantarovich, Beau Kelly, Jennifer White, Ravinder Anand, Katie Tait, Sue Feist
Front row (from left to right): Saeed Mohammad, George Mazariegos, Vicky Ng, Evelyn Hsu, Nitika Gupta, Steve Lobritto, Sue Rhee, Dana Mannino
The Studies of Pediatric Liver Transplantation (SPLIT) was started in 1995 and has evolved from a voluntary research registry into a multi-faceted organization focused on research, education, quality improvement, patient advocacy, mentorship, and improving outcomes for children receiving liver transplantation. Work from the SPLIT data registry was modeled to help develop the disease severity scoring system (PELD) for children. SPLIT held NIDDK U01 funding between 2004 and 2009. The organization has continued to grow in scope and membership, but remains constant with the unwavering vision to be the voice for children requiring liver transplantation. In 2018, SPLIT incorporated, changed its name to The Society of Pediatric Liver Transplantation (allowing retention of its longstanding SPLIT acronym), acquired tax-exempt status (501c(3)), and became the newest section of The Transplantation Society.
TRANSPLANTATION - WEEK'S MOST DOWNLOADED PAPER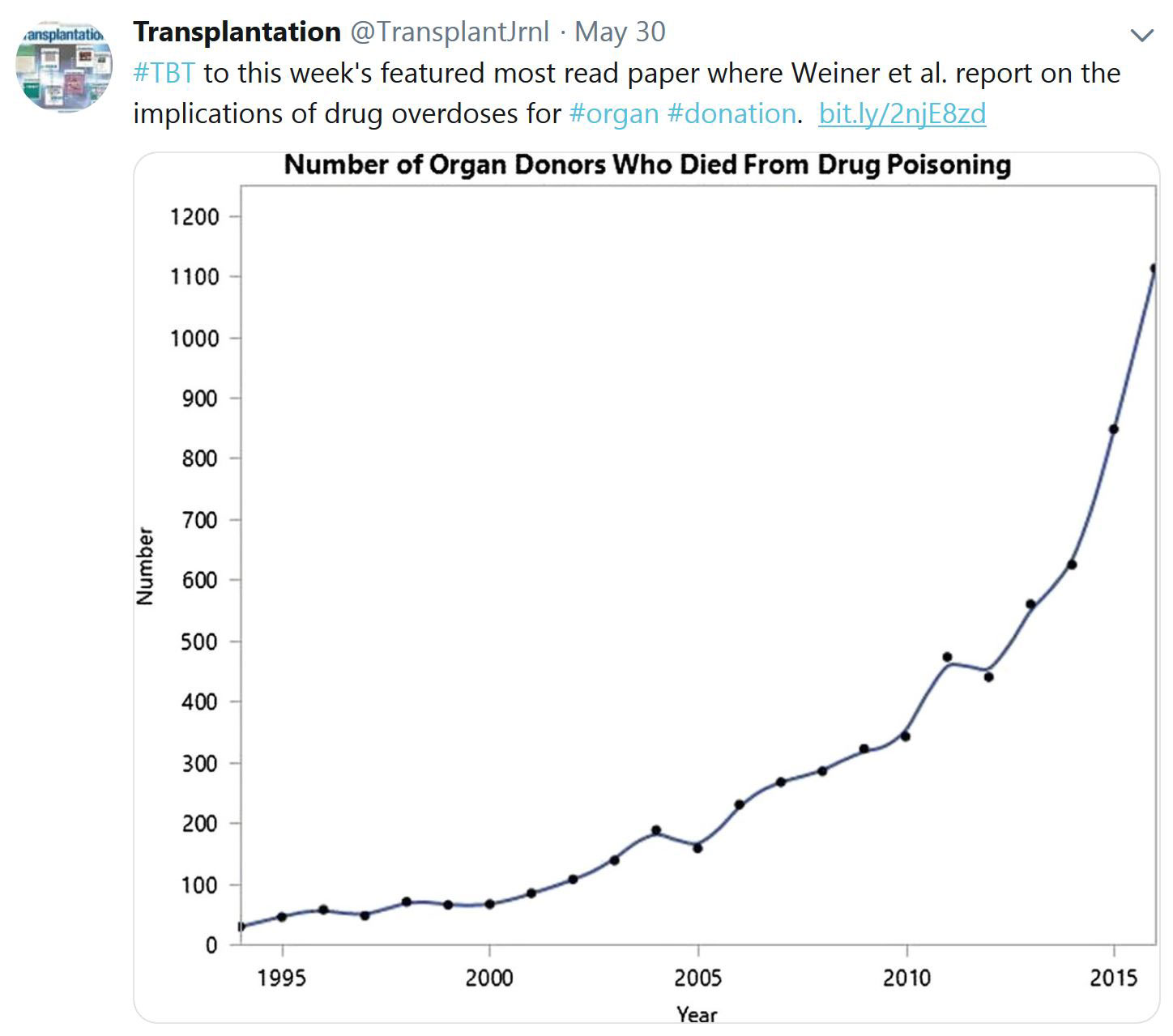 CLICK HERE TO VIEW (OPEN ACCESS)
IN THE NEWS
Researchers Discover that Some Cells in the Pancreas and Liver Don't Replicate, Just like Brain Cells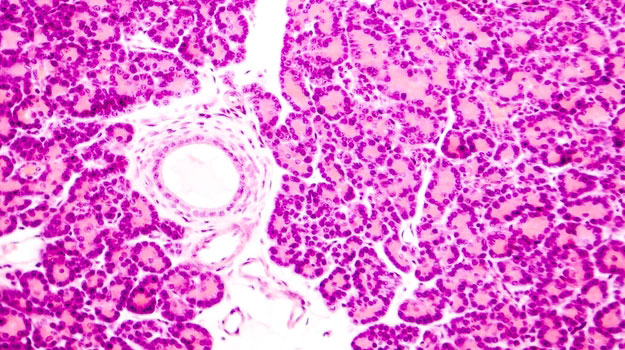 June 7 - The most common way of looking at our age is the number of days or years since we were born. But biologists sometimes look at aging differently, because the cells in our body we have today are not necessarily the original cells we were born with. But sometimes they are.
---
Long-term islet transplant recipients show near-normal glucose control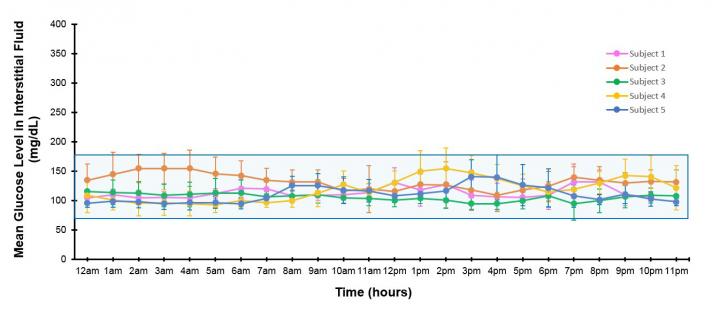 June 8 - Continuous glucose monitoring demonstrates improved time-in-range, key metabolic data compared to hybrid closed-loop systems.
Tissue Engineering: The Big Picture on Growing Small Intestines
June 8 - Babies born prematurely often face intense medical challenges, including intestines that are underdeveloped or diseased. While an intestine transplant can benefit some patients, many babies are simply too small to endure this procedure.
---
Updated AST IDCOP Guidelines for Vaccination of Organ Transplant Recipients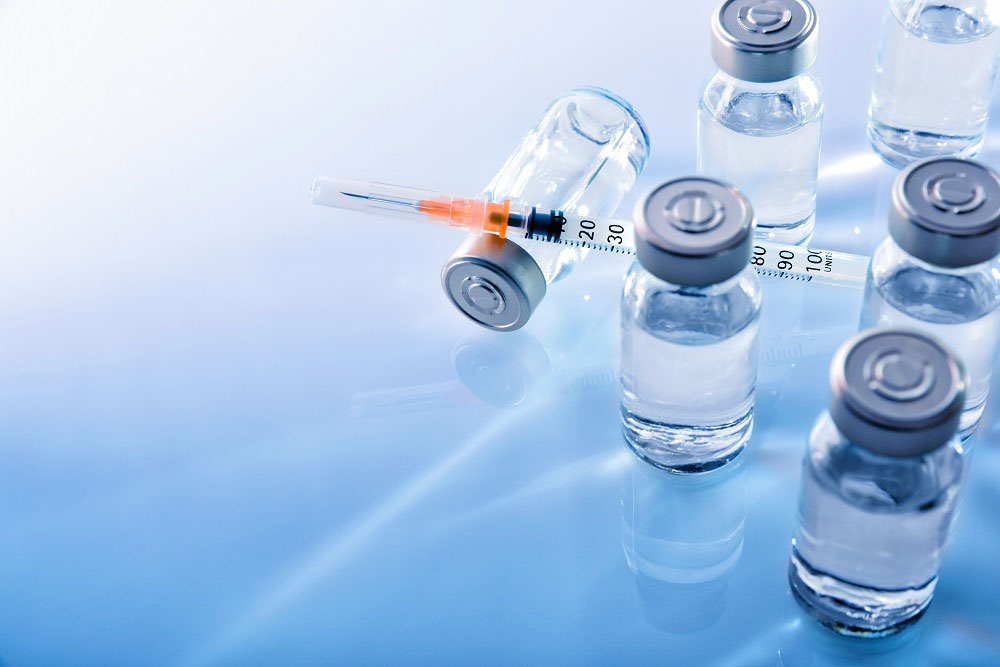 June 5 - Based on emerging data on live-attenuated and inactivated vaccines, the American Society of Transplantation Infectious Diseases Community of Practice (AST IDCOP) released updated recommendations for the vaccination of solid organ transplant candidates and recipients.
---
New drug regimens improve outcomes for kidney transplant patients
June 5 - Preliminary results suggest that the immunosuppressive drug belatacept can help safely and effectively treat kidney transplant patients without the negative long-term side effects of traditional immunosuppressive regimens.
Upcoming Meetings and ANNOUNCEMENTS