President's Message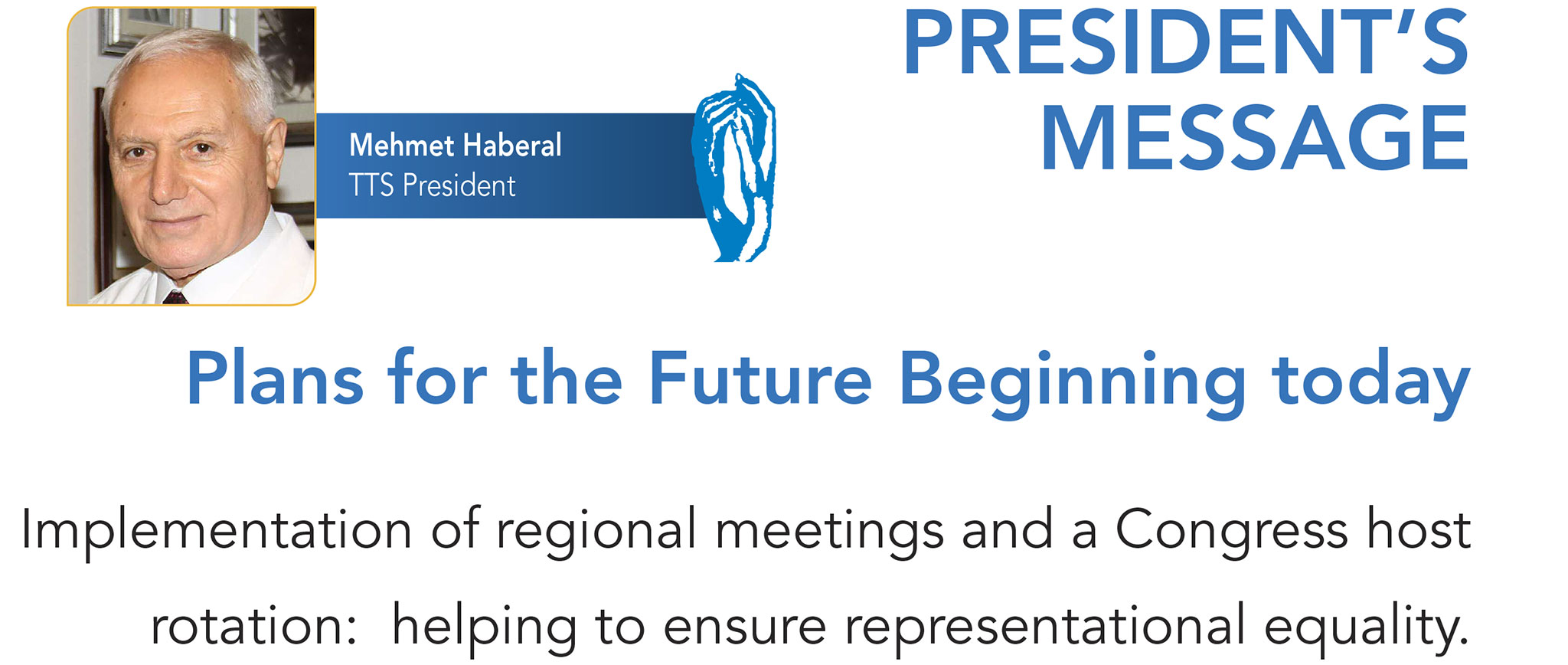 Time passes very quickly indeed. Just 12 months after the 2018 TTS Congress in Madrid, we are in the midst of planning the 2020 TTS Congress in Seoul, which is just over one year away. We are all very excited about this congress and the Scientific Program Committee has been working on ensuring the TTS once again provides an innovative and comprehensive scientific program offering the latest research developments in the field of transplantation.
Although our biennial congresses are among our most important activities, we must remember that the role of TTS must extend beyond this if we are to impact the lives of doctors and patients everywhere, every day. It is therefore essential that we remain active throughout the year so that we can keep up with the needs of our members.
This year started with the First Regional TTS Meeting on deceased donation that was held in Istanbul in March, and we hope to continue in this vein by organizing regional and local conferences as well as single-topic symposia in each region represented in TTS. Various workshops are also being organized as part of the congresses of national and regional societies. In addition, plans for the first International Transplantation Science Meeting that will be held in Clearwater Beach, Florida on November 10-13 are well under way and abstract submission has opened.
Further to our efforts to ensure equal representation of and attention to each region, as of 2024, TTS congresses will also be organized in each region on a rotating basis and for this reason, the bids for the 2024 and all future TTS biennial congresses will be made by invitation only. As the region that has never hosted a TTS congress in the past, the Middle East & Africa Region was selected as the location for the 2024 congress and invitations to bid have therefore been sent to the Middle East Society for Organ Transplantation (MESOT) and the Southern African Transplantation Society (SATS). I have no doubt that we will have outstanding bids for the 2024 Congress.
With such plans for future TTS activities, we hope to reach out to our colleagues in each region and address their individual concerns and the unique challenges that they face.