International Pediatric Transplant Association Update
enthusiam for new ventures in the year ahead
We are delighted to announce the success of our 10th IPTA Congress in Vancouver, Canada from 4-7 May 2019 with over 500 participants from 36 countries.
In addition to the excellent networking opportunities, there were also many learning opportunities in the form of Plenaries, State-of-the-Art talks, and Interactive Workshops. The pre-meeting symposia introduced new concepts including a Writing Course Workshop as well as the first ever Allied Health Symposium on Improving Outcomes in Pediatric Transplantation.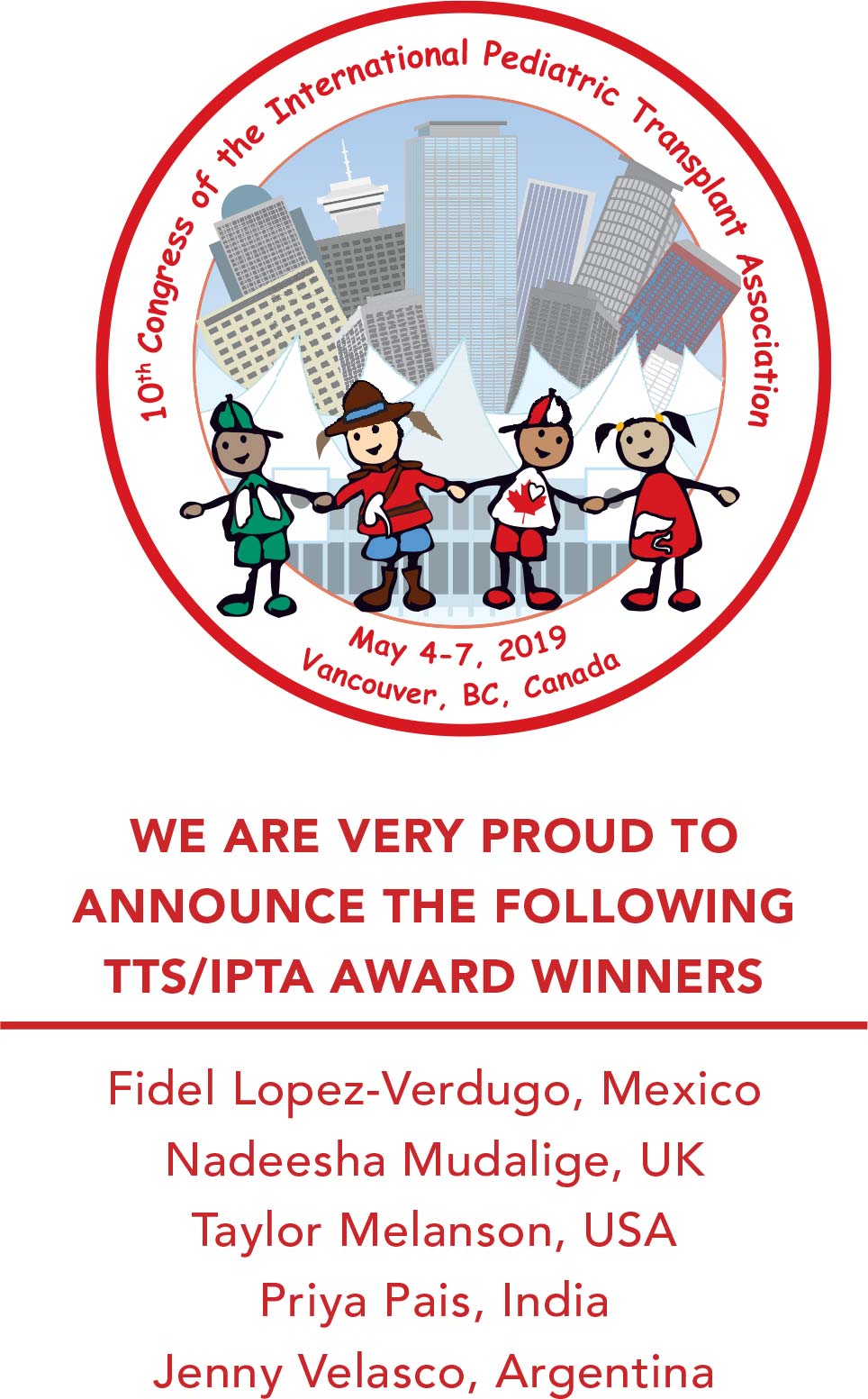 The IPTA Lifetime Achievement award was given to Oscar Salvatierra, Jr. for his dedication to pediatric transplantation. He really appreciated this gesture but unfortunately passed away before he could receive the award in person at the congress ceremony.
Our plans for the year forward include a new 'Communications' Committee to join our Allied Health, Education, Ethics, Infectious Disease, Membership, Outreach and Publications Committees. These committee members are all keen and enthusiastic to try new ventures and as part of this, we have a combined TTS/IPTA webinar planned for October 2019.
The IPTA leadership has undergone a change with thanks to Anne Dipchand for her dynamic role and success as Past President, Mignon McCulloch becoming President, Carlos Esquivel President–elect and Lars Pape Secretary-Treasurer.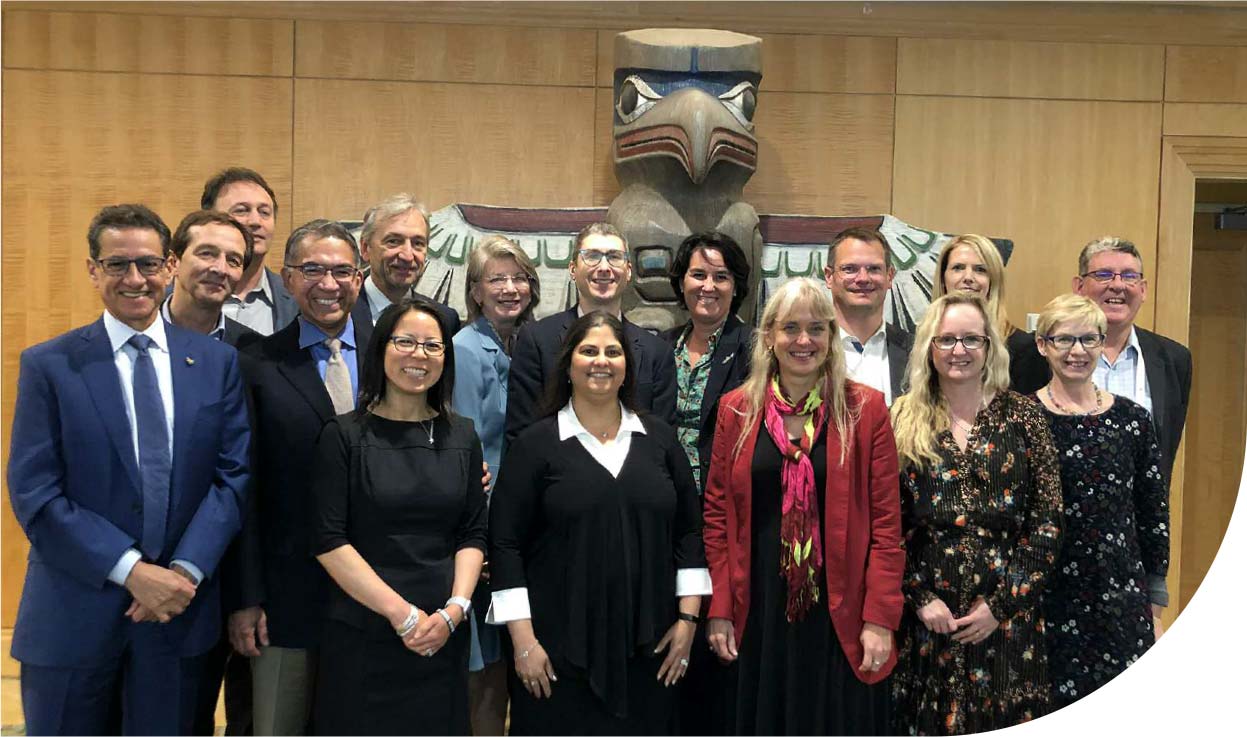 Our IPTA organization is also currently part of a strategic planning process during the course of 2019/2020.
In closing, please save the date for our next IPTA Congress in Prague, Czech Republic during April 17-20, 2021. We hope to see you all there.
Best wishes,
Mignon McCulloch
IPTA President