Tribune Pulse - May 10, 2019 - Volume III - Issue 19
Subscribe to Tribune PulseView PAST ISSUES

---
NotICE - TRANSPLANTATION JOURNALS
As you may have noticed, the Transplantation and Transplantation Direct websites have been experiencing service interruptions this week. On behalf of our publisher, Wolters Kluwer Health, we want to apologize for any inconvenience this may have caused. Wolters Kluwer has been working around the clock to restore service as quickly as possible and we appreciate your patience. We expect the issues to be resolved within a few days and we will post status updates on the tts.org website.
Update and VIDEOS NOW AVAILABLE
TTS 1st Regional Meeting on Deceased donation

The first TTS Regional Meeting on "Deceased Donation – Expanding the Donor Pool" was organized in Istanbul on March 28 and 29, 2019 and meeting was a resounding success bringing together over 350 registrations from 49 countries. The program featured a balanced mix of science and networking with 45 invited speakers, 29 oral presentations, and 38 posters. The recordings from the Congress are now available to TTS members on the TTS members section of the website.
A special thanks to Baskent University and the International Transplant Foundation, under the leadership of Professor Haberal, for graciously hosting and organizing the meeting as well as sponsoring all the expenses. We are also pleased to announce that the entirety of the revenue generated from the meeting registration fees and the exhibit sales (€71,669.05) has been donated to The Transplantation Society to help fund future activities.
MAY 21 - Webinar announcement
TITLE: MULTIDISCIPLINARY CARE MODEL FOR OPTIMAL MANAGEMENT OF THE NASH LIVER TRANSPLANT WAITLIST CANDIDATE
TUESDAY, MAY 21, 2019 - 4:00 PM EDT (MONTREAL TIME)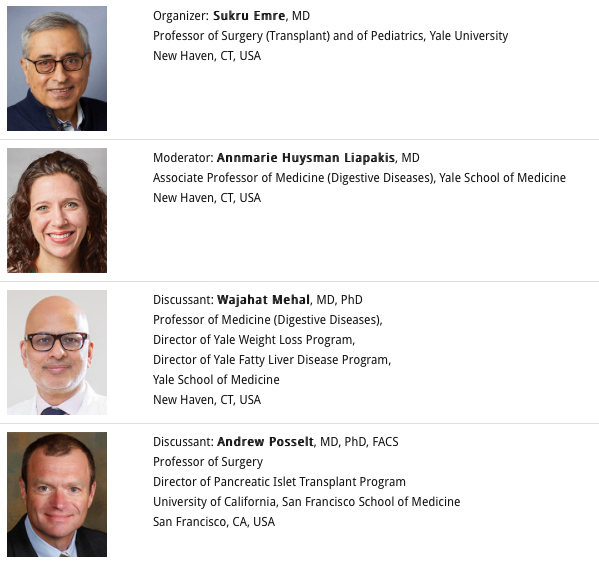 Overview:
Dr. Mehal will speak on implementation of multidisciplinary care model - pharmacologic weight loss therapy in advanced liver disease and special considerations for the sarcopenic obese patient.
Dr. Posselt will speak on bariatric surgery: approach and special considerations in advanced liver disease.
CLICK HERE TO SIGNUP VIEW
TTS Exhibiting at ILTS 2019 in Toronto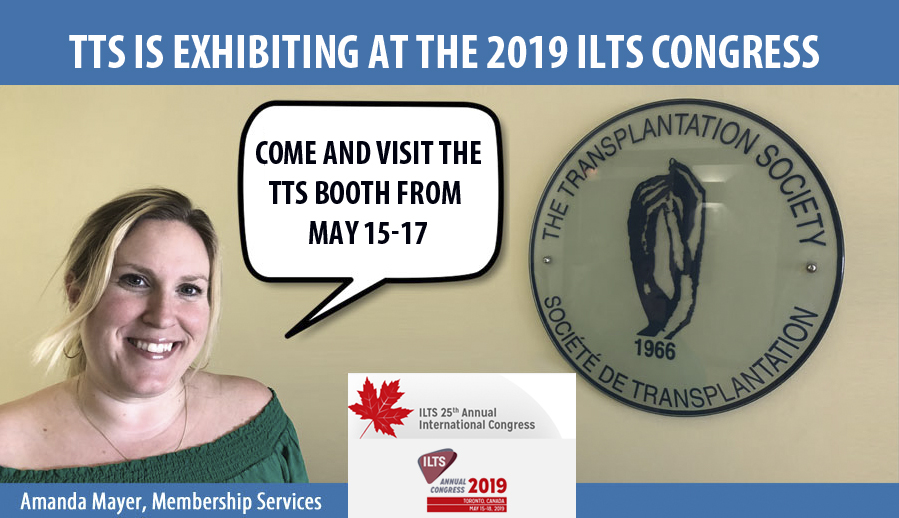 UPDATE  - TTS-ILTS Paired Transplant Centers Program

The TTS-ILTS Paired Transplant Centers Program has been developed jointly by The Transplantation Society (TTS) and the International Liver Transplantation Society (ILTS). It supports new state-sponsored liver transplant centers in emerging economies by funding mentoring links with established units. It will facilitate communication and guidance in the early months and years of a new program to ensure success in regions of the world with little or no current access to transplantation.
THE FIRST TWO PAIRS WERE LAUNCHED IN APRIL 2019
TTS congratulates these teams and wishes them every success in their collaborations over the next six years and beyond.
Hospital Mexico, San Jose, Costa Rica
paired with
University of California San Francisco, USA
Jawaharlal Institute of Postgraduate Medical Education and Research (Jipmer), Pondicherry, India
paired with
Saint James University Hospital, Leeds, UK
To find out more information about the program go to: tts-ilts.org . Application deadlines are January 1st of each year.
Computer Science Idea Triggers First Kidney-Liver Transplant Swap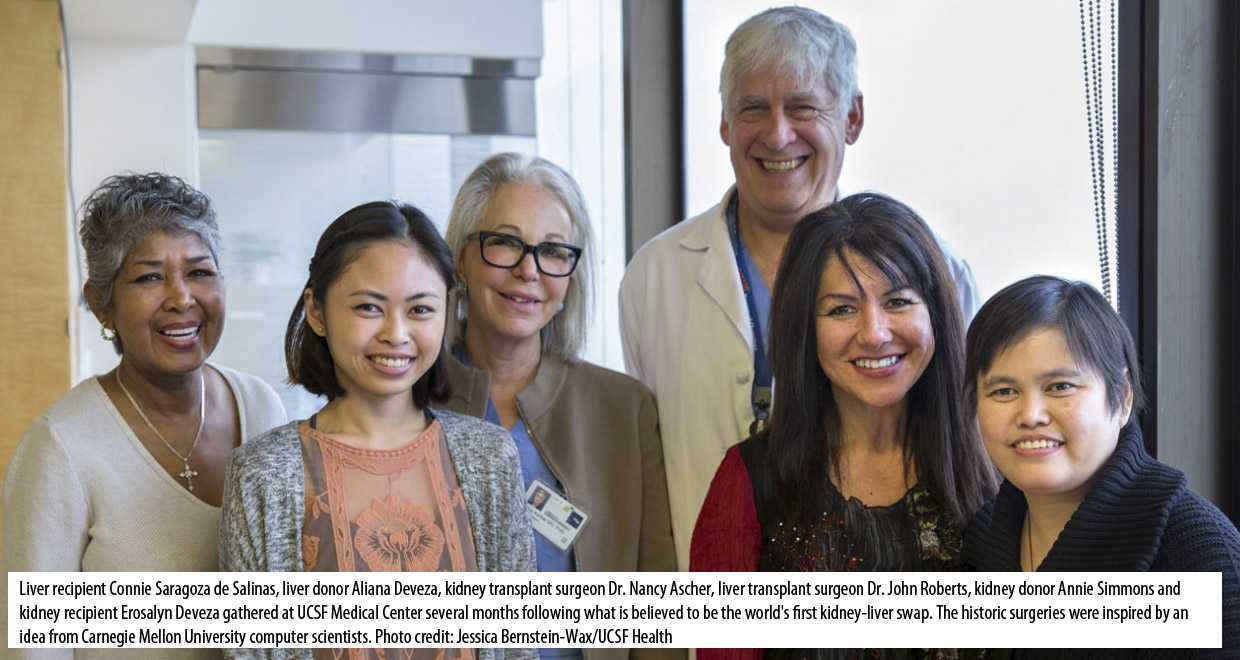 May 2 - Could multi-organ exchanges boost number of transplants? Here's the story of what is believed to be the world's first kidney-liver swap.
---
Embryo stem cells created from skin cells
May 2 - Researchers have found a way to transform skin cells into the three major stem cell types that comprise early-stage embryos. The work (in mouse cells) has significant implications for modeling embryonic disease and placental dysfunctions, as well as paving the way to create whole embryos from skin cells.
---
Robotics open the door for high-risk kidney transplants
May 2 - The University of Illinois Hospital at Chicago surgeons have been using robotic surgery to transplant high-risk kidney patients since 2010, when they did the first successful robotic kidney transplant in a morbidly obese patient. Since then with more than 18 years of experience using the surgical robot technology, they have successfully performed more than 250 kidney transplant surgeries with obese patients.
Researchers gain insights into cellular processes associated with diabetes
May 3 - Two new studies from the Diabetes Center of Excellence at UMass Medical School investigate functions of the insulin-producing beta cells that are destroyed in patients with type 1 diabetes, and a reliable method to measure beta cell replication in individuals.
---
What the first drone delivery of a kidney means for organ transplant
May 5 - Drone for organ transplants: The successful delivery of the kidney is a step in the quest to speed up the time-sensitive task of delivering donated organs.
---
Clinical trial shows promise for increasing lung transplant patients' life expectancy
May 6 - A new study, presented today at the American Association for Thoracic Surgery's 99th Annual Meeting, shows that a potential treatment for ischemia- reperfusion injury is safe for humans. Building upon three decades of preclinical animal studies, this NIH-funded trial demonstrated, for the first time, the safety of Regadenoson (an adenosine 2A receptor agonist) in human lung transplant patients.
---
Nanofiber-hydrogel composite allows soft tissue to regenerate
May 2 - A team of researchers at Johns Hopkins School of Medicine has developed a gel that, when injected into test animals, allowed new soft tissue to grow—replacing lost tissue. In their paper published in the journal Science Translational Medicine, the group describes their work developing the gel and how well it worked in test rats and rabbits.
---
---
Upcoming Meetings and ANNOUNCEMENTS
2019 TTS TRansplantation Science COmmittee NEWS 
Hold the Date - November 10-13, 2019
ITS 2019 is set for Nov. 10-13 in Clearwater Beach, Florida. Keynote speakers include Katherine High, President and Head of R&D at Spark Therapeutics, and Ronald Germain, chief of Laboratory of Immune System Biology and Lymphocyte Biology Section at the National Institute of Allergy and Infectious Diseases National Institutes of Health.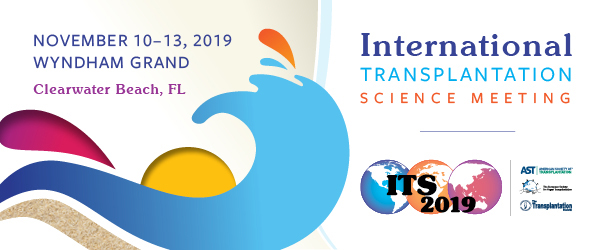 TTS-ISODP Awards Due June 3 - Abstracts Due May 19
The TTS-ISODP Scientific Awards are designed to help offset expenses incurred to attend the ISODP 2019 Congress and awarded based on the scientific merit of applicants. Please note that recipients must attend the meeting in order to receive the award. If an awardee is selected for a scientific award but does not attend the meeting, the monies of the award will be forfeited. All abstracts must be submitted by May 19, 2019. The TTS-ISODP Congress will be held Nov. 14-16, 2019 in Dubai, UAE.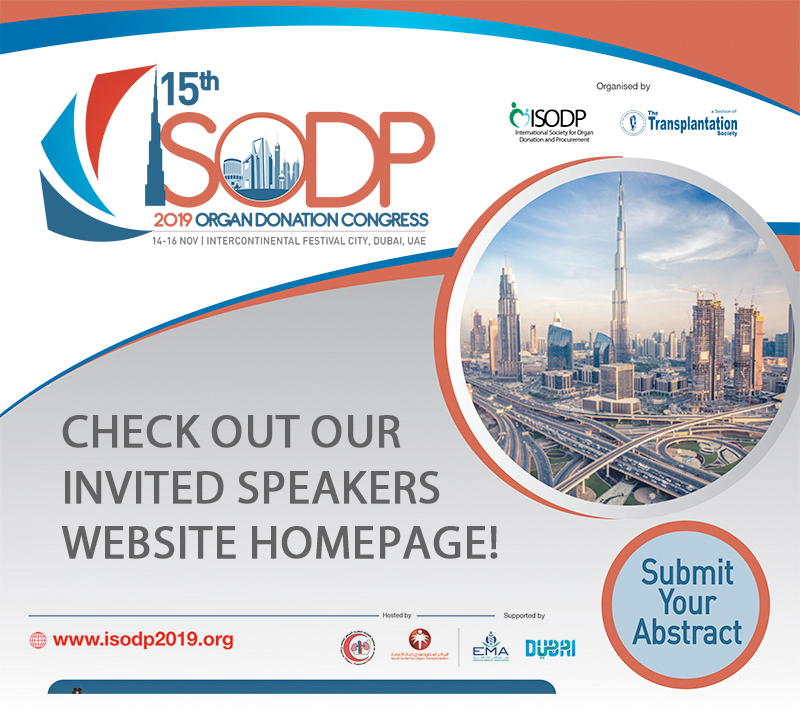 TID2019 - SAVE THE DATES!
PrE-MEETING TO ISODP 2019 - SAME VENUE ...one day prior!