Tribune Pulse - June 7, 2019 - Volume III - Issue 22
Subscribe to Tribune PulseView PAST ISSUES

---
Just Released -
Transplantation Direct
- June Issue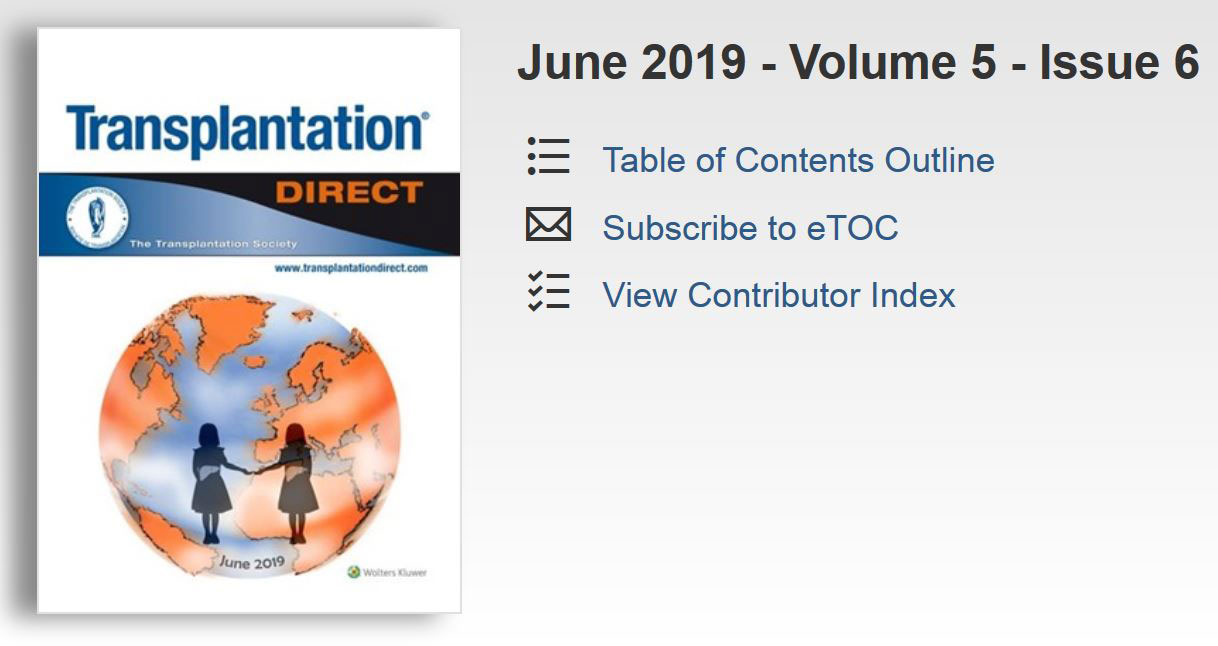 The June issue of Transplantation Direct has a number of interesting articles. In kidney transplantation, a Korean study investigates a correlation between intra-patient variability in tacrolimus levels and outcomes. How kidney transplantation affects sleep and fatigue in patients is addressed. Also, renal damage associated with cold organ storage and increased advanced glycosylation-end product albumin is investigated. In liver transplantation we have letters and reports on lowering of acceptable thresholds for expected survival in HCC patients, on management of patients with portopulmonary hypertension, and on an analysis of 7 predictive outcome performance models. From the bench, we have articles on the protective effects of alpha-1-antitrypsin on ischemia-reperfusion injury in a lung transplant model, and an interesting application of fetal membranes to protect transplantation of allogeneic donor cells. We hope this issue of Transplantation Direct is both useful and stimulating.   
NIH Seeks Inaugural Chief Data Strategist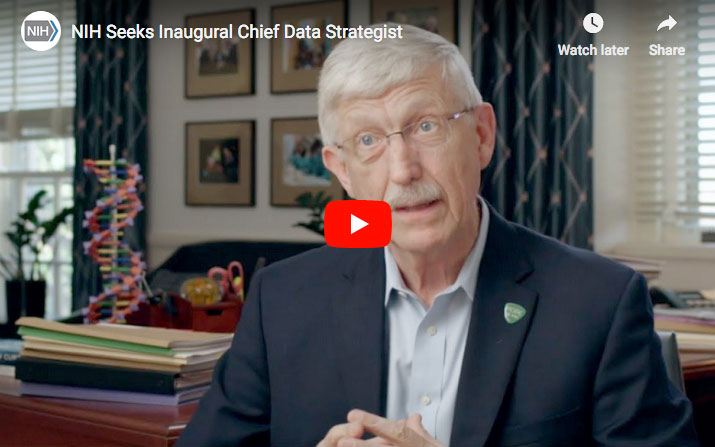 The NIH is seeking a visionary technology leader to serve as our inaugural Chief Data Strategist. I anticipate this will be someone with industry experience who can deliver next generation technology platforms to harmonize our massive, complex data sets and build a 21st century workforce. Several colleagues and I filmed a video to share more about this position and how it can change the future of computing, while accelerating life-saving research breakthroughs for decades to come. Learn more and please consider applying. Credit: NIH
Transplantation - Highlighted Article
Dr. Karen Keung, Editorial Fellow, Transplantation
Label-free Identification of Antibody-mediated Rejection in Cardiac Allograft Biopsies Using Infrared Spectroscopic Imaging
Uraizee I, Varma VK, Sreedhar H, et al.
Transplantation 2019; 103 (4): 698-704
Antibody-mediated rejection (AMR) in cardiac transplantation is associated with inferior graft outcomes. Current histopathologic and immunologic diagnostic criteria demonstrate poor sensitivity for AMR, whilst diffuse immunohistochemical C4d staining of capillary endothelia serves more as a late- stage marker. Infrared (IR) spectroscopy has emerged as a potentially valuable tool for non-destructive label-free biochemical imaging of tissue specimens to aid in histologic diagnosis, but no previous studies have attempted to determine whether IR spectroscopy can detect cardiac AMR. In this study, the authors examined 30 post-transplant formalin-fixed paraffin-embedded right ventricular tissue biopsies (14 positive for C4d and 16 negative for C4d) and 14 native cardiac biopsies to identify a unique biochemical signature for AMR using IR spectroscopy. Principal components analysis coupled with linear discriminant analysis (PCA-LDA) was applied to the data. The averaged spectral signatures based on regions of interest extracted from the myocytes from the C4d-positive, C4d-negative, and native heart groups reveal distinct IR absorbance patterns in the 'fingerprint' region, and PCA-LDA demonstrated spectral features in the mid-IR fingerprint region enabled accurate automated classification into each group. The authors conclude that IR spectroscopy may be a valuable and feasible tool for cardiac AMR surveillance. Whether an AMR-specific spectral signature precedes C4d deposition could be the focus of future research.​
TRANSPLANTATION - WEEK'S MOST DOWNLOADED PAPER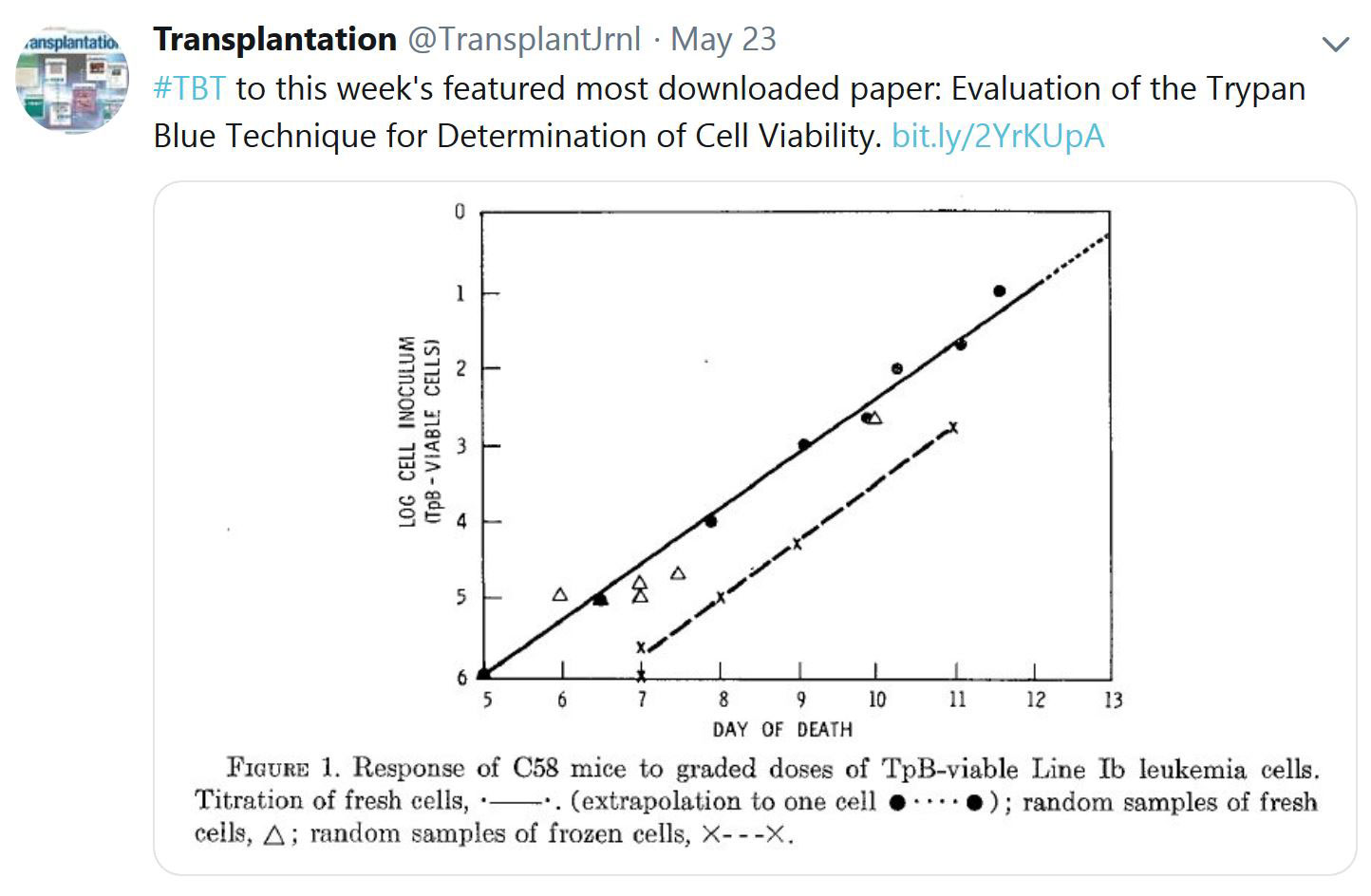 CLICK HERE TO VIEW (OPEN ACCESS)
In case you missed it:
TTS Education Committee - Symposium Program Development

TTS will consider assisting in developing the program of a Symposium that contributes to the field of transplantation and adheres to the highest scientific and educational standards. The program should be in the beginning stages of development to be considered. It is important that the TTS Education Committee (EC) only work on symposia that fully fit the TTS ethical guidelines.
Highlighted Presentations from The American Transplant Congress

Gut microbiota should be targeted as a strategy to prevent, treat viral infections in transplant recipients
Results from a study presented here confirmed the association between the gut microbiome and the development of viral infections from stem cell transplant recipients to solid organ graft recipients and reinforced the need to monitor the risk of infection closely.
---
Study shows withdrawal of corticosteroids does not impact graft survival
Patients randomized to early withdrawal of corticosteroids after a living or deceased donor transplant had near-identical outcomes to patients who continued corticosteroids, according to a study presented here.
---
Study: Kidneys from donors aged 70 years or older are viable for transplant
Kidneys from donors aged 70 years or older were effective in transplantation and should be considered for the procedure, according to results of a poster presented at the American Transplant Congress.
---
Study: Kidneys from donors with AKI do not negatively impact eGFR in transplant recipients
For deceased donor transplants, AKI in the donor did not have any negative impact on eGFR in the recipient at 1 year, according to a poster presented at the American Transplant Congress.
Long-term graft and patient survival after kidney transplant on positive trajectory
In the past 3 decades, survival rates of both allograft and patients following kidney transplant have improved, according to a speaker at the American Transplant Congress.
---
Graft failure in kidney transplant associated with mortality, morbidity
Kidney transplant recipients with a failing graft had an increased risk for both mortality and morbidity compared to patients who had a similar degree of kidney dysfunction but no transplant, according to a speaker at the American Transplant Congress.
---
Intersecting social determinants create disparities in kidney transplant that include less access for women
Due to a variety of social determinants — including age, race and socioeconomic status — women have less access to kidney transplantation than men, according to a speaker at the American Transplant Congress.
IN THE NEWS
'Beating' Heart Patch Set for Human Trials
June 4 - A laboratory-grown heart 'patch' that beats could undergo human clinical trials within 4 years in people with hearts damaged after a heart attack, scientists said. Researchers at Imperial College London have developed a way to grow thumb-sized patches of heart tissue that contain up to 50 million human stem cells.
---
Preventing Kidney Damage From Tiny Virus Following Organ Transplant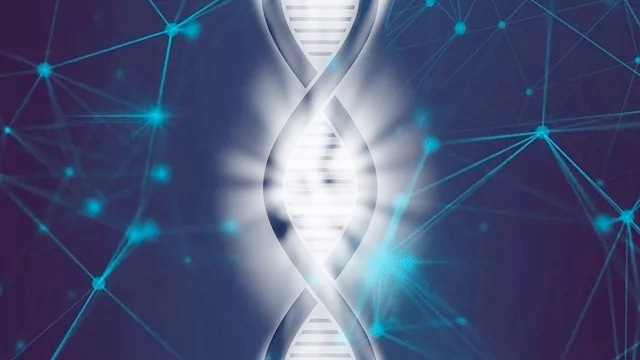 May 30 - While studying one of the smallest DNA viruses known, Sunnie Thompson, Ph.D., may have found a new way to help prevent kidney damage following organ transplant. The University of Alabama at Birmingham researcher studies BK polyomavirus, a major source of kidney damage and rejection in transplant recipients. Nearly all humans silently harbor polyomaviruses in their bodies; but when transplant recipients receive drugs to suppress their immune system to prevent graft rejection, the virus can reactivate, resulting in damage to the kidney.
---
Sirolimus Linked to Lower Malignancy After Heart Transplant
May 30 - Switching heart transplantation patients from calcineurin inhibitor (CNI)-based to sirolimus-based immunosuppression was associated with an almost doubling of the malignancy-free survival rate in a retrospective cohort analysis.
---
Researchers standardise test for predicting transplant rejection
May 29 - Researchers from The Westmead Institute for Medical Research have developed a standardised method of measuring the immune response in islet transplant recipients, helping predict patient outcomes.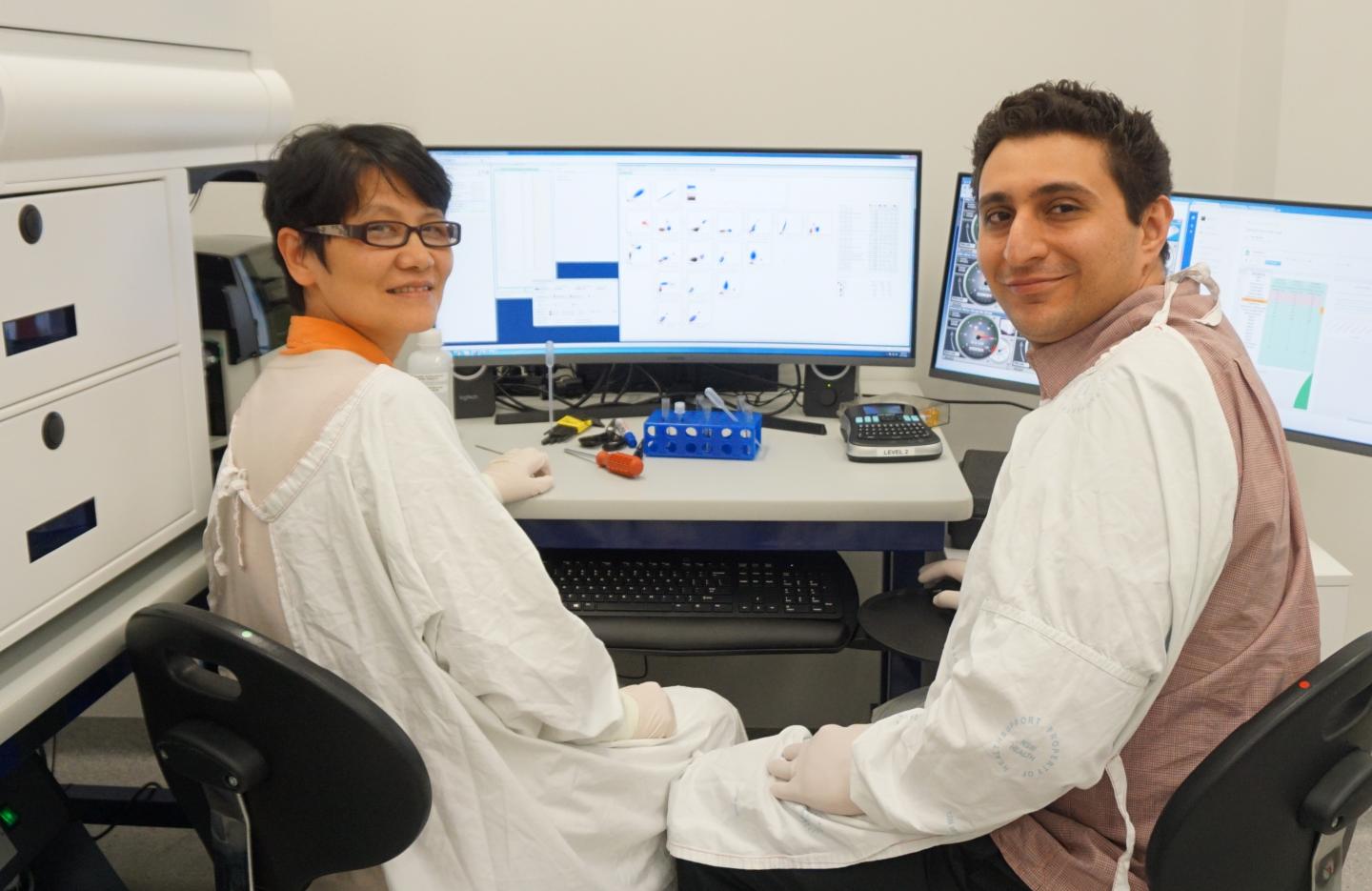 Researchers Dr Min Hu and Suat Dervish.
Can Organoids Yield Answers to Fatty Liver Disease?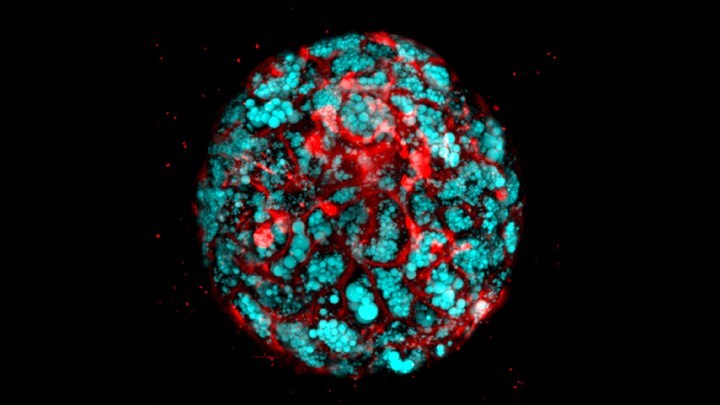 June 4 - With advances in induced pluripotent stem cell (iPSC) technology, it's now possible to reprogram adult skin or blood cells to form miniature human organs in a lab dish. While these "organoids" closely mimic the structures of the liver and other vital organs, it's been tough to get them to represent inflammation, fibrosis, fat accumulation, and many other complex features of disease.
---
Fundamental Knowledge of Microbes Shedding New Light on Human Health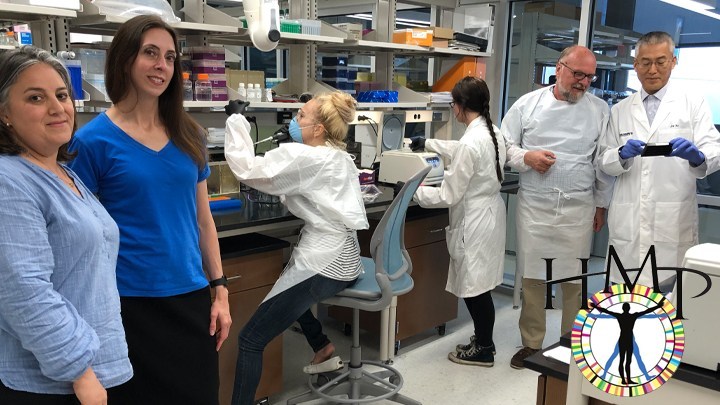 Human microbiome research requires teamwork. Kimberly Jefferson (second from left), a leader of the Multi-Omic Microbiome Study—Pregnancy Initiative, joins some of the team at Virginia Commonwealth University, Richmond.
May 29 - Basic research in biology generates fundamental knowledge about the nature and behavior of living systems. It is generally impossible to predict exactly where this line of scientific inquiry might lead, but history shows that basic science almost always serves as the foundation for dramatic breakthroughs that advance human health. Indeed, many important medical advances can be traced back to basic research that, at least at the outset, had no clear link at all to human health.
---
Radiation-free stem cell transplants, gene therapy may be within reach
May 29 - Researchers at Stanford and the University of Tokyo may have cracked the code to doing stem cell transplants and gene therapy without radiation and chemotherapy.
---
Patients with significant weight loss pre-transplant experienced more hospitalizations, higher mortality rate
May 29 - A study by Drexel University researchers indicates the risk of more hospitalizations and death for kidney transplant patients increases for patients asked to lose 10% or more of their weight prior to the transplant.
Upcoming Meetings and ANNOUNCEMENTS