Tribune Pulse - July 12, 2019 - Volume III - Issue 27
Subscribe to Tribune PulseView PAST ISSUES

---
Just Released -
Transplantation Direct
- July Issue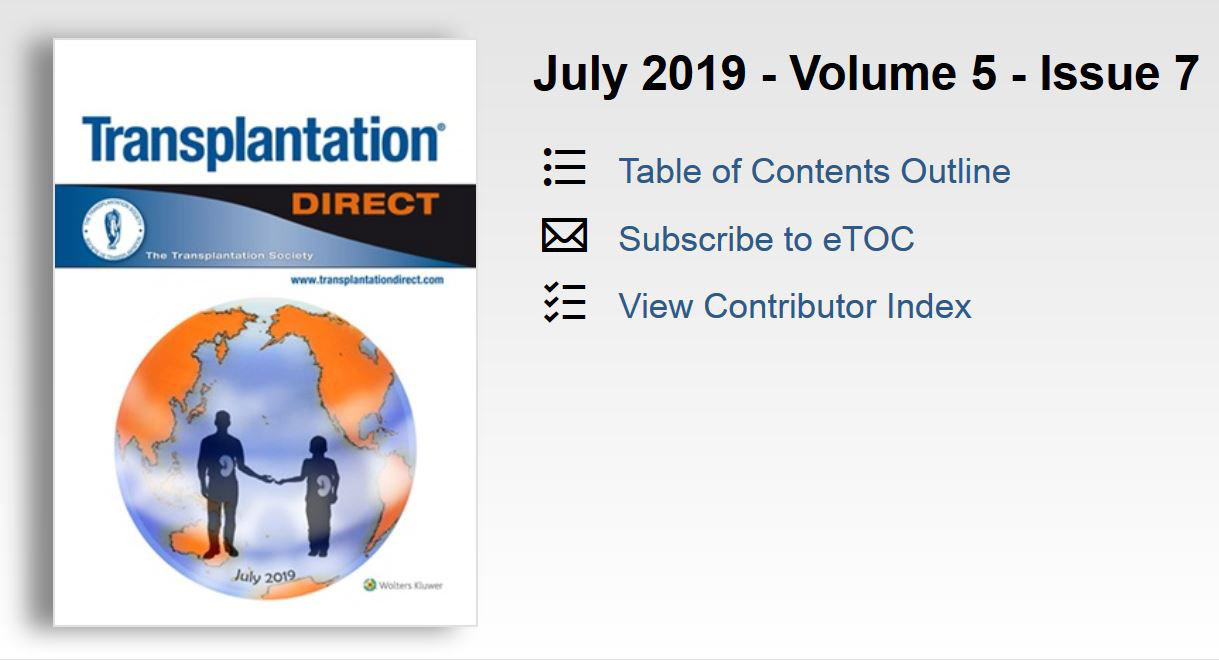 The July 2019 issue of Transplantation Direct offers basic science and clinical articles. The experimental articles look at the effects of PrC-210 as a free-radical scavenger to reduce kidney ischemia reperfusion injury in mice, and another article tests implantable oxygen sensors to monitor normothermic liver machine perfusion in rats. Clinically, regarding antibody-mediated kidney transplant rejection, there are reports on measuring peripheral CD19+ cell numbers in relation to rituximab treatment and on complement components as markers in the setting of DSA+ patients. Regarding acute rejection predictors, donor-specific cell-free DNA is tested as a diagnostic tool to predict acute rejection after liver transplantation. One group reports on whether kidneys from diabetic donors performed poorer, and this was assessed via pre and post-transplant biopsies. Another interesting paper examines the use of sodium bicarbonate to treat metabolic acidosis in kidney transplant recipients, especially with regard to rate of graft failure. From a surgical perspective in kidney transplantation, we have reports on the use of prophylactic wound drainage and on the management of bilateral utereral obstruction after pediatric en bloc transplantation. Please visit our Transplantation Direct website for full article details.
Learn how easy it is to apply for the ISN-TTS Sister Transplant Centers Program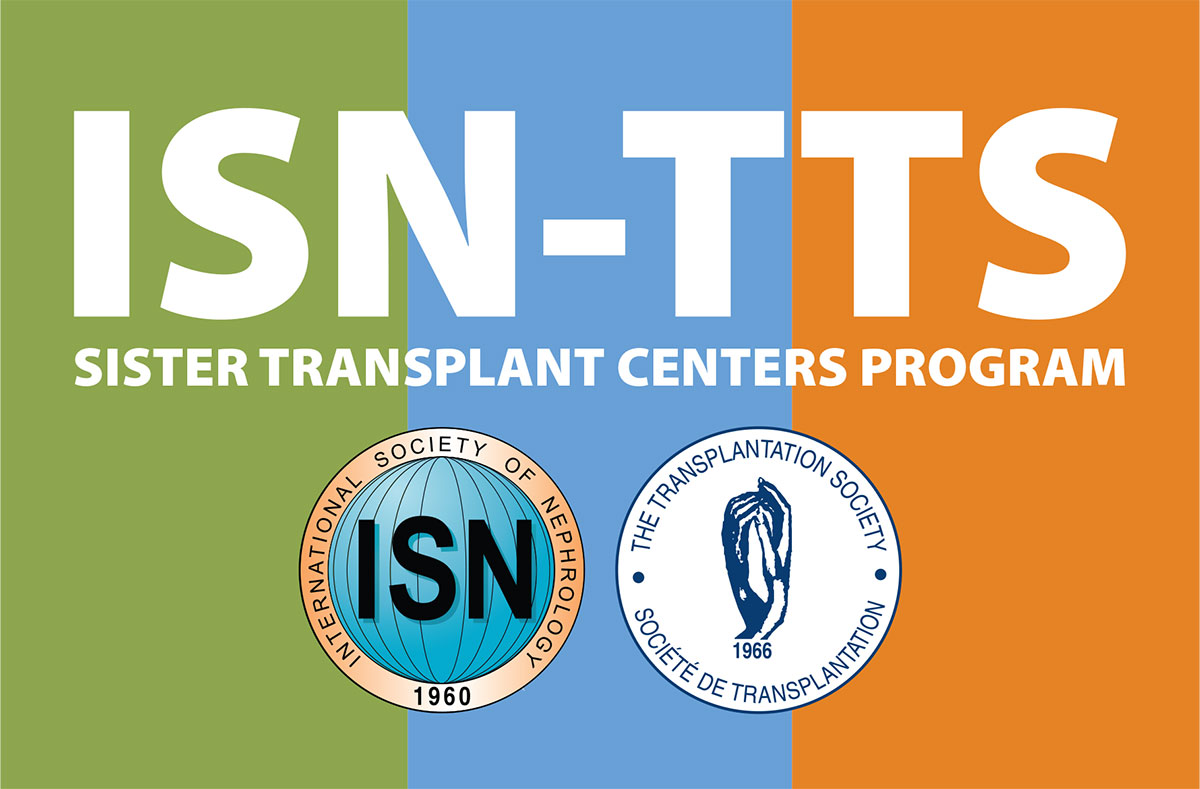 In case you missed it
The informational webinar on how to apply for the ISN-TTS Sister Centers Program is posted. You can view the recorded session here! The presentation guides you through each step of the application process. In addition, they share some tips on how to prepare a successful application and answer questions from the audience. The deadline to apply is October 1st, 2019.
Speakers
Peter Kerr, Chair of the ISN Sister Centers Programs, and Philip J. O'Connell, Past-President of The Transplantation Society and Director of Transplantation, will guide you through each step of the application process.
They will share some handy tips on how to prepare a successful application and answer any questions you may have.
About the ISN-TTS Sister Transplant Centers Program
The ISN-TTS Sister Transplant Centers Program link renal and transplant centers in low-resource countries with established centers so they can benefit from educational support and work together to increase opportunities for kidney patients.
CLICK HERE TO VIEW AND LEARN MORE
TTS Education Committee's Precision Medicine Webinar Series Launch!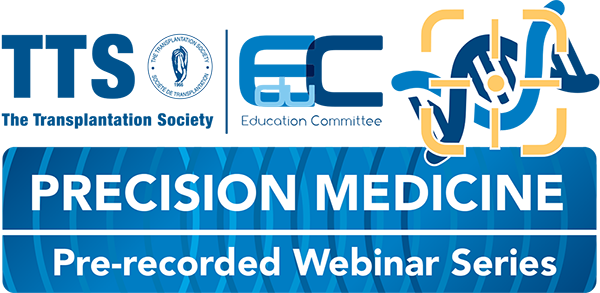 The pre-recorded series, applies current perspectives on precision medicine and the role of translational research and scientists/physician's engagement to the field of transplantation, illustrating how these approaches have led to significant advancements in the field. It provides further justification for deliberate, targeted efforts to cross-in translational transplant research. TTS will release 1 recording per month. TTS members are invited to submit comments and questions about each webinar for two weeks after the video is released on the site. The questions will be sent to the speaker and moderator to respond and we will post the responses. Click Here to view this month's webinar. Dr. Maarten Naesens presents on System Biology and Precision Transplantation Medicine: The Complexity of the human and transplant model and the different layers of biological information; Current applications; Composite scores: clinical applications. This webinar is moderated by Valeria Mas.
*Note, you must be logged in to participate.
CLICK HERE TO VIEW
Transplantation Direct - Highlighted Article
Dr. Peri Husen, Editorial Fellow, Transplantation
Does Kidney Transplantation Affect Sleep and Fatigue in Patients With Kidney Disease?
Tandukar S, Hou S, Yabes J, et al.
Transplantation Direct: June 2019 - Volume 5 - Issue 6 - p e461
Patients with cronic kidney disease (CKD) and end-stage kidney disease (ESKD) and renal replacement therapy (RRT) often suffer from sleep disorders and fatigue. In this article, Tandukar and coworkers assessed the role of kidney transplant (KTx) on improving sleep-disordered breething and fatigue in these patients. Patients with advanced CKD or ESKD were followed prospectively, and polysomnography as well as patient-reported symptom assessments were conducted. Sleep apnea (SA) severity was analyzed and compared between patients who did or did nor undergo KTx. The authors found that the majority of patients with renal disease suffers from SA, but that KTx did not change the severity of SA. However, patients with KTx reported improvements in fatigue and health-related quality of life. Overall, the clinical burden of sleep disorders and fatigue in patients with CKD and ESKD requires further attention and examination.
CLICK HERE TO VIEW (OPEN ACCESS)
Transplantation - WEEK'S MOST DOWNLOADED PAPER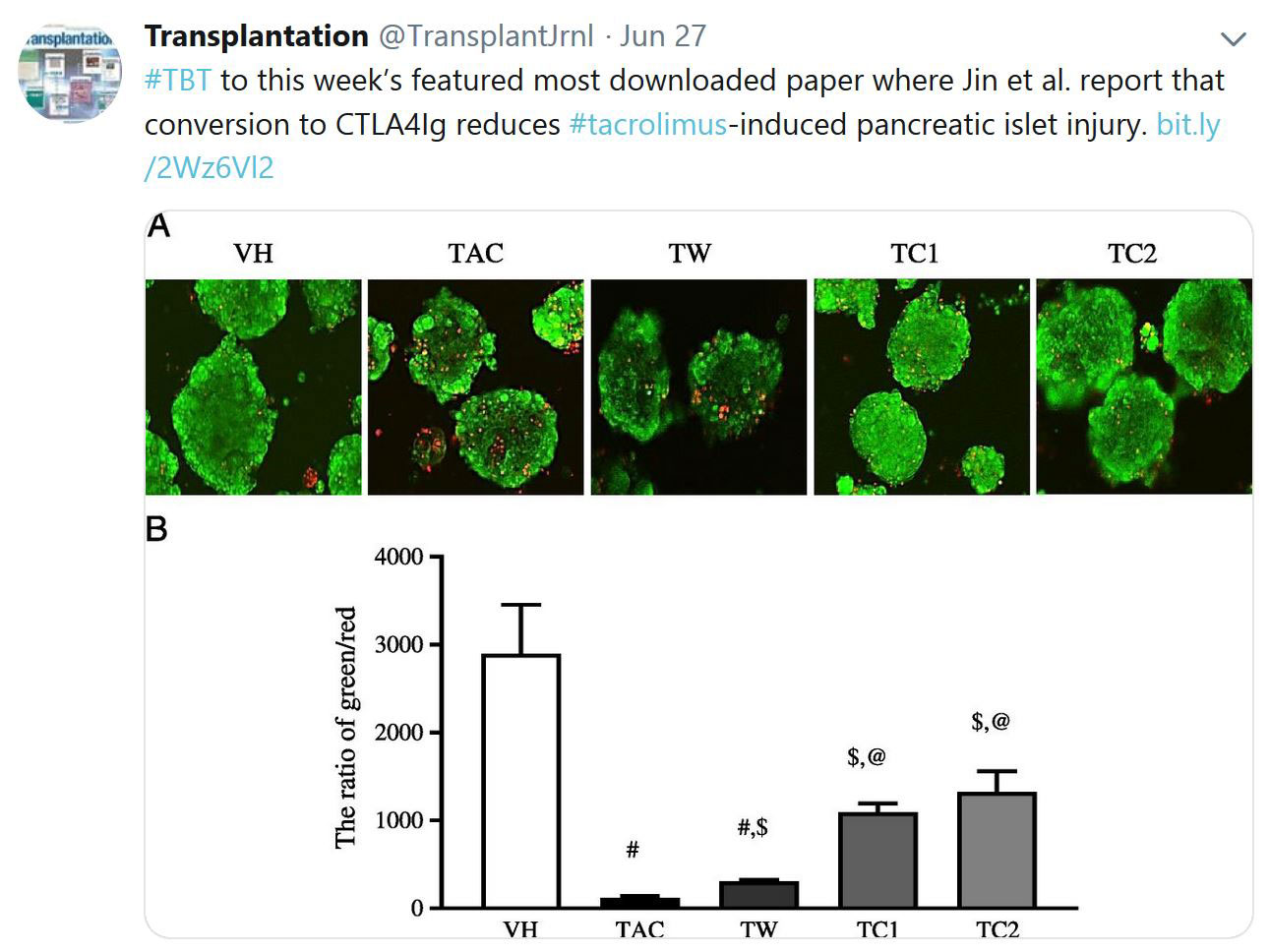 CLICK HERE TO VIEW (OPEN ACCESS)
IN THE NEWS
Transplant recipients may soon have a test to protect against organ rejection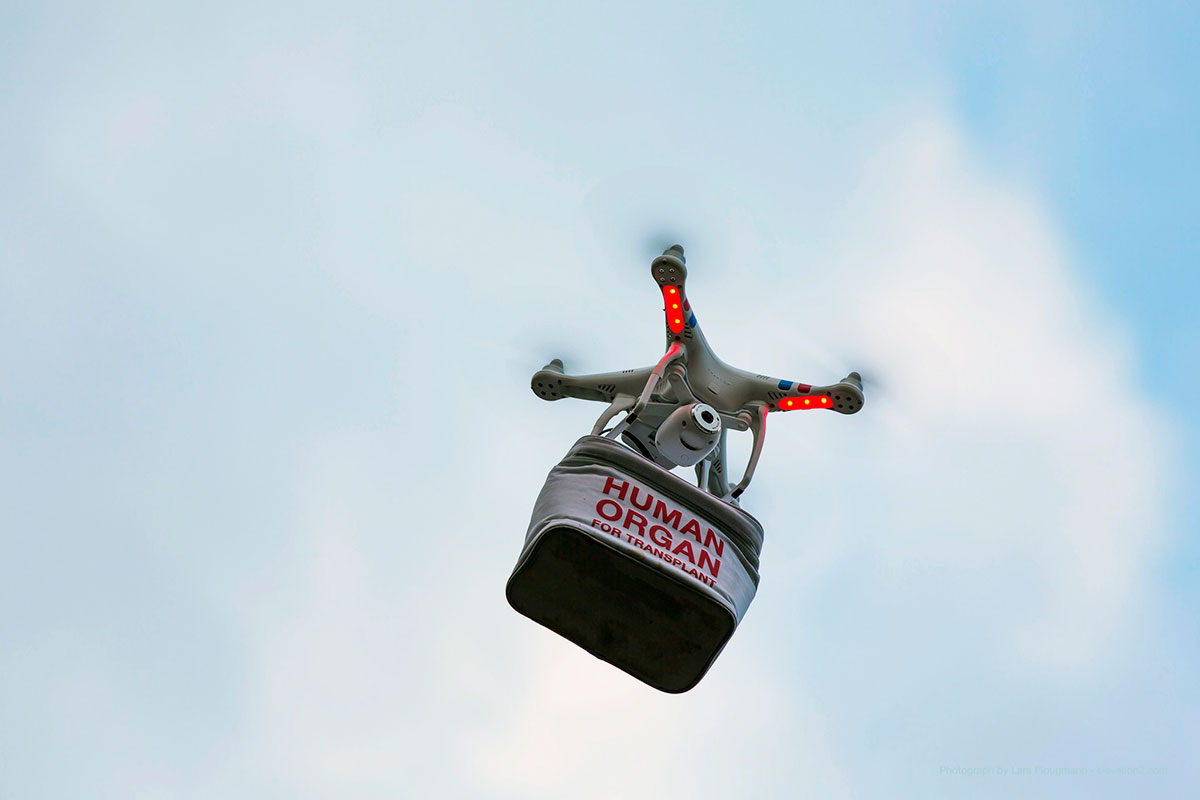 Caption: In 2017, 34,000 transplants were carried out in the EU, while 60,000 people were on a waiting list for a transplant by the end of the year.
July 9 - To help prevent organ rejection, transplant recipients could receive drug cocktails personalised to their own immune systems if a new test, which has passed early trials, is successful. And new methods for scrubbing animal tissue could enable humans to benefit from other species' organs in the future.
---
Trump signs executive order to transform kidney care, increase transplants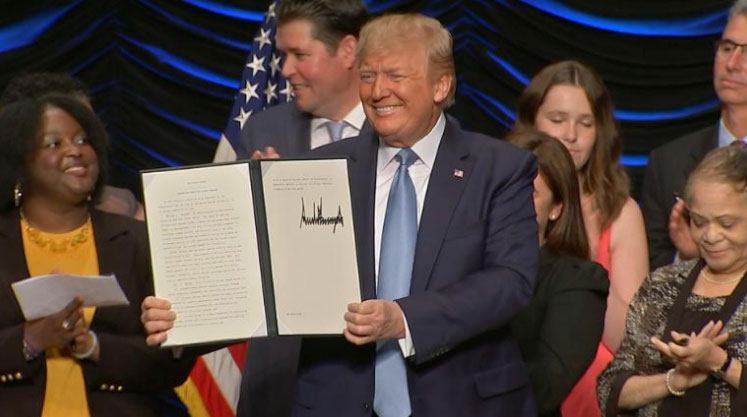 July 10 - On Wednesday, July 10, U.S. President Donald Trump signed an executive order aimed at transforming kidney care for the more than 37 million Americans with kidney disease. The administration said it is the first kidney-focused executive order since the 1970s.
---
Nanoparticle-mediated microdynamic therapy selectively kills cancer cells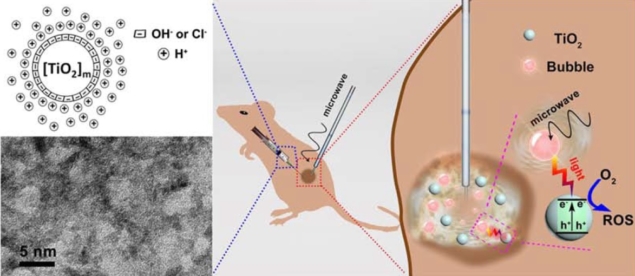 July 8 - An international team of researchers has demonstrated how titanium dioxide (TiO2) nanoparticles stimulated by microwaves can be used to selectively kill cancer cells – paving the way for more targeted and less harmful treatment.
Do Patients With Idiopathic PAH Have Worse Lung Transplantation Outcomes?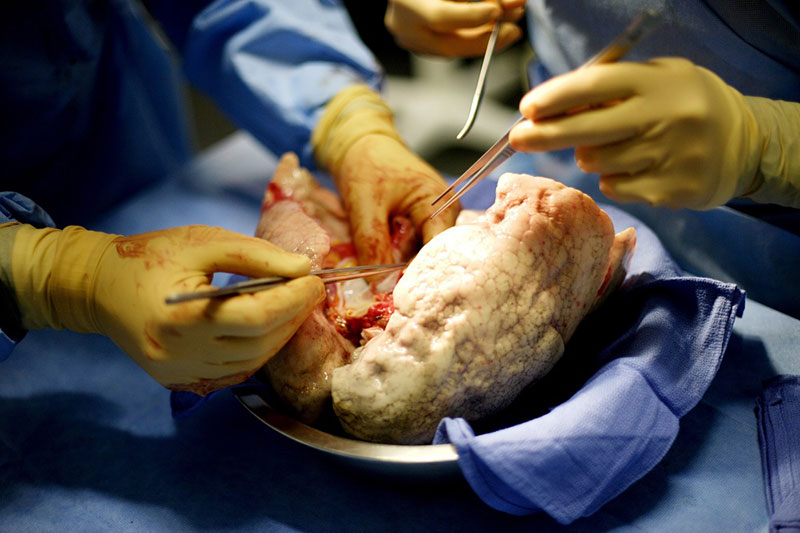 July 10 - Patients with idiopathic pulmonary artery hypertension (PAH) undergoing a lung transplant in which extracorporeal life support was needed experienced poorer outcomes compared with patients with other diagnoses, according to study results published in the Journal of Thoracic Disease.
---
Study outlines risk of infection for donor kidneys
July 5 - A study on deceased donor kidneys has identified hepatitis C viremia, the need for dialysis, hematopoietic cell transplant and exposure to antibiotics with a narrow gramnegative spectrum as the top risks for infection.
---
Scientists studying brains of altruistic kidney donors who give organs to strangers
July 8 - There were more than 20,000 kidney transplants in the United States last year, with some cases involving donors providing organs to complete strangers. CBSN recently profiled the psychology behind those who give their organs to ones they don't know.
Upcoming Meetings and ANNOUNCEMENTS
TOND-TDTD - Save the dates - October 10-11, 2019!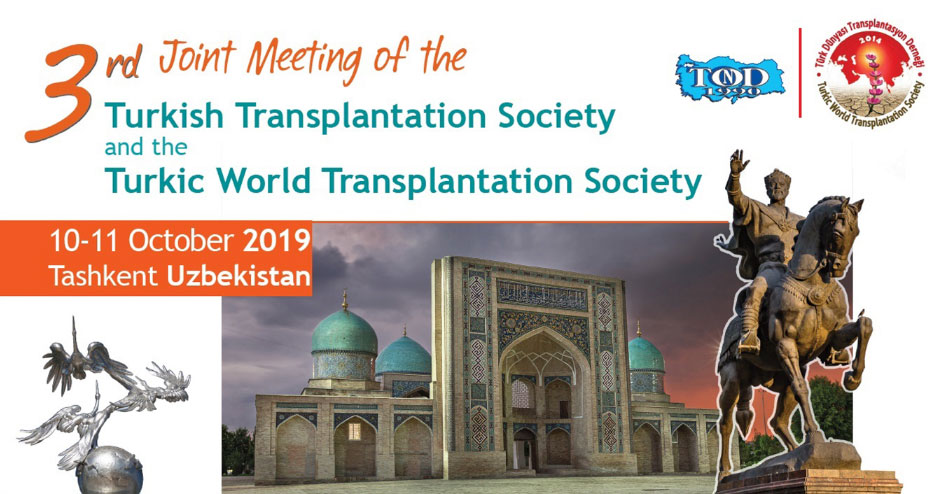 The 3rd Joint Meeting of the Turkish Transplantation Society and the Turkic World Transplantation Society will be held in Tashkent, Uzbekistan on October 10-11, 2019. The Scientific and Local Organizing Committees, comprised of international transplantation leaders, have developed a program that reflects current problems and represents a collection of scientific, educational, and practical information. The meeting will be an exciting opportunity for transplant professionals to share their expertise as well as their concerns regarding the development of the field in their own countries.
International Transplantation Science Meeting 2019
ITS 2019 is set for Nov. 10-13 in Clearwater Beach, Florida. Keynote speakers include Katherine High, President and Head of R&D at Spark Therapeutics, and Ronald Germain, chief of Laboratory of Immune System Biology and Lymphocyte Biology Section at the National Institute of Allergy and Infectious Diseases National Institutes of Health.

TID2019 - REGISTRATION NOW OPEN!