2019 SPLIT Annual Meeting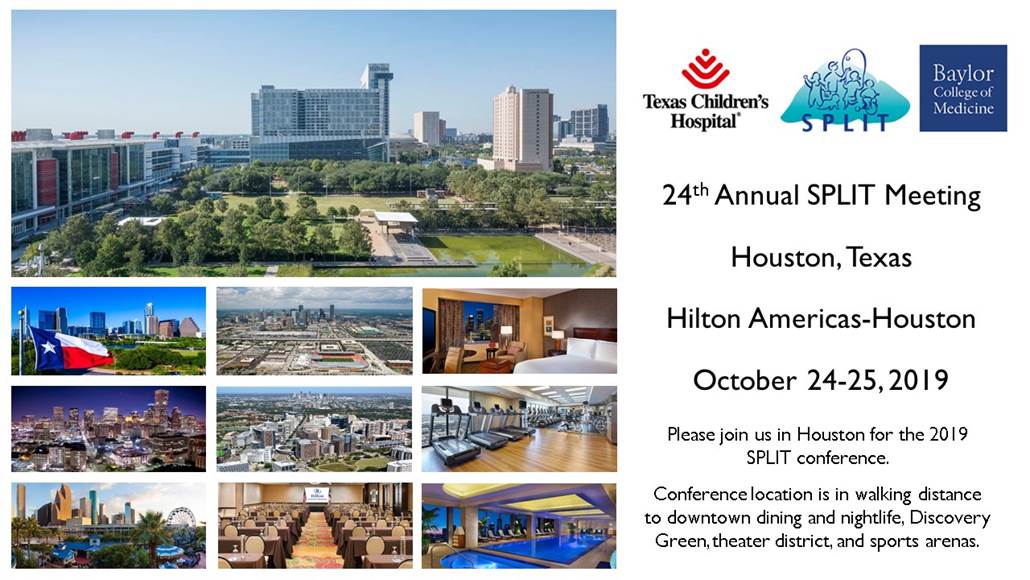 About the Conference
Studies in Pediatric Liver Transplantation (SPLIT) is a community of pediatric hepatologists, transplant surgeons, research coordinators, nurse coordinators and other health professionals across the United States and Canada working together to advance knowledge in pediatric liver transplantation. SPLIT was started in 1995 and has evolved from a research registry into a multifaceted organization focused on improving outcomes for children receiving liver transplantation.
Meeting highlights will focus on:
Unique Transplant Considerations
A Village Approach to Liver Intensive Care
Surgical & Interventional Considerations
The Many Faces of Rejection
Advocacy
Registration Fees:
SPLIT Physician Member - Early $385 / Late $450
SPLIT Trainee / Allied Health Member - Early $285 / Late $350
Physician Non-Member - Early $485 / Late $550
Trainee / Allied Health Non-Member - Early $335 / Late $400
Hotel Accommodations
A block of rooms has been reserved at the following rates (1 King Bed or 2 Double Queen Beds):
Single (1 person) $229/night
Double (2 people) $229/night
Triple (3 people) $254/night
Quad (4 people) $279/night
We have a limited number of rooms reserved. Please make your reservations early to ensure you are able to get a room at the reserved rates. Reserve your room under the group rate, here.
Visit www.splitannualmeeting.com to register or learn more about this exciting event!
We look forward to seeing you in Houston in October!