Speaker:
Stacee Lerret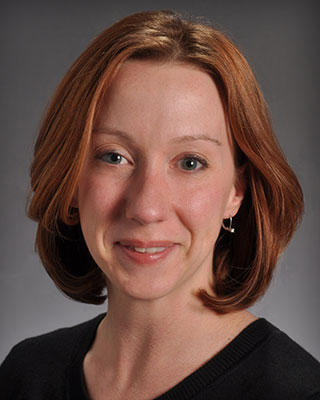 ---
Stacee Lerret is an Associate Professor at Medical College of Wisconsin and has worked at Children's Hospital of Wisconsin Milwaukee as the nurse practitioner for the liver transplant program for the last 18 years.
She completed her baccalaureate degree in Biology from University of Wisconsin Milwaukee. Knowing that pediatric medicine was her passion, she completed her Masters in Nursing from Marquette University. Her interest in scientific discovery to support patients and families following liver transplant led her to pursue a doctoral degree. Stacee received a PhD in nursing from Marquette University in 2010. Her program of research focuses on the transition from hospital to home and chronic illness for parents of pediatric solid organ transplant recipients. She is currently funded by the NIH and conducting a randomized controlled trial evaluating use of a family centered self-management intervention to improve access to care and post discharge outcomes for family members (e.g. mothers, fathers, grandparents) of children that receive a solid organ transplant.
She has published as well as spoken locally, regionally, nationally and internationally on topics related to pediatric solid organ transplantation. She was a co-editor of the Core Curriculum for Transplant Nurses 2nd edition textbook published in 2016. She also received one of the highest honors for a nurse when she was inducted as a fellow into the American Academy of Nursing in 2017. To date she has just over 30 publications and is the immediate past president of NATCO The Organization for Transplant Professionals.
Finally, she is most importantly a proud member of SPLIT since 2003.