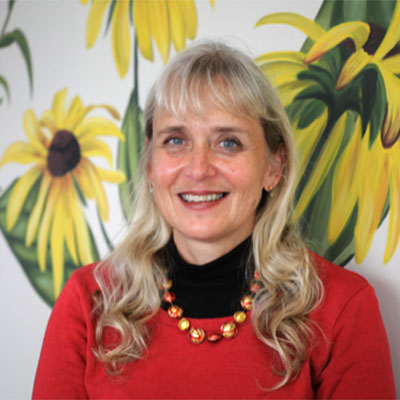 Dear Colleagues,
Isn't it remarkable to think that we are already into our 3rd month of 2021 with COVID-19 very much still being headline news? This time, however, there is some hope of life returning to a semblance of normal, with COVID-19 still resulting in queues of people but, instead of waiting for testing, this time waiting for the vaccination...and in fact many of our colleagues have now been vaccinated.
We recently had a Scientific Program meeting for our IPTA Prague 2022 meeting, which we hope to have as an in-person meeting March 26-29th 2022. We have an exciting program in development. We hope to see YOU there!
Our big focus for the next year is that of expanding our reach and impact by Educational Initiatives and in so doing, I would like to introduce the SMARTER INITIATIVE - Social MediA for inteRnaTional pEdiatric tRansplantation. The format for this will be varied and will include Webinars, Podcasts, Clinical Vignettes and Virtual Journal Clubs on a monthly basis. So, keep your eyes open for these new ventures which will be driven by our Education Committee as well as participation from all of our other committees.
Our website continues to be updated under the guidance of our Communications Committee. We are in the process of hiring a social media expert to enhance our social media footprint, which we are very excited about. Please join us on Twitter and follow us on @IPTAPedsTX as well as our IPTA journal Pediatric Transplantation if you are not already doing so.
The Membership Committee are hard at work at encouraging people to sign up for membership, with all the enticing benefits of being an IPTA member, as this is a non-conference year.
The AHNP Committee have completed their survey on Professional Practice and are currently analyzing the results, as well as planning future webinars. They also now have an AHNP member on almost all the other committees.
The Ethics Committee continues to develop a position statement regarding pediatric priority for organ transplantation, as well as ethics topics for the newsletter.
The IDCARE Committee kept their eye on COVID-19 in pediatric transplants more closely than anyone else and provided a resource dashboard for providers on our IPTA website, a SARS-CoV-2 infections in Ped SOT publication in Pediatric Transplantation, as well as summary manuscripts on the PTLD Consensus conference. This was all in addition to the other initiatives that they are enthusiastically planning.
The Publications Committee continue to develop a writing project initiative as well as a Peer Mentoring Program, to assist in supporting junior faculty to develop manuscripts.
The Outreach Committee is still actively supporting 2 programs (Bangalore, India and Dallas, Texas; Ibadan, Nigeria and Calgary, Alberta) and have embarked on Zoom educational meetings as well as a virtual facility tour of the hospital in Ibadan. Transplant renal pathology training is also planned, as well as developing multi-lingual patient educational resources.
This newsletter's Literary Review is in honor of Black History month highlighting research done that has had an impact on racial/ethnic disparities in transplantation.
Meet the Greats this time focuses on Anne Dipchand, our immediate Past President.
A number of committee members will be rotating off the various committees in May. I really want to thank them for their hard work and dedication to IPTA.
Elections have taken place, with new IPTA President Carlos Esquivel taking over the reins at the end of May 2021. I would like to wish him the best and an exciting presidency as I move into Immediate Past President position for next 2 years. The new Office Bearers and Council will also be announced shortly.
I would personally like to thank all the IPTA members for your support in the last 2 years – it has been unusually eventful and am grateful that you have all managed to look after the patients in your care so well despite all the challenges of COVID-19.
A special thanks to IPTA EC & Council, IPTA 2022 Congress planning team, TTS staff and Katie Tait (Sections Manager for IPTA) in particular, as well as the editors of Pediatric Transplantation and all the IPTA Committees – it has been a pleasure to work with you all and I feel excited that IPTA will continue to move from strength to strength as we move forward under Carlos's leadership.
Stay Safe
Best wishes
Mignon McCulloch
IPTA President