TTS 2018 State -of-art SPEAKERS revealed

The Scientific Program Committee has put together an amazing cutting edge program for all transplant professionals.
---
TRANSPLANT INFECTIOUS DISEASE NOVEMBER 17 WEBINAR
MULTI-DRUG RESISTANT ORGANISMS IN SOLID ORGAN TRANSPLANTATION
FRIDAY, NOVEMBER 17, 2017 - 9AM EST (MONTREAL TIME) / 10PM SINGAPORE
Speaker:
Ban Hock Tan, MD, MBBS, FRCP Senior Consultant, Dept. Infectious Diseases Singapore General Hospital
Singapore
Click here for more information and to register.
---
TRANSPLANT INFECTIOUS DISEASE NOVEMBER 30 WEBINAR
ENDEMIC MYCOSIS IN TRANSPLANT POPULATIONS
THURSDAY, NOVEMBER 30, 2017 - 10AM EST (9AM BIRMINGHAM CST)
Speaker:
John Baddley, MD, MSPH, FRCP Professor of Medicine Director, Transplant Infectious Diseases, University of Alabama at Birmingham; Department of Medicine Division of Infectious Diseases; Birmingham, AL, USA
Click here for more information and to register.
---
TRAINEE TRACK WEBINAR WEDNESDAY, NOVEMBER 22, 2017
TRAINEE TRACK WEBINAR EPITOPE MATCHING: WHAT IS IT, AND WHAT IS ITS RELEVANCE?
WEDNESDAY, NOVEMBER 22, 2017, 11AM EST (MONTREAL TIME)
Speaker:
Peter Nickerson, BSc (Med), MD, FRCPC, FCAHS
Distinguished Professor of Internal Medicine and Immunology Vice-Dean of Research Rady Faculty of Health Sciences University of Manitoba Medical Director of Transplant Manitoba and Medical Advisor Organ Donation and Transplantation Division Canadian Blood Services
Winnipeg, Manitoba, Canada
Click here for more information and to register.
---
Young Members Corner
Steven Wisel, MD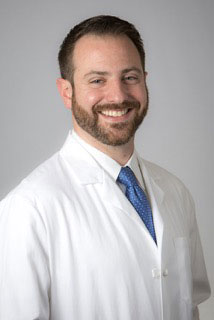 Attending a transplant conference as a trainee surely yields many immediate professional benefits. Presenting your progress in basic science and clinical research provides the opportunity to represent your institution, receive feedback from world leaders in the field, and bolster a burgeoning CV as fellowship applications approach. However, the enduring value of attending a conference often occurs once your eight minutes at the podium have elapsed. Conferences and meetings are a chance to become a part of the transplant community and to develop your own community of peers.
The transplant community is filled with giants. It is always a thrill to brush shoulders with true pioneers in the field. But giants rarely work in isolation. There is also a vibrant community of students, residents, and fellows thriving alongside their mentors. Unsurprisingly, these are intelligent, engaging, and interesting individuals – taking after the finer traits of their mentors of course! This group of peers not only represents "so-and-so's mentee", but the next generation of leaders in the field, future collaborators, and the familiar faces at conferences over the next 30 years.
I was able to attend the Young Members Committee networking event at TTS 2016 in Hong Kong, which was well attended by transplant practitioners across the spectrum. It was a truly rare opportunity to meet fellow trainees from across the globe and get to know them well. Although we train in different parts of the world, the shared stories of the training experience revealed many common bonds and forged quick friendships. I look forward to seeing these friendly faces and meeting new colleagues in Madrid at TTS 2018. Hope to see you there!
FEATURED ARTICLE - Transplantation



Submitted by Dr Karen Keung, Editorial Fellow, Transplantation.
Recurrence of CMV Infection and the Effect of Prolonged Antivirals in Organ Transplant Recipients
Natori Yoichiro, Humar Atul, Husain Shahid, et al.
Transplantation. 2017;101(6): 1449–1454.
In this study the authors performed a single center retrospective analysis to evaluate the epidemiology and risk factors for CMV recurrence in organ transplant recipients, up to 6 months following discontinuation of therapy. Two hundred eighty-two subjects (primarily lung 42.6%, liver 29.8% and kidney 16%) with their first episode of asymptomatic CMV viremia or symptomatic CMV disease requiring antiviral therapy were included. CMV viremia or disease occurred at a median duration of 5.6 months posttransplant and the incidence of recurrence following initial successful therapy was 29.5% (median of 47 days). D+/R- serostatus, lung transplant, and treatment phase viral kinetics were all independent predictors of recurrence, but notably prolonged antiviral treatment beyond initial clearance was not associated with a reduced risk. This warrants further prospective evaluation.