Will Egyptians change their minds about organ donation?
August 21 - Top Egyptian health officials recently triggered a public row following their remarks that give the green light for the removal of deceased persons' corneas without their families' consent. This issue has rekindled a years-old broader debate over organ donation in Egypt.
Upcoming Meetings
MESOT 2018 - Less THan 2 weeks away!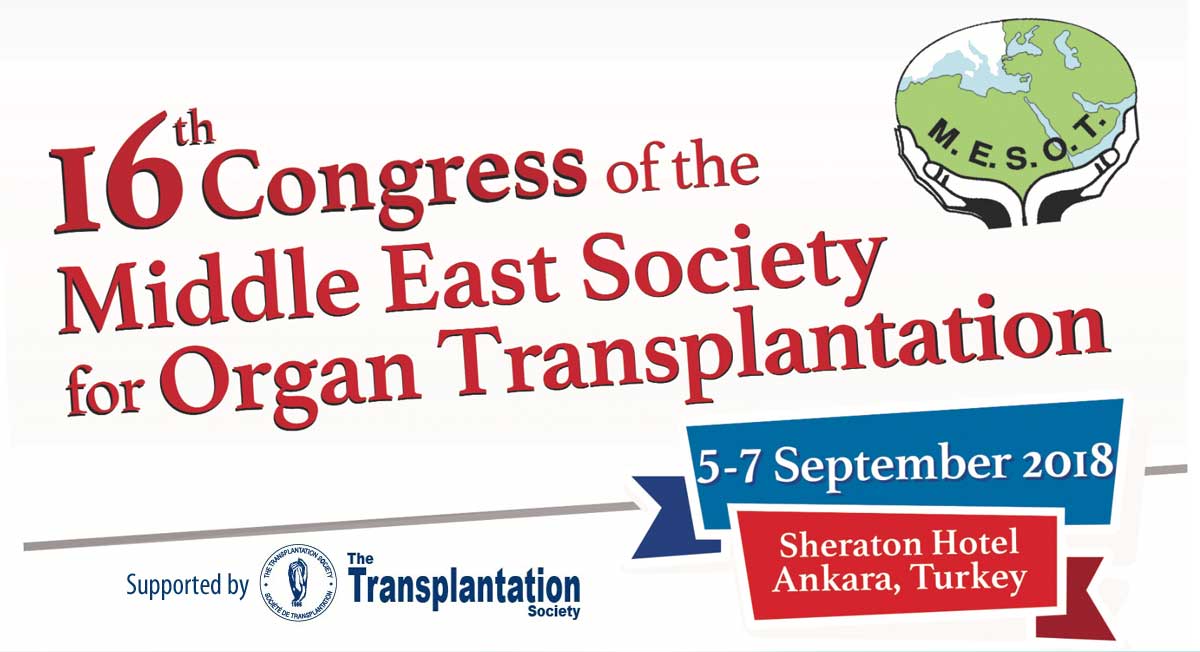 TTS will be exhibiting at MESOT and a large number of TTS members will be attending or presenting at the Congress. There is still time to register, see link below!
---

Continuing our strong partnership with the International Liver Transplantation Society (ILTS), The Liver Transplant Symposium 2018, organised by the National University Centre for Organ Transplantation (NUCOT), will be held from 19 – 21 October 2018 in Singapore.
---
---

The International Pediatric Transplant Association is proud to feature a special section activity: the 2018 Symposium in Organ Transplantation in Children: An educational forum for physicians, surgeons, and allied health professionals.
The focus of this symposium is aimed at clinical and research fellows in pediatric solid organ transplantation, as well as residents, and other allied health professional or non-physician trainees who are planning a career in pediatric transplantation.
---

On behalf of The Transplantation Society of Taiwan, we would like to extend our warmest invitation to you to join Transplantation Sciences Symposium (TSS) Asian Regional Meeting 2018, which is scheduled to take place at Taipei Marriott Hotel, Taipei, Taiwan from November 23rd to 25th, 2018.
The meeting includes Plenary Lectures (two from TTS Members) Shane Grey and Stefan Tullius, Satellite Symposia, Parallel Presentations and Exhibits. Experts from different domains will be invited to share their expertise and experience in transplantation field. This will be a fabulous chance to exchange the ideas, contribute the most newly developed knowledge, one-of-a-kind cultural and educational experience.