AbstracT Submission Now Open!

Abstract Deadline Date - December 3, 2018.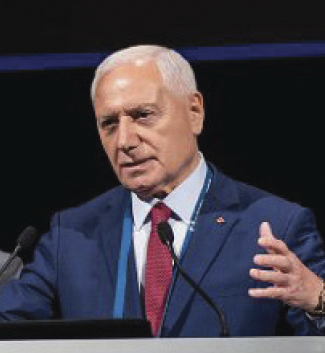 It is my great honor and pleasure to announce the 1st Regional Meeting of The Transplantation Society to be held in Istanbul on 28-29 March, 2019.
Although organ transplantation has become the treatment of choice for end stage organ disease, it is important to recognize that organ shortage is the greatest challenge facing the field of organ transplantation today. This is unfortunately particularly true for countries in the Middle East, Africa and Mid Asia, where deceased donation rates are very low or, as in some countries, nonexistent. It is nevertheless important to note that there is significant effort in the region to turn this around, such as in Iran where they have succeeded in establishing deceased donation programs that rival those in Europe and the rest of the world.
As outcomes of transplantation have improved, the number of transplant candidates listed for deceased donor transplantation has increased dramatically over the years. In light of these concerns, the theme "Deceased Donation: Expanding the Donor Pool," will provide valuable insights into medical, legislative, ethical, cultural, and social hurdles that must be overcome to increase deceased donation rates in the region as well as the world. The combined regions of the Middle East, Africa and Mid Asia comprise almost 90 countries and is home to a quarter of the world's population, all of whom are affected by organ donation and transplantation activities and policies in their countries. The Scientific and Local Organizing Committees, comprised of international leaders in transplantation, are committed to providing a program that reflects current concerns and perspectives presented in an environment and format that encourages interactions between scientific disciplines and across international borders.
We look forward to welcoming you to Istanbul to take part in the scientific and social events and to experience Turkish hospitality at its best.

Mehmet Haberal, MD
FACS (Hon), FICS (Hon), FASA (Hon), FIMSA
President, The Transplantation Society
Chair, 1st Regional Meeting of The Transplantation Society
TTS-ILTS PAIRED TRANSPLANT CENTERS PROGRAM

Deadline January 1, 2019

The deadline to submit an application is JANUARY 1, 2019
The TTS-ILTS Paired Transplant Centers Program is a collaboration between The Transplantation Society (TTS) and the International Liver Transplantation Society (ILTS) supporting new liver transplant programs in emerging countries.
6th Solid Organ Transplantation Related Infections Course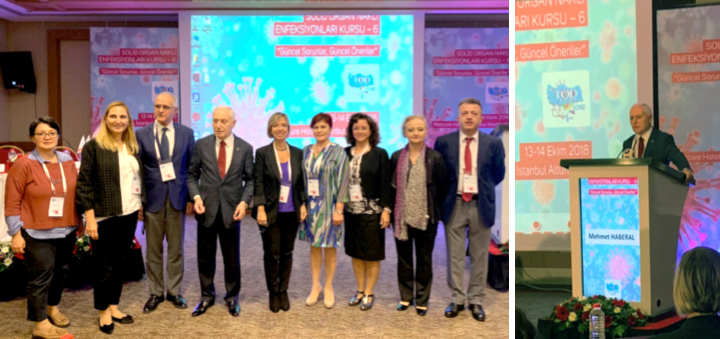 The 6th Solid Organ Transplantation Related Infections Course was organized by TOND-SONE (Turkish Transplantation Society – Solid Organ Transplantation Infections Study Group) in Istanbul, Turkey on 13-14 October 2018. The study group comprised of members of TOND and SONE is a national group composed of infectious disease specialists as well as transplant surgeons, pulmonologists, pathologists, nephrologists, and gastroenterologists.
The course was held with the attendance of 70 infectious diseases specialists from various parts of Turkey. The scientific course focused on current problematic areas in the field of transplantation related infections.
The meeting was opened by Prof. Mehmet Haberal, President of TOND and TTS, and was followed by scientific sessions covering current national legislation, new insights into the field, diagnostic algorithms of bacterial, fungal and viral infections, and difficult-to treat infections. Interactive discussions of case presentations also received great attention from the audience. Emphasis was made on the importance of scientific research involving multicenter studies as well as collaborations with international societies. The multidiscipline nature of transplantation enriched the program with contributions to the program from surgeons, pulmonologists, and pathologists among others.
TOND-SONE has 6 specific study groups: donor and recipient screening, legislation, bacterial infections, viral infections, fungal infections, and tuberculosis. The meeting provided a forum for these study groups to report their activities as well as finalize action plans for the following year.
The sessions were interactively arranged to allow the audience to ask questions and comment on the course materials, resulting in positive feedback from the participants with general consensus that the course should continue to be organized annually.