In the News
Lab grown lungs are transplanted in pigs today, they may help humans tomorrow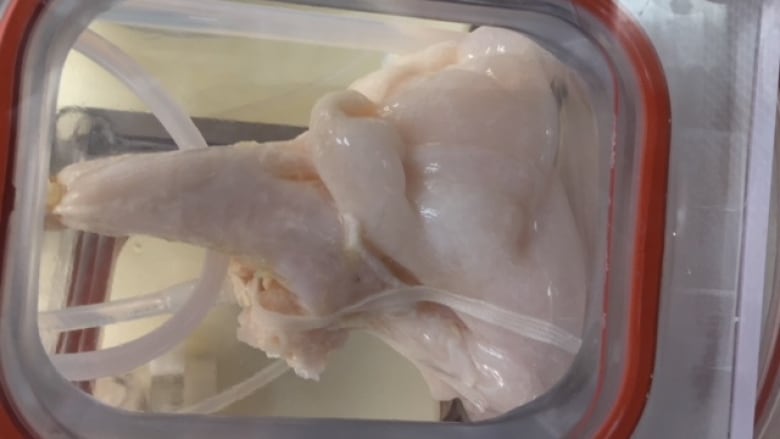 Bio-engineered lung prepared for transplant. Air is pumped into the lung to slowly push the culture fluid out of the tissues. This simulates what happens to our lungs during the birth process. (Joan Nichols)
December 28 - There are two major components to building an organ: the structure and the right cells on that structure. A team led by Dr. Joan Nichols, a Professor of Internal Medicine, Microbiology and Immunology at the University of Texas Medical Branch in Galveston, were able to tackle both parts of the problem
Thousands of Women Are Born Without a Uterus. A New Procedure Offers Them Hope
January 3 - TIME magazine published an article on Uterus Transplantation from the perspective of those afflicted.
---
Experimental treatment for type 1 diabetes avoids pancreas transplant - (IPITA Member Mike Rickels Featured)
January 2 - "It takes enormous courage to participate in experimental therapy and then a second dose of courage to become pregnant," said Rickels. "It was one of the most rewarding outcomes we've seen from this program."
---
US Study: the kidney shortage kills more than 40,000 people a year
January 2 - As a kidney donor, I talk a lot about the deadly scale of the kidney shortage in the US. A new paper helpfully puts a number on the problem: 43,000. That's the conclusion of researchers Frank McCormick, Philip Held, and Glenn Chertow, in an editorial published in the Journal of the American Society of Nephrologists.
---
Woman Develops Donor's Peanut Allergy After Lung Transplant
December 31 - The 68-year-old woman, who had never had a peanut allergy, had a severe allergic reaction to the sandwich, according to a recent report of her case. But someone else did have a peanut allergy, it turned out: the donor who supplied the woman with a transplant lung.
---
INDIA (Opinion ARTICLE) - Should public money be sought for expensive organ transplantation procedures?
December 20 - Early liver transplant (LT) for alcohol-associated disease (i.e. without a specific sobriety period) is controversial, but increasingly used. Using the multicenter American Consortium of Early Liver Transplantation for Alcoholic Hepatitis (ACCELERATE-AH) cohort, we aimed to develop a predictive tool to identify patients pre-transplant with low-risk for sustained alcohol use post-transplant to inform selection of candidates for early LT candidates.