TTS PRESIDENT PROF. MEHMET HABERAL AND TTS LEADERSHIP AT CAST 2019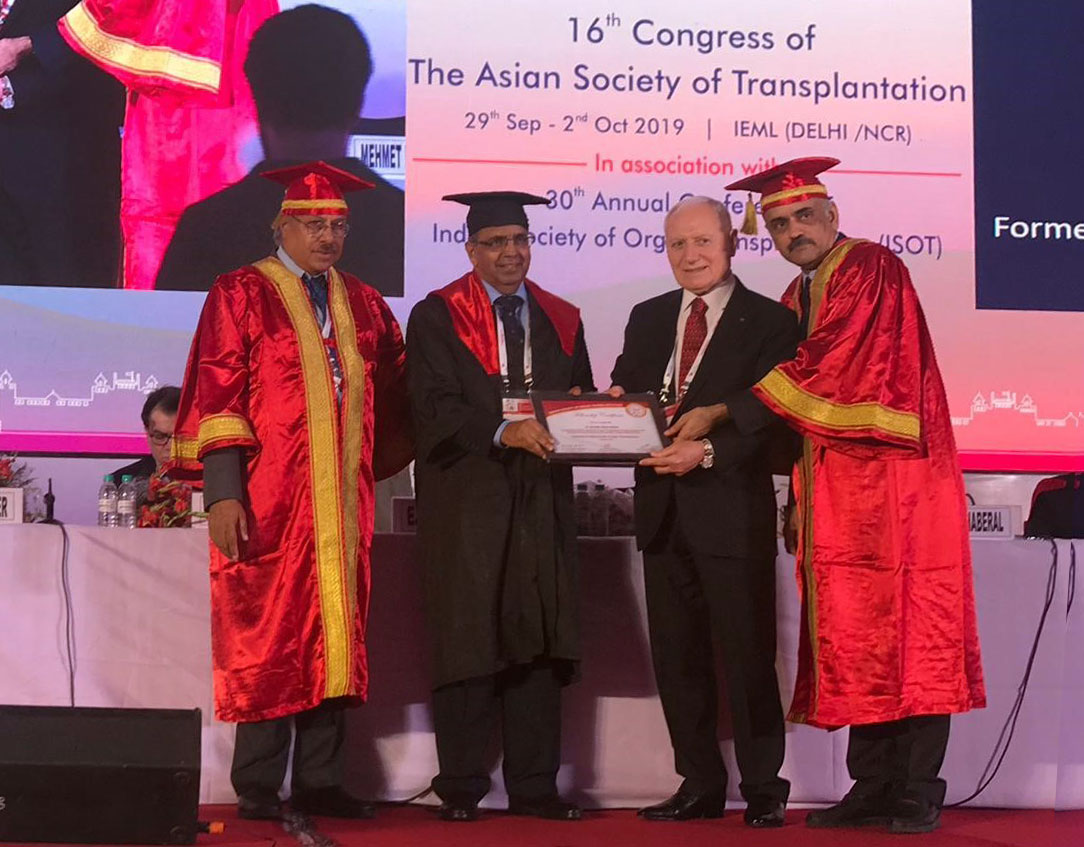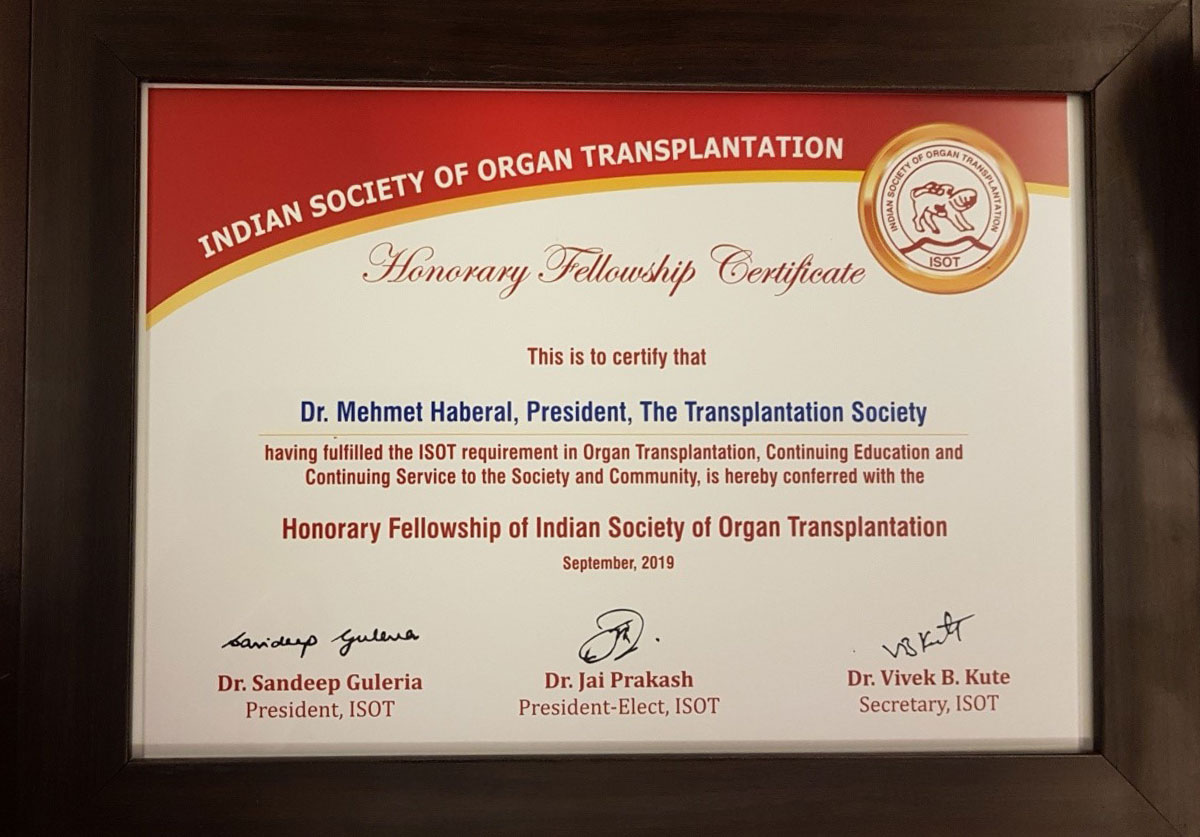 Prof. Mehmet Haberal is presented with Honorary Fellowship of the Indian Society of Organ Transplantation
The Asian Society of Transplantation (AST) was formed in 1981 and its 16th Congress was organized in New Delhi, India on 29 September – 2 October, 2019. The Congresses of the Asian Society of Transplantation (CAST) are designed to bring to the Asian transplant community an update on the state of the art of the principles and practice of organ donation and transplantation and to provide a forum for sharing best practices and innovations. This congress followed in this tradition by putting together a rich scientific programme to meet these goals. Jointly organized by the 30th Annual Conference of the Indian Society of Organ Transplantation (ISOT), the 5th Centre for Liver and Biliary Sciences (CLBS) Symposium, the Annual Meeting of Indian Society for Heart and Lung Transplantation (INSHLT), and the 16th International Congress of the International Society of Vascularized Composite Allotransplants (ISVCA), a Section of The Transplantation Society, the congress proved to be a great success, drawing 1300 participants from all corners of the world.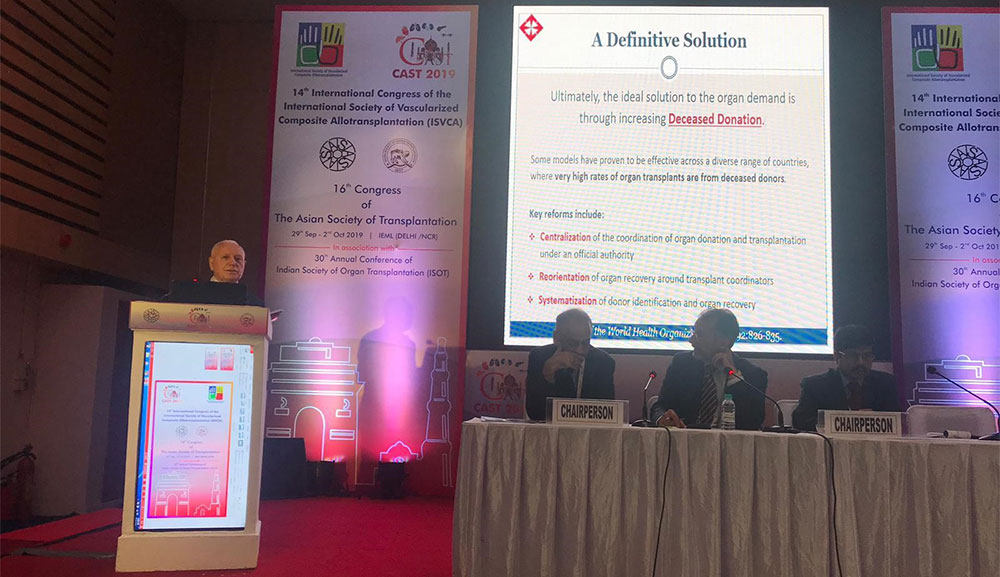 Prof. Haberal highlights the importance of Deceased Organ Donation during his lecture
Prof. Haberal was invited as the guest of honor, and in addition to several lectures and a role on a deceased donation panel, he was requested to make the opening remarks at the inauguration of the Congress. During his speech, he reiterated the importance of deceased organ donation as a solution to unethical organ transplantation activity as well as the ultimate goal of giving a second chance at life for the many patients with end stage organ failure. Prof. Haberal was then presented with the First Honorary Fellowship of the Indian Society for Organ Transplantation, after which he presented 30 new members with their fellowship certificates, among whom was TTS President-Elect Dr. Marcelo Cantarovich, who also received Honorary Fellowship of ISOT. The meeting, which was endorsed by The Transplantation Society, was also attended by several members of the society's Executive Council and the India Relations Committee who met with ISOT leadership to discuss current transplant practices in India, and important future steps.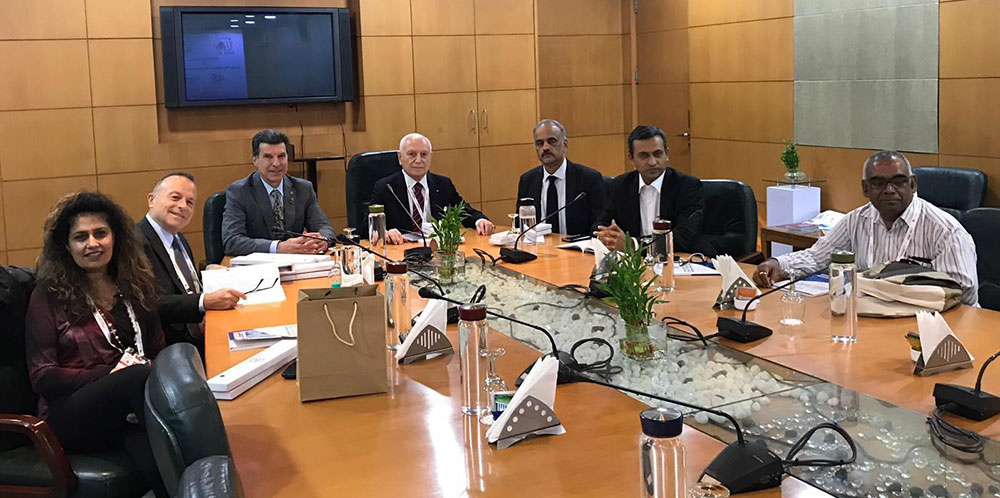 The India Relations Committee meets with ISOT leadership to discuss current transplant practices in India, and important future steps
TTS-ILTS PAIRED TRANSPLANT CENTERS PROGRAM
DEADLINE JANUARY 1, 2020

The TTS-ILTS Paired Transplant Centers Program is a collaboration between The Transplantation Society (TTS) and the International Liver Transplantation Society (ILTS) supporting new liver transplant programs in emerging countries.
VISIT WWW.TTS-ILTS.ORG FOR FULL DETAILS