ASOT 2019 UPDATE
FIRST CONGRESS OF AFRICAN SOCIETY OF ORGAN TRANSPLANTATION TAKES PLACE IN CAIRO WITH TTS ENDORSEMENT AND PARTICIPATION
Just over a year ago, the African Society of Organ Transplantation (ASOT) was established with the encouragement and support of The Transplantation Society. Inaugurated during the 4th Congress of the Egyptian Transplant society (EST), Prof. Gamal Saadi was elected as its first President.
One year later, on 16-18 October 2019, the ASOT organized its first congress in conjunction with the 5th Congress of the EST in Cairo, Egypt. Attended by a large number of attendees from the African continent, TTS was also represented by several members of its leadership, with TTS President Prof. Mehmet Haberal participating as Guest of Honor.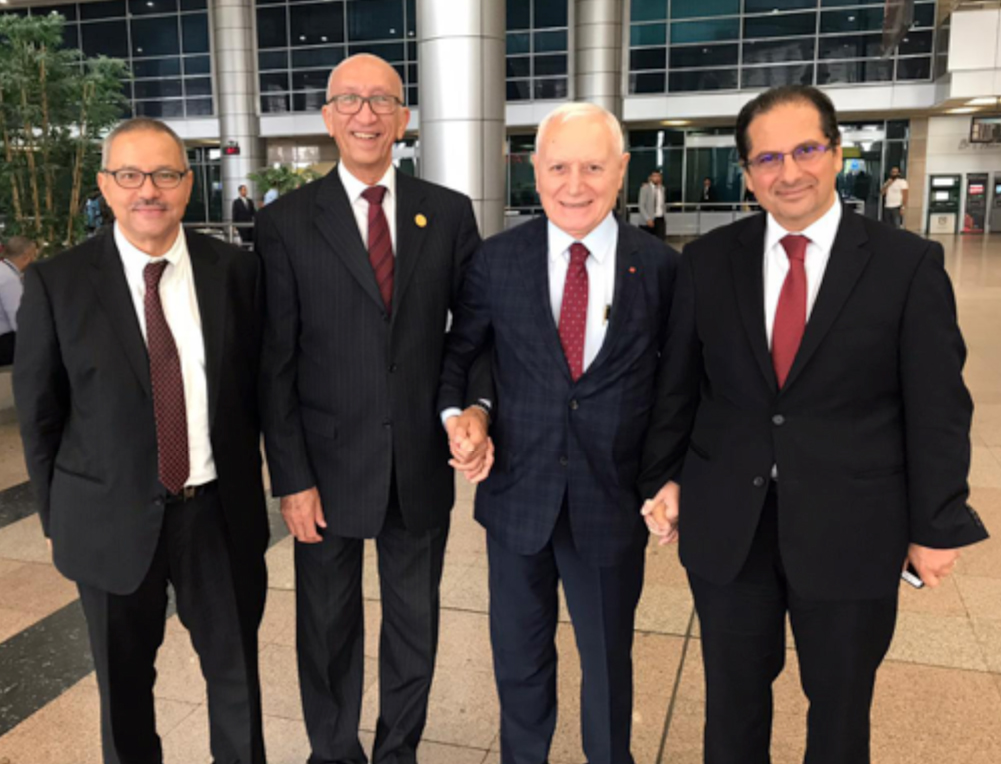 Prof. Haberal Pictured with ESNT President Dr. M. Hany Hafez, ASOT President Dr. Gamal Saadi, and MESOT President Dr. Refaat Kamel
On the first day of the congress, Prof. Haberal gave his opening lecture on Deceased Organ Donation. Emphasizing  the importance of deceased donation for both the eradication of unethical and illegal transplantation activities such as organ trade and transplant tourism, Prof. Haberal drew attention to the infrastructure that must be established in transplantation programs everywhere in the world to achieve these goals.  Following his opening lecture, Prof. Haberal was presented with a plaque in honor of his contributions to transplantation in Africa and the world.
Realizing that in order to provide global access to equal standards of healthcare it would be necessary to address local needs, since the beginning of his presidency, Prof. Haberal has taken important steps to address the obstacles to developing and maintaining ethical and legal transplantation activities in various countries and regions. The most important of these has been the establishment of the India, China and Africa Relations Committees.
Today, the three committees are actively engaged in discussion with local colleagues and are taking steps to ensure that they receive support from TTS in developing their transplant programs and doing so within the ethical and legal framework of TTS rules.
Prof. Haberal also organized the first TTS Regional Meeting with the theme of Deceased Donation in Istanbul in March 2019. The continuation of the regional meetings  will be an effective means of addressing the disparities and specific needs of each region. In the meantime, by working with and endorsing the meetings of other national and regional societies, TTS continues to support scientific activities globally.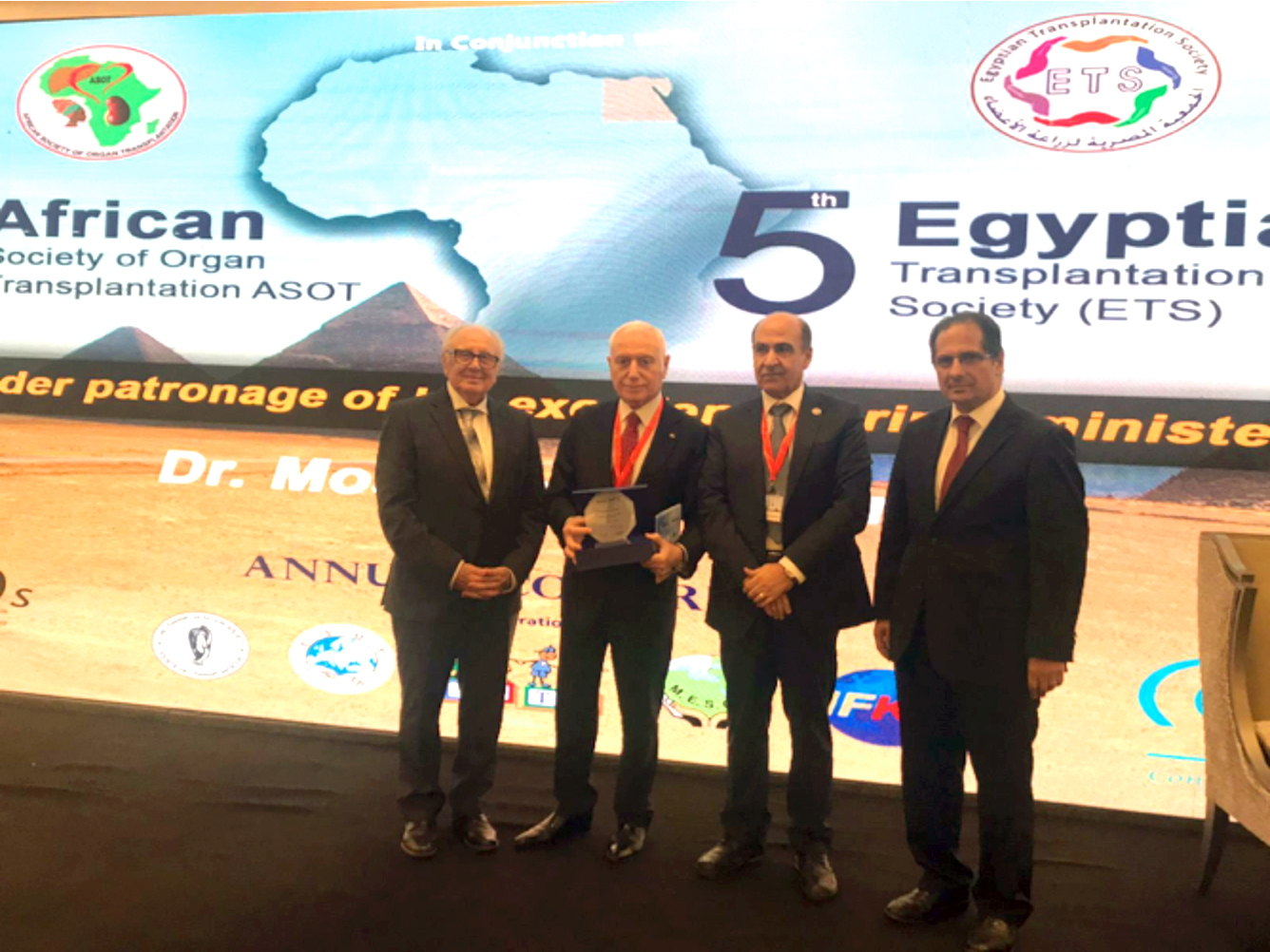 Prof. Haberal receives a plaque in honor of his contributions to transplantation in Africa and the world.