Bruce Kaplan and Mark Stegall

Moderated by Medhat Askar
Principals of evidence based medicine as it applies to biomarkers and clinical trial design
Bruce Kaplan's Bio:
Bruce Kaplan, MD is Vice President at Baylor Scott and White. Before coming to Baylor Scott and White, Dr. Kaplan held the Kathy and Harry Jentsch Chair at the University of Arizona. Prior to that, Dr. Kaplan was awarded the highest achievement at the University of Florida and given the rare honor of Eminent Scholar in kidney research for his work on pharmacology and immunology as it relates to kidney failure. He was also awarded the Harvard University Visiting Lectureship in 2005.
Dr. Kaplan received his Medical Degree from the College of Physicians and Surgeons at Columbia University in New York, New York.
Dr. Kaplan's research interests include kidney transplantation, complex systems and immune pharmacology, he is internationally recognized in immunosuppressive pharmacology and outcomes in transplantation. Dr. Kaplan has published more than 300 peer-reviewed papers (some of the most cited in the field), 30 book chapters and is author of a new textbook on Immunopharmacology.
His articles have been published in various journals, including American Journal of Transplantation, Transplantation, Nature, Clinical Pharmacology and Therapeutics and Journal of Clinical Investigation. Dr. Kaplan was Deputy Editor for American Journal of Transplantation and is now Executive Editor of Transplantation.
He has mentored numerous fellows and faculty. Three of his fellows were winners of young investigator awards by the major transplant society. Six of his trainees are now Medical Directors of renal transplant at major programs.
Mark Stegall's Bio:
The major research goals of Mark D. Stegall, M.D., are to: Improve the long-term outcomes of kidney transplant recipients and develop new therapies to block the body from forming antibodies against the transplanted kidney. Dr. Stegall's research applies to all patients with kidney disease, including those with diabetes, polycystic kidney disease and high blood pressure. His basic science studies might also apply to patients with diseases of the immune system, including autoimmune disorders such as lupus. These studies apply to children and adults of all ethnic groups, but especially those with high rates of kidney disease, such as African-Americans and Native Americans. Dr. Stegall's focus areas are: Late loss of kidney transplants. Kidney transplantation has become extremely successful over the past decade. However, the long-term survival of kidney transplants — five years and beyond — has not improved. Dr. Stegall's group has led the way in improving the understanding of late kidney transplant loss.
Using sensitive genomic techniques, Dr. Stegall's laboratory has shown that many transplanted kidneys have evidence of rejection that is not seen by conventional microscopic techniques. He and his team now believe that they can predict which kidney transplants are likely to fail, and they are developing clinical trials to determine if changes in immunosuppression can prevent failure. Antibody barriers to kidney transplantation. Many renal transplant candidates — approximately 1 in 3 — have antibodies in their bloodstream that react against kidney transplants. These antibodies can severely damage or even destroy a kidney transplant. Dr. Stegall's laboratory tries to understand how these antibodies are made and has developed novel and sophisticated methods of testing the actual cells that make antibody in humans. They also have developed several new agents that prevent the antibody formation and antibody damage.
The research of Dr. Stegall and his colleagues is significant because their two areas of focus are two of the major unsolved problems in transplantation. Improving long-term kidney graft survival would mean that patients would be less likely to need a second transplant during their lifetime and would lead healthier lives.Overcoming antibody barriers to transplantation would mean that successful kidney transplants could be provided to more people who need them. Today, many patients with antibodies never receive a transplant because they can never find a kidney against which they have no antibodies. Their lives are shortened because they remain on dialysis, and they have a very poor quality of life. Dr. Stegall's hope is that every patient with kidney disease who requires a transplant will be able to receive a successful transplant that will last his or her entire life.
Medhat Askar's Bio: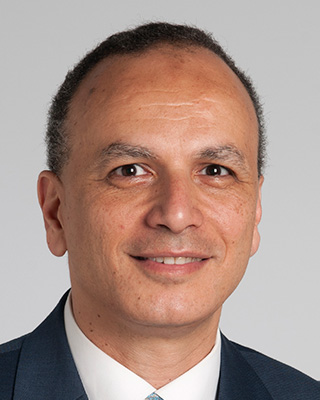 Medhat Askar, MD, PhD, MSHPE, FRCPath, D(ABHI), D(ABMLI), HCLD(ABB) is a Clinical Professor (Affiliated) in the Department of Pathology and Laboratory Medicine (affiliated) at Texas A&M Health Science Center College of Medicine and the director of the Transplant Immunology and facility director of the Cell Processing Laboratories at Baylor University Medical Center in Dallas, TX, USA. He is the President of The American Society for Histocompatibility and Immunogenetics (ASHI), the Immediate Past President of The American Board of Histocompatibility and Immunogenetics (ABHI). Dr. Askar is a Councilor (North America) and Co-Chair of the TTS Education Committee of The Transplantation Society (TTS). He is also a Member of Board of Directors of United Network for Organ Sharing (UNOS), Organ Procurement and Transplantation Network (OPTN) and a Member of The Joint Commission Pathology Technical Advisory Panel (JC-TAP).