Featured article in Transplantation
Submitted by Dr Andrea Schlegel, Editorial Fellow, Transplantation.
Advancing Transplantation: New Questions, New Possibilities in Kidney and Liver Transplantation.
Wadström J, Ericzon BG, Halloran PF, et al.
Transplantation. 2017 ;101 Suppl 2S:S1-S41.

This article summarizes key questions and recent challenges discussed among 450 kidney and liver transplant professionals from across Europe during the meeting "Advancing Transplantation: New Questions, New Possibilities" at Karolinska Institute in Stockholm, Sweden, on January 24 to 26, 2015. Areas of interest included: risk factors associated with poor graft survival and the link between reperfusion injury and immune response, focussing on the production of Donor-Specific-Antibodies and, how to maintain immunological stability in the context of variability of tacrolimus exposure and noncompliance. In addition, potential technical modifications from organ donation to graft implantation are discussed to protect from most feared complications, eg biliary strictures. Finally, participants discuss how to prevent the recurrence of underlying disease and the role of randomised controlled trials.
Transplantation Science Committee - BEST PAPER in TRANSPLANTATION AWARDS
DEADLINE JUNE 30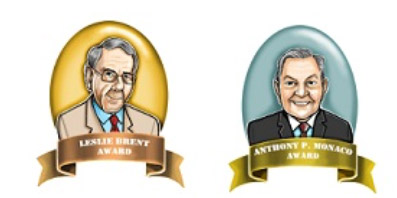 The Transplantation Science Committee (TSC) of The Transplantation Society (TTS) announces 2 new prestigious prizes to be awarded annually to the best basic science and translational science published in Transplantation.
Click here​ or download the application form
---
WIT Initiative on Sex and Gender Issues in Transplantation
Beth Foster (McGill University) who is leading the Sex and Gender initiative with WIT just recently published this paper in Journal of the American Society of Nephrology.
The success of kidney transplant is dependent on the age and sex of both the donor and the recipient, according to research published in the Journal of the American Society of Nephrology. The study, which was a collaboration between a team from the Research Institute of the McGill University Health Centre (RI-MUHC) and the University of Montreal Hospital Research Center (CRCHUM), revealed that young women had poorer transplant outcomes compared to young men, whereas women of post-menopausal age had similar or slightly better outcomes than men of the same age. This finding opens the door to a new approach for organ transplantation, and could lead to personalized immunosuppression strategies based on age and sex.
If you are interested in joining the working group, please contact committees@tts.org. Membership is open to both sexes and all genders.
---
IN THE NEWS
---
World leaders across science and medicine call to control biological time and transform transplantation
June 7 - Preservation capabilities is identified as one of the key challenges facing biomedicine today affecting millions of people each year worldwide by constraining the ability to treat patients for heart disease, cancer, diabetes, liver failure, and other leading causes of death.
---
New allocation system reduces racial/ethnic disparities in kidney transplant
June 5 - A new kidney allocation system implemented in 2014 by the United Network for Organ Sharing (UNOS) led to a narrowing of the disparities in national kidney transplant rates among whites, blacks and Hispanics on the transplant waitlist, according to a new analysis.
---
Predicting Cardiovascular Outcomes in Liver Transplant Candidates
June 5 - In a retrospective cohort study published in the Journal of the American Heart Association, stress microvascular perfusion (MVP) assessments were found to be highly predictive of cardiovascular (CV) outcomes in liver transplantation (LT) candidates
---
Liver Cancer Rates Rising Rapidly in U.S.
The incidence of liver cancer in the U.S. has doubled since the 1970s and is expected to continue increasing until at least 2030, with the overall prognosis remaining poor and with substantial disparities in death rates by sex, race/ethnicity, and state, according to a new report from the American Cancer Society (ACS).
---
Breakthrough means patient specific stem cells
June 5 - Scientists in the US have created blood-forming stem cells from patients' own cells, moving a step closer to being able to produce all types of blood cells to treat disease.
---
Creative Minds: A Transcriptional "Periodic Table" of Human Neurons
NIH Blog - June 8 - Writers have The Elements of Style, chemists have the periodic table, and biomedical researchers could soon have a comprehensive reference on how to make neurons in a dish. Kristin Baldwin of the Scripps Research Institute, La Jolla, CA, has received a 2016 NIH Director's Pioneer Award to begin drafting an online resource that will provide other researchers the information they need to reprogram mature human skin cells reproducibly into a variety of neurons that closely resemble those found in the brain and nervous system.