We are Exhibiting this week at ATW!
Come and visit our booth

Asian Transplantation Week (ATW) 2017 is taking place from October 18 (Wed) to 22 (Sun), 2017 at the Grand Hyatt Incheon, Incheon, Korea. This meeting is endorsed by The Transplantation Society and the Asian Transplantation Society.
Click here for more information on ATW
---
TTS-ISODP WEBINAR WEDNESDAY, NOVEMBER 1, 2017
CHALLENGES OF ABDOMINAL ORGAN RETRIEVAL

CHALLENGES OF ABDOMINAL ORGAN RETRIEVAL WEDNESDAY, NOVEMBER 1, 2017 - 10AM MONTREAL TIME / 3PM LEIDEN / 3PM FRANKFURT
Speaker: Andrzej Grzegorz Baranski, MD. PhD, FEBS
Senior Consultant in Transplant Surgery Abdominal Organ Procurement, General and Gastrointerstinal Surgery, Fellow of European Board of Surgery in the field of Multi-organ Retrieval, Kidney, Pancreas and Liver transplantation, Member of Education Committee of ESOT, Chairman of the ESOT - EDSM&BCSL Courses Department of Surgery Leiden University Medical Centre
Leiden, The Netherlands
Moderator: Prof. Dr. med. Günter Kirste, MD
Professor of surgery at the Albert Ludwigs University Freiburg
retired Director of the German Procurement Organisation DSO
Frankfurt, Germany

The webinar will cover the following topics:

Learn and use avasculaire surfaces - Cattel-Braasch manoeuvre
How to recognize and share arterial blood supply between liver and pancreas to make both organs suitable for transplantation.
Only kidney retrieval Leiden University Medical Center our quick and safe surgical technique.
Click here for more information and to register.
---
Thursday, October 19, at 2 p.m. ET
Report dissemination webinar on improving organ donor intervention research

On Thursday, October 19, at 2 p.m. ET, the National Academies of Sciences, Engineering, and Medicine will host a report dissemination webinar to discuss the key messages of its new report Opportunities for Organ Donor Intervention Research: Saving Lives by Improving the Quality and Quantity of Organs for Transplantation.
The webinar will feature members of the authoring committee speaking about the report's recommendations for conducting organ donor intervention research in a way that maintains high ethical standards, ensures dignity and respect for deceased organ donors and their families, provides transparency and information for transplant candidates who might receive a research organ, and supports and sustains the public's trust in the process of organ donation and transplantation.
Click here for more information and to register.
Direct link to webinar signup page
---
FEATURED ARTICLE - Transplantation

Submitted by Dr Andrea Schlegel, Editorial Fellow, Transplantation.
Locoregional Therapy With Curative Intent Versus Primary Liver Transplant for Hepatocellular Carcinoma: Systematic Review and Meta-Analysis.
Murali AR, Patil S, Phillips KT, Voigt MD.
Transplantation. 2017 ;101(8):e249-e257.
This systematic review and meta-analysis from the University of Iowa analyses the impact of a loco-regional therapy with curative intent (CLRT) on the survival of patients with liver cirrhosis and HCC. Overall 48 studies were included with a total of 9,835 patients treated either with CLRT as a salvage procedure to liver transplantation (LT) compared to an immediate liver transplant. Patients were stratified by the stage of liver disease, extent of HCC, and whether salvage liver transplantation (SLT) could be offered.
Five-year patient survival and disease-free survival (DFS) was inferior for CLRT in combination with LT, when compared to primary LT. A sub-cohort of patients with Child-A cirrhosis and a single HCC lesion demonstrated comparable outcomes for 5-year overall survival comparing CLRT and SLT with primary LT.
Importantly, only a limited number of HCC patients (32.5%) received SLT when HCC recurred after previous CLRT. Thus, the majority had not been eligible for SLT, thus representing a selection bias that certainly impacted the favourable outcome for an immediate LT.
In conclusion, CLRT-SLT might be justified as a first-line therapy in patients with a single HCC and well-compensated cirrhosis compared to a primary LT; this approach may help to improve the overall utilization of available livers for transplant. Most relevant, a large proportion of patients with HCC recurrence after CLRT may not get to a life-saving salvage liver transplantation.
---
Young Members Corner
Life as a clinician-scientist in transplantation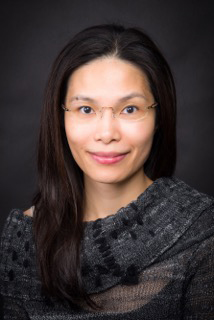 by Germaine Wong
Transplant Nephrologist at Westmead Hospital / Associate Professor at the University of Sydney
It's just past 10 pm at night, child in bed, and sound asleep. Charged with caffeine in one hand and laptop on my lap, now, it's my time. Fifty emails in the Inbox and feeling guilty for my 'slow response'. Grants deadline due in two days, struggling to get through the database with 200 different variables and possibly 100 interactions. Life as a clinician-scientist was never meant to be easy. I was once asked by my trainee why I ended up with the life I have now. Mind you, I am enjoying every single moment of it.