TRANSPLANTATION JOURNAL - HIGHLIGHTED ARTICLE

Submitted by Dr Andrea Schlegel, Editorial Fellow, Transplantation.
Long-term Challenges After Solid Organ Transplantation: Summary of Expert Presentations From the Sandoz 5th Standalone Transplantation Meeting, 2017.
Legendre C, Viebahn R, Fehrman-Ekholm I, et al.
Transplantation: 2018;102(9S1):S1-S14.
The 5th Standalone Transplantation Meeting 2017, held in Nice, France was not only a satellite meeting at 2 additional locations in Sweden and Spain, participants at each location had the opportunity to exchange their knowledge and experience on long term challenges in transplantation of all solid organs. This paper is an excellent summary of key points, addressed by various experts in this field during the meeting. Current long-term issues after transplantation of all solid organs were presented and discussed including: ethical points of deceased and life donation, outcomes after transplantation of all solid organs and long-term complications in the context of immunosuppression. Two Important questions discussed were: First, how to safely minimize immunosuppression comparing all types of transplanted organs, and second, the development of malignancies and how to adjust immunosuppression accordingly. In addition, experts analysed current data on the development of diabetes and nephrotoxicity in the context of different immunosuppressive regimen.
Overall, this is a perfect read for all physicians, currently involved in solid organ transplantation, for younger colleagues to gain a lot of specific information and for experts an update at all ends.
In the News
The million dollar drug that patients can't access - A Cautionary Tale of moving a treatment from the lab to the market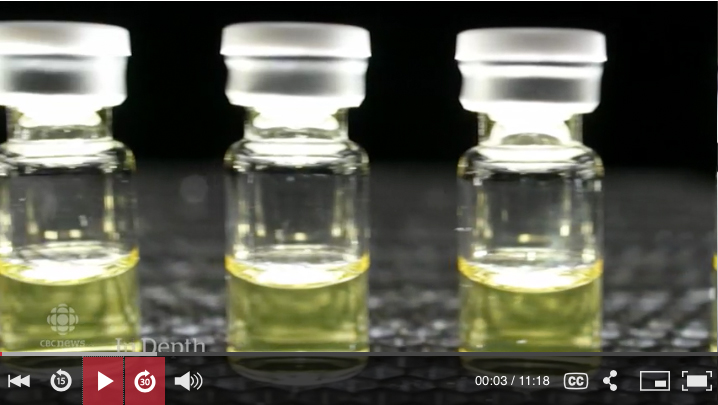 November 14 - Glybera is a made-in-Canada discovery that made history, becoming the world's first drug approved to treat a genetic disease. But when it went on the market at a price of $1 million, it was immediately labelled the most expensive drug in the world and was only sold once.
---
Team develops nanotechnology-based immunotherapy promoting transplant acceptance
November 6 - Mount Sinai researchers have developed a novel type of immunotherapy based on innovative nanotechnology that induces long-term organ transplant acceptance in mice. Their study, published in the November 6 online issue of Immunity, could transform patient care and help to overcome barriers that prevent successful long-term transplant outcomes.
READ AN ALTERNATE VERSION OF THE FULL ARTICLE
---
A step closer of making the modern digital world to extend human healthspan
November 5 - The research group of Thomas Johann Seebeck Department of Electronics of Tallinn University of Technology (TalTech) received a patent for the invention of superfast impedance spectroscopy measurement technology (1000 spectra per second). The newest invention of TalTech electronics engineers can be applied to monitor recovery of limbs with transplanted tissues, to analyse and diagnose the state of the nervous system of newborns and infants by lumbar puncture (collection of cerebrospinal fluid), and hopefully, to continuously monitor the state of liver transplants and other transplanted organs.
---
UNOS wins federal transplant network contract again
November 6 - Richmond-based United Network for Organ Sharing, commonly called UNOS, will continue to manage the nation's organ transplant system after successfully winning a new federal contract. UNOS operates the Organ Procurement and Transplantation Network through a contract with the Health Resources and Services Administration of the U.S. Department of Health and Human Services.
---
Scaffold Engineered to Improve Organ Transplant Success
Novermber 13 - A study published yesterday in Advanced Materials provides details of the first fully personalized tissue implant, engineered from a patient's own materials and cells. The new technology makes it possible to engineer any kind of tissue implant from one small fatty tissue biopsy.
---
The Waiting List: Organ Transplants in Venezuela
November 13 - Venezuela is currently undergoing one of the worst economic crises in its history, resulting in hyper-inflation and severe food and medical supply shortages. This crisis has had a profound impact on the country's healthcare system: Generalized scarcity of basic medication and crumbling public hospital infrastructure are just some of the symptoms of what has become a public health crisis.
---
Malaysia - Update and Dialysis VS Transplantation and why Blood type incompatibility no longer barrier to kidney donation
November 13 - The last three decades have seen the development of a procedure that enables blood group incompatible, or ABOi, organ transplants, including the kidney.