In the News
Canada - Transplant shows better 10-year outcomes than dialysis
December 20 - According to the yearly release from the Canadian Institute for Health Information's organ replacement register, patients who received a transplant due to end-stage kidney disease have better 10-year outcomes than individuals receiving dialysis. Only 16% of Canadian patients on dialysis survive more than 10 years, while 74% of patients who receive transplantation will still have functioning kidneys.
---
Interesting Case of When a Child Needs a Transplant but Lacks Familial Social Support
December 5 - We present the case of a 19-month-old boy with complex congenital heart disease. His single father is skeptical of traditional medicine and does not offer the social support needed to make heart transplantation successful for his son.
---
NY Times - OPINION - My Father Needed a Liver. Did It Have to Be From Me?
December 18 - Although the bodies of women in India are policed like international borders, families don't mind their bodies being cut up for organ donation. Women constitute a majority of living organ donors in India — nearly three-quarters of kidney donors and more than half of liver donors.
---
Predicting Low-Risk for Sustained Alcohol Use After Early Liver Transplant for Acute Alcoholic Hepatitis: The SALT Score
December 20 - Early liver transplant (LT) for alcohol-associated disease (i.e. without a specific sobriety period) is controversial, but increasingly used. Using the multicenter American Consortium of Early Liver Transplantation for Alcoholic Hepatitis (ACCELERATE-AH) cohort, we aimed to develop a predictive tool to identify patients pre-transplant with low-risk for sustained alcohol use post-transplant to inform selection of candidates for early LT candidates.
1st TTS Regional Meeting on Deceased Donation
We are offering low registration fees, which are further reduced for TTS, MESOT, TDTD or TOND Members, nurses and non physicians. Students may attend the meeting for free.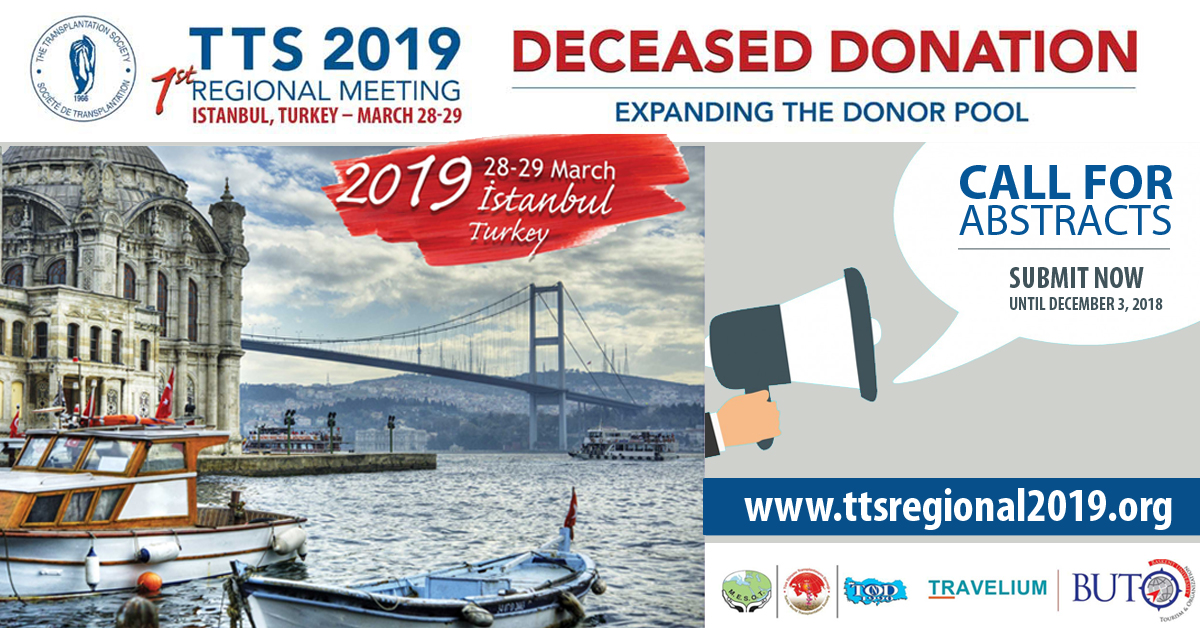 Tersaki Symposium - Save the Dates
This email address is being protected from spambots. You need JavaScript enabled to view it.
This email address is being protected from spambots. You need JavaScript enabled to view it.