ASK ME FIVE QUESTIONS WITH DR. JEREMY CHAPMAN: PREPARING A MANUSCRIPT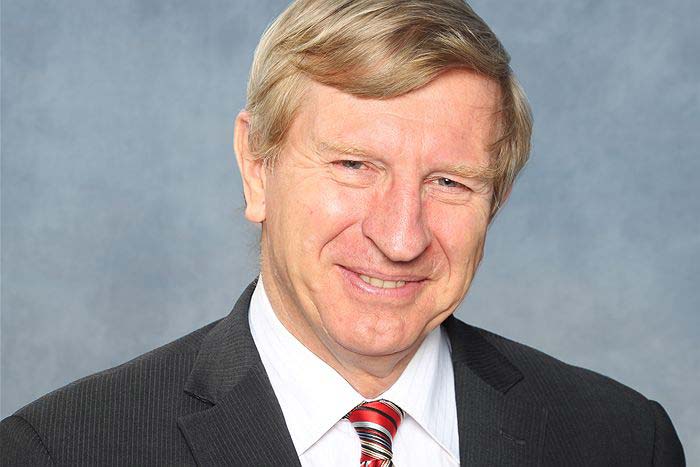 In the next few issues of the Tribune and Pulse, the Young Members Committee (YMC) will be contributing tips and advice from lead figures in the field of transplantation. Through innovative interviews with senior colleagues, we will discuss various challenges that are relevant to young members, from how to publish a paper to organising a clinical fellowship. If you have any suggestions for topics or people to interview, please do get in touch! The below questions were asked by Shaifali Sandall to Dr. Jeremy Chapman. These questions accompany the article featured in last week's edition of the tribune.
PREPARING A MANUSCRIPT
1) What are the most common mistakes that authors make when submitting their manuscripts to Transplantation?
Failing to correct your submission letter and addressing it to the editor of the journal that has just rejected your paper and not the one you are now submitting to. You need a plan for publication that is realistic and agreed in advance with your co-authors. Which journals will you submit to and in which order. 
2) Can you please give examples of some of the best original research papers that you have read?
No! I would of course cite the work in our journals – Transplantation and Transplantation Direct. The best original research is often read in hindsight and its significance missed on first publication. Sometimes one reads a paper and realises something has suddenly fallen into place and a clinical problem is now understood. Sometimes one reads some amazing basic research which is years away from application but which one can see will be a game changer. We have a series of papers in Transplantation that we publish which are brief reviews of potential 'Game Changers' – I suggest you keep an eye on them.   
3) Can you give an example of the best original research paper that had so much potential to be published in Transplantation but got it wrong because of something incredibly silly?
Again the answer is no! I wouldn't single out an author or paper in that way but it is sad to see papers that see an association between two facts and then try to prove through mediocre statistical analysis that a determines or causes b. Another common problem is Multivariable analyses that have more variables than subjects to test, or fitting data to a hypothesis and not testing the model on a different data set. Always get great statistics advice and take the advice n matter how disappointing that advice can be!
4) On average, how many rounds of revisions do you do prior to submitting a manuscript?
Revisions before submission are at least as many as the number of co-authors as a rule of thumb. The more authors the more important the paper has to be and the more that people will want to get it right. Young researchers often misunderstand the value of multiple authors – they can feel that senior authors are 'getting in on the act' without doing any work. Two responses to this are – the senior authors need to do the work and probably have done so in setting the context for your research providing the facilities, employing you and setting the underlying hypothesis up etc. The second perspective is that having a well known senior author prepared to put their name to the work is a huge boost to its chances of being published, they often have good judgement!
5) What is the most important advice you can offer to young researchers when preparing their manuscript?
Do good research and the paper will follow!
ISN-TTS SISTER TRANSPLANT CENTERS PROGRAM - DEADLINE IS APPROACHING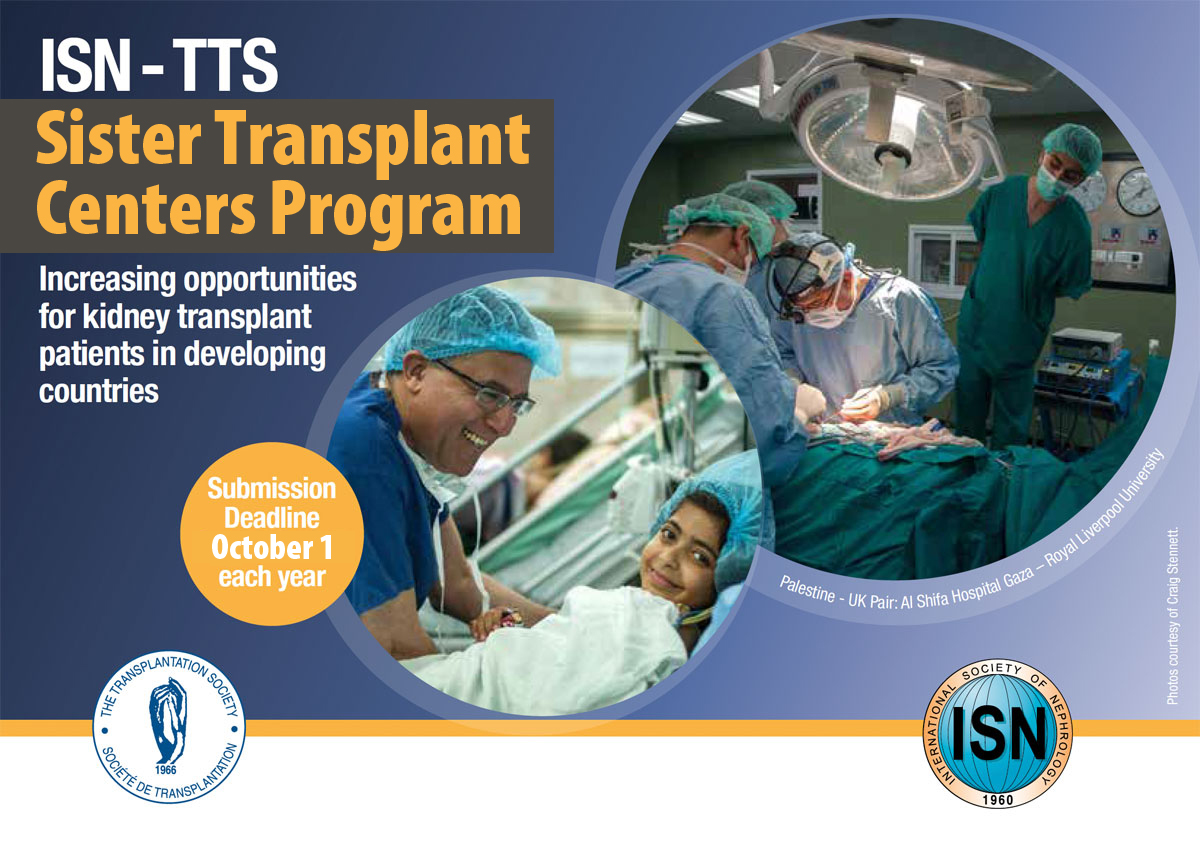 THE DEADLINE TO SUBMIT AN APPLICATION TO THE ISN - TTS SISTER TRANSPLANT CENTERS PROGRAM IS OCTOBER 1, 2019 (FOR 2020).
The ISN-TTS Sister Transplant Centers Program is a joint partnership set up between ISN and The Transplantation Society (TTS) to create new kidney transplant centers and develop existing kidney transplant programs in emerging countries. This initiative encourages transplant centers to work together to increase opportunities for kidney transplant patients in developing countries.
CLICK HERE TO LEARN MORE