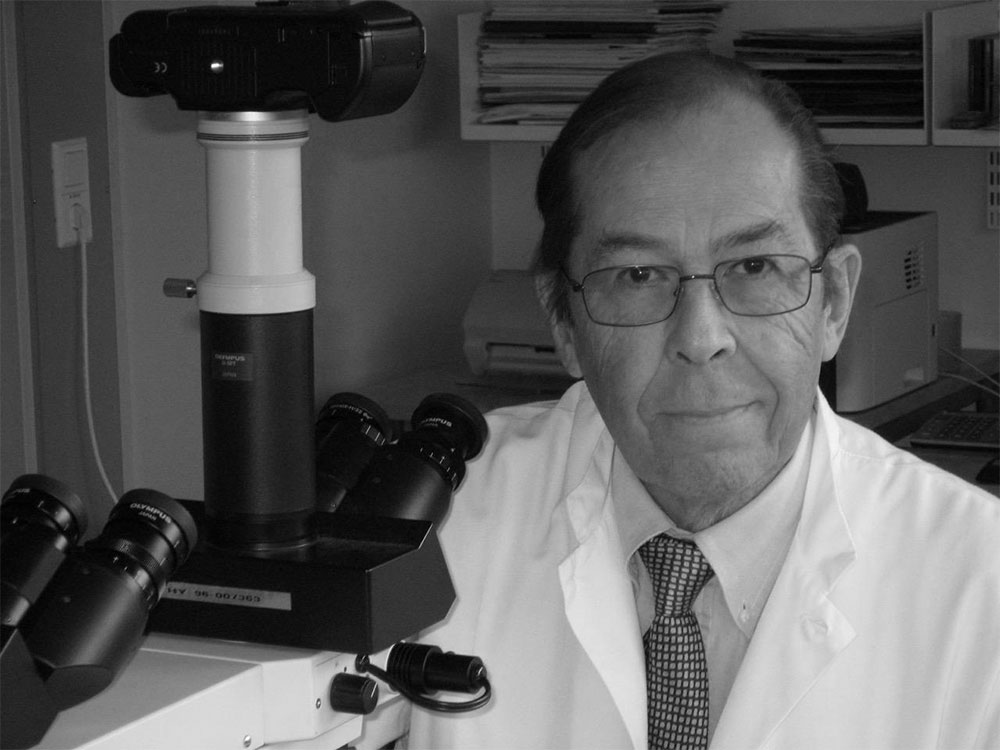 Pekka Juha Häyry, age 80, passed away peacefully on Wednesday, April 29, 2020 after suffering from inflammation of the central nervous system since March.
He was a dearest friend, esteemed colleague and former President of The Transplantation Society (TTS). As the entire transplant community, we are deeply saddened with his devastating loss, may he rest in peace.

He was born in Vihti, Finland, on December 13, 1939.
He received his M.D. and Ph.D. degrees from the University of Helsinki. He was Professor of Transplantation Surgery and Immunology at the University of Helsinki. His research interests were in experimental pathology and transplantation. A series of elegant experiments defining the sensitized cell populations infiltrating acutely rejecting grafts, initiated during a fellowship at the Wistar Institute in Philadelphia and pouring from his laboratory for many years thereafter, raised his scientific profile to great heights.
He was a talented surgeon. He was the Head of the Transplantation Laboratory at Helsinki University's Haartman Institute, and contributed greatly to biology in the field of transplantation. Since 2002, he has been Professor of Clinical Surgery and Pathology at the University of Calgary.
Dr. Häyry was elected as a member of the Finnish Academy of Sciences in 1989 and served as the President of The Transplantation Society (TTS) between 1996 and 1998. He was awarded the Matti Äyräpää Prize in 1988 and the Medawar Prize in 2006, a major award in the field of transplantation.
He had a passion for animals. For years, he raised sheep on his farm for the production of antisera.
He made substantial contributions to the Ancient Byzantium Orthodox Church. One of these involved preserving, cataloguing, and digitalizing the incomparable collection of ancient manuscripts in the library of the Patriarchate of Alexandria.
An important humanitarian activity was his organization of medical aid for the ill and the poor throughout the Middle East via the Patriarchate's mercy hospitals.
He was married to Leena Saraste-Häyry and they shared a lifetime filled with love, joy and happiness. They faced all the difficulties of life together with strength and courage and their love will live on forever.
A Funeral Mass was held on May 9, 2020, at the Chapel of St. Mark, in Karjalohja, Finland.