Women in Transplantation Virtual Event – October 30, 2020
---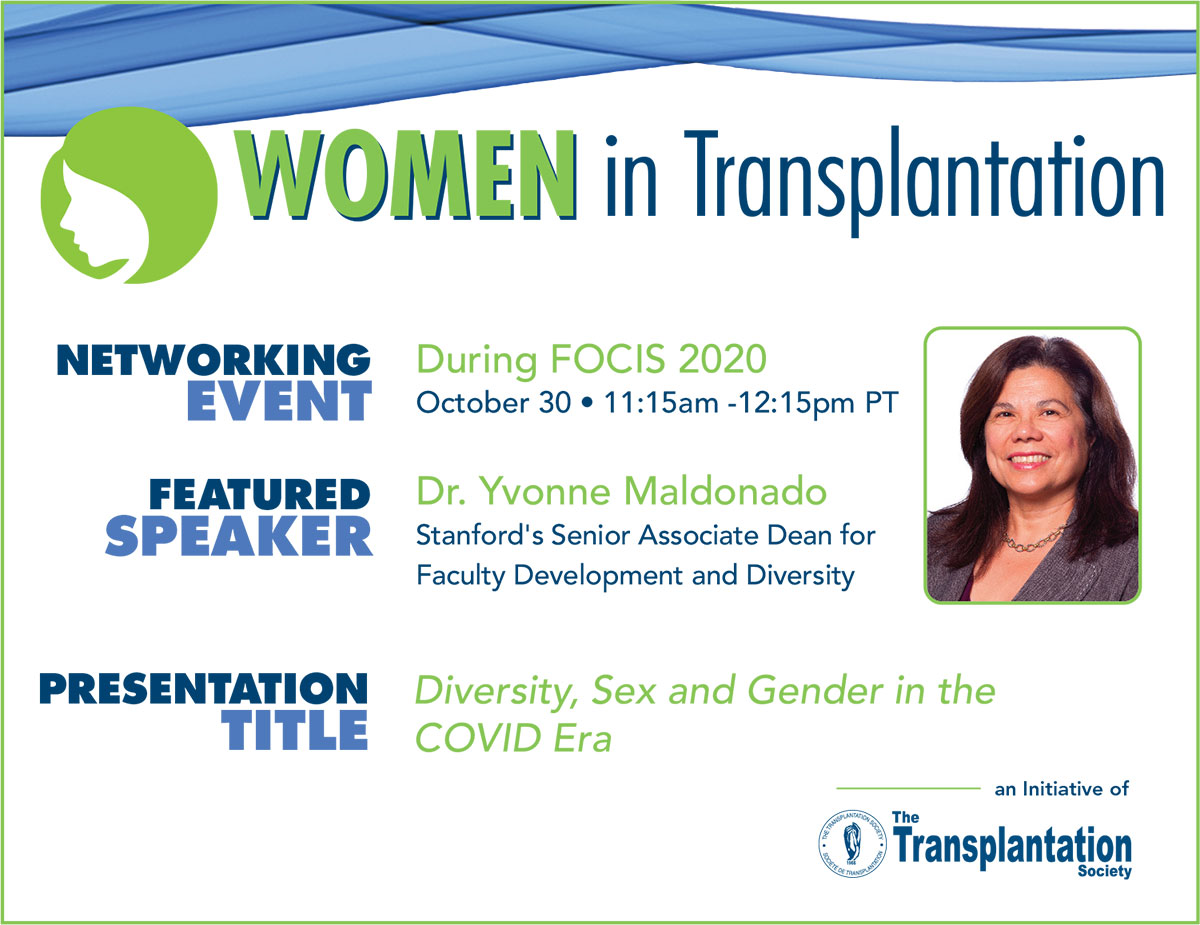 Women in Transplantation is proud to partner with FOCIS on this very important and relevant session Diversity, Sex and Gender in the COVID Era presented by Stanford's Senior Associate Dean for Faculty Development and Diversity, Yvonne Maldonado, MD.
In this presentation, Dr. Maldonado will reflect upon her own career journey and discuss research on gender, its intersection with other marginalized social identities, and its role in the academic workplace. She will expand upon her research as an infectious disease epidemiologist as well as research and personal experiences during today's COVID-19 era.
The session will be moderated by Dr. Megan Sykes, Michael J. Friedlander Professor of Medicine and Professor of Microbiology & Immunology and Surgical Sciences (in Surgery) and Director, Columbia Center for Translational Immunology, ex WIT Co-Chair and President-Elect of FOCIS. 
Join us on Friday October 30th at 11:15am by registering at this link below:
Click here to register for the event
FREE REGISTRATION for WIT & TTS Members!
Registration details will be sent on to all registered closer to the time.