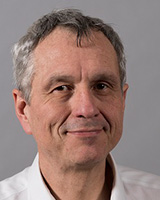 Dear fellow IPITA and TTS members,
I am just back from Seoul where the first Congress of the newly founded Asian Pancreas and Islet Transplant Association (APITA) took place at the end of February. This new "sister society" was founded thanks to the vision and energy of our friend and IPITA councilor, Dr Duck-Jong Han. The steps leading to the congress were taken in close collaboration with IPITA and the event was a huge success, not only because it attracted  a good 200 delegates from 14 countries, but also because of the quality of the science that was presented. Tom Kay, IPITA Secretary and Matt Cooper, IPITA Councilor traveled there with me to address the congress in plenary lectures. This was clearly a first step for IPITA in establishing closer ties and cooperation with a new society representing our field in these parts of the world.
The 17th World Congress of IPITA is approaching fast. A wonderful meeting will take place in Lyon, France, from July 2-5. Professor Xavier Martin, congress chair and senior surgeon from one of the pioneering teams in pancreas transplantation, is at the helm. The scientific  program committee, co-chaired by Prof. Olivier Thaunat and myself, has put together what we hope will be a very attractive program. Plenary sessions and state-of-the-art symposia will bring you cutting edge science in sessions designed to be of equal interest to scientists, physicians and surgeons, beyond the somewhat artificial islet/pancreas divide. Invited lecturers  will address topics relevant to everyday practice such as type 2 diabetes, the artificial pancreas, and organ preservation, but will also give insights on what might be the future of beta-cell replacement (genome editing, stem cell therapies,..). Please, visit the congress website at www.ipita2019.org for the full program and a portrait of our keynote speakers.
We are also very proud to offer to young investigators in our field, a program especially designed by them and for them, thanks to the relentless energy of the IPITA young investigator committee, under the leadership of Nathan Zammit and Sarah Cross, and with the instrumental help of a local group of young investigators.
And so, for those who haven't yet done so, mark your calendars and come to Lyon, France  for a great meeting in the typical IPITA atmosphere, to enjoy science, networking, friendship, and, last but not least, the world renowned Lyonnese gastronomy.
I am looking forward to seeing you there!
Thierry Berney
IPITA President